What do you love the most about being pregnant?
It's a miracle! I still can't fathom I am carrying two human beings in my belly! We struggled hard for a few years to get pregnant, so having twins around the corner is a total blessing.
What was the less about being pregnant?
I had severe morning sickness from around weeks 7 – 12. The worst bout hit over fashion week when I was covering the collections for Marie Claire and E! News in NYC and London. There was a moment, mid interviewing the wonderful and perfect Mr. Tom Ford, in which I was seconds away from throwing up on his shiny shoes! From London I flew straight to LA to cover The Emmys. It was tough to lift my head off the pillow never mind motivate and dress up and smile for the camera. Plus you cant tell anyone why you're miserable. Thank goodness for my incredible assistant Natalie who lightened the load and trailed round feeding me chips, bread, pasta (which PS, all work better than ginger ale and sick bands) 
You are expecting twins, yet you manage to remain so slim. Could you share with us some of your tips? Any kind of work out?
Honestly no secret…genetically lucky!
Food wise, apart from the aforementioned early months, I haven't binged or used pregnancy as an excuse to eat fatty or carb heavy foods. People say "It must be so fun being pregnant, you can eat what you want" I feel the exact opposite, if there ever was a time to be conscious about what you're putting in your body, it's whilst carrying babies!
I've worked solidly throughout the 9 months, which keeps me active. I had a Pilate's trainer for 6 weeks (months 5- 6 of pregnancy) which was worth the investment as got me in good habits for my back and core. Now I go to the gym a few times a week and try thirty minutes on elliptical to get my heart pumping. Although last week I got the "woman – you should not be on that machine!!" look from others in the gym! Perhaps time to stop!
What has been your beauty routine through the pregnancy? Did you change the beauty products you used to use?
Yes, a total 180! I went from using hi-tech hi-potent (hi-chemical!) skincare to all natural. Dr Haushka Day Rose face cream, Udderly Gorgeous Stretch Mark Oil and Organic pharmacy body lotions. All feel and smell delicious. I think I will keep the new routine post pregnancy.
Any special go to for special treatments? Maybe special massages?
I should have started on a regular massage routine earlier on in pregnancy…I didn't and will regret not spoiling myself a little more.
What would be your top tips to "style the bump"? Any favorite looks?
Top tips:
1. My most important tip is to stay true to your own style. Pregnancy does not mean you dress like a different person (there are enough changes happening!).
2. Buy a couple of quality basics that you can style in different ways. Mine were the black J Brand leather leggings and a Boden black Cashmere sweater.
3. Don't start wearing tight maternity clothing until you are sure you look pregnant, not in the 'is she isn't she' tricky phase when you look like you may just have eaten too many burgers!
I loved the Marc Jacobs sparkly tight dress I wore for The Golden Globes. Its ironic as I NEVER would wear something this tight when not pregnant but all of a sudden with a baby bump, I have more confidence in my body.
What has been your daily look? Any pregnancy must have?
For anyone who has followed #stylethebump they know I never take my leather J Brand leggings off! They are the perfect antidote to feeling too mumsy and uncool, plus they work with everything! From a silky long dress layered over, a chunky sweater stolen from my hubby or a cool vintage Tee.
The only maternity brands I gave into were Hatch, such as the overalls I was wearing on the shoot and he new Mommie maternity bra from Cosabella and its brilliant!! Comfy and pretty
Have you started shopping for the babies yet? If so where?
Clothing we have had some terrific gifts from adorable brands such as Baby Rodini, Tane Organics, Makie, Sophie Catalou, Bonpoint!  Oh they are so spolit already!
Equipment we have The Britax B Ready stroller and car seats, which are awesome for twins in the city and comes in a cool ruby red. Inside the stroller '7am enfant' blankets.
Have you sorted out the nursery?
Just. We are fortunate enough to have a country house but that means buying FOUR of everything!  In the city we went for neutrals, grey and white…basically stocked entirely form Pottery Barn! In our country house I went nuts on the floral chintz wallpapers, Ralph Lauren fabrics and Kings Lane rugs.
What are you looking the most forward to in becoming a mommy?
So much! To begin with meeting them, learning their different personalities and becoming a family with my brilliant husband, Rassi.
Photographer: Ethan James Green
Hair and Make up: Jakob Sherwood
Special thanks to Milk Studios
Follow Zanna on Instagram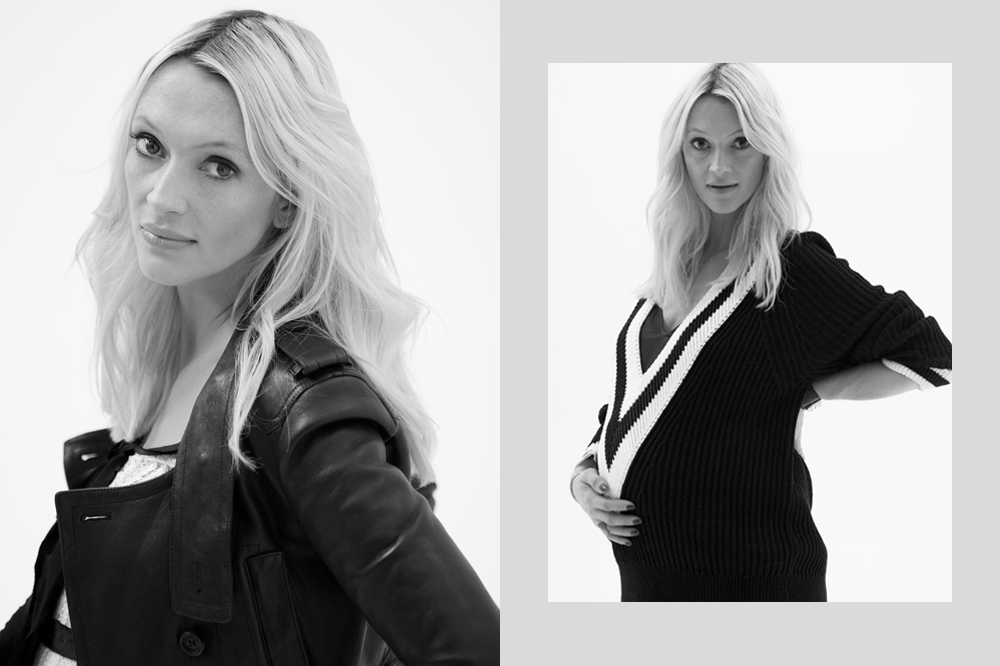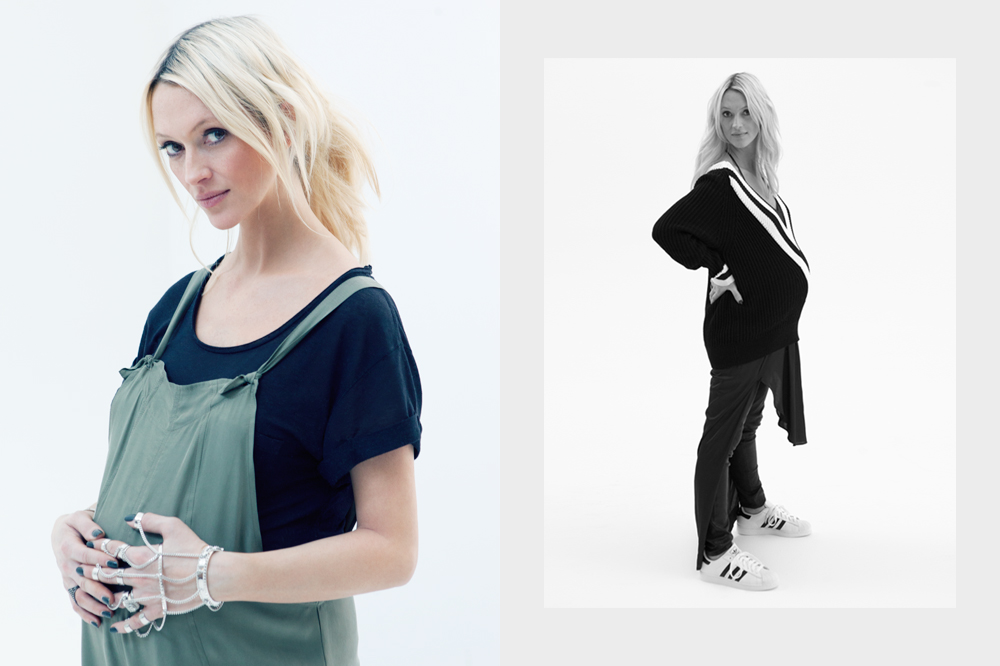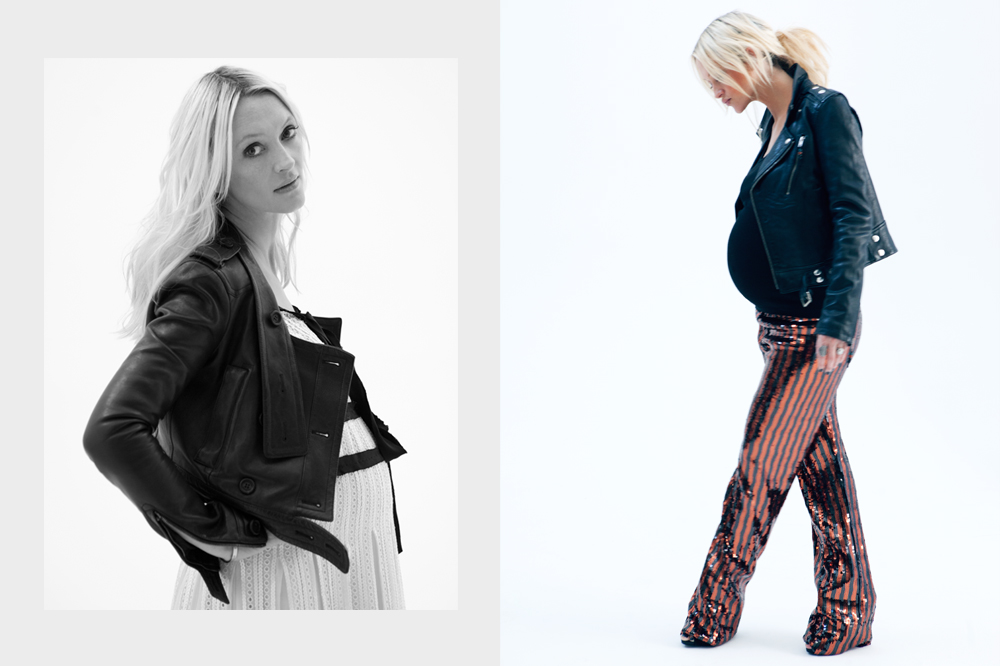 x
Subscribe
Receive all things Romy & The Bunnies direct to your inbox. Don't worry – you information is secret safe with us!