You are a hands-on mom, you have your own company Terminal Presents, and you quite literally are one of the most important minds behind fashion. How do you juggle everything so well?
I get asked this question a lot and my answers change pending my mood!  Sometimes I think I do a great job– I am a hyper A-type, motivated, efficient freak who manages to accomplish a lot in a day's time. Then there are days where I just feel plain old tired and everything seems to naturally unravel. The children have a fantastic nanny who is like a sister to me, and their father, grand-parents, aunts and uncles live in the neighborhood so they always have family around them which helps.
At the end of the day, I think I just have really amazing people around me in both my personal and professional life which allows everything around me to flourish.
What is a typical day like for you and your kids?

We wake up. They sometimes crawl into bed with me unless of course they are sneaking candy, in which case they close my door and remain quiet as little mice. They have chores in the morning and are pretty good at abiding by them– they have to get dressed, set their beds, brush their hair and their teeth. Once this is done we have breakfast, scoot off to school, and I head off to the gym. My days are pretty full and there are no two days alike. I try to limit the number of nights I go out so I can spend it with them. If I am home with them we do homework, read, then cuddle up in my bed for popcorn, apples, and a movie.
I love talking to them, asking them questions. Hearing about life from their point of view is far more interesting and descriptive than the way adults describe their days. Their sense of wonder and curiosity makes my heart beat with so much love.
As a family, what is your favorite vacation spot?

We go to Montauk in the summers. The kids have been going since they were born. It's our home away from home, a place that holds a very special place in our hearts.
What was your day-to-day look during your pregnancies? Did you give in to maternity clothing at all?
It didn't change much, I still wore tight clothes and heels. The only difference was my belly grew!
What's a flight essential for traveling with kids?

Headphones!
Can you tell us about your beauty and fitness routine? Did you work out during your pregnancies?

I work out 5-6 days a week. I do Interval Training 2-3 days and Pilates on the others. I did work out a bit during pregnancy, but it was at the absolute minimum. If I were to have another baby I would definitely be more regimented with my work-out routine this time around.
My beauty routine is fairly boring. On a typical work day it's face wash and tinted moisturizer and I am off!
What are your favorite childrenswear brands?
I love shopping at Sweet William on Kenmare. I am not sure of all the brands there, but it's a great mix. My go to is H&M Kids for skinny jeans and lots of colorful high tops by Nike, Adidas, or Vans.
What do you love most about being a mom?
Everything. Especially vacuuming off the crumbs the kids leave in my bed. 😉
Photographed by Ethan James Green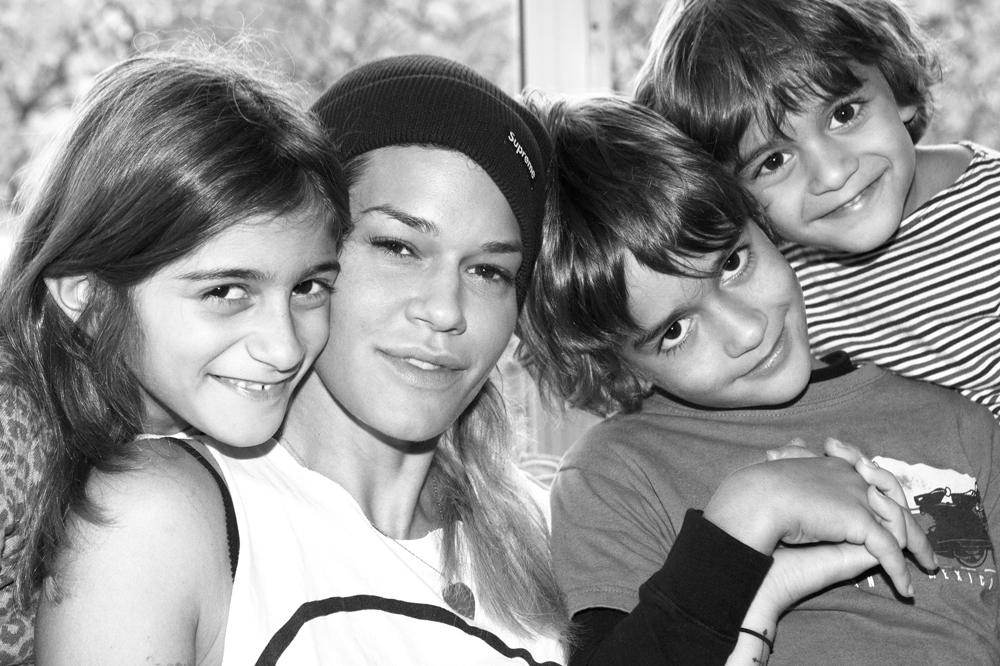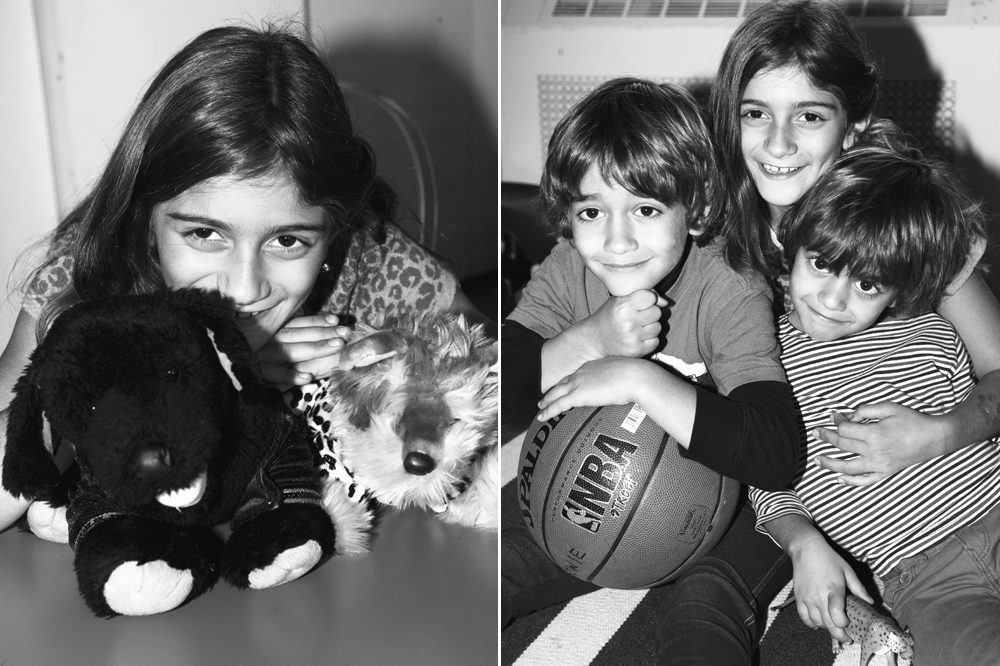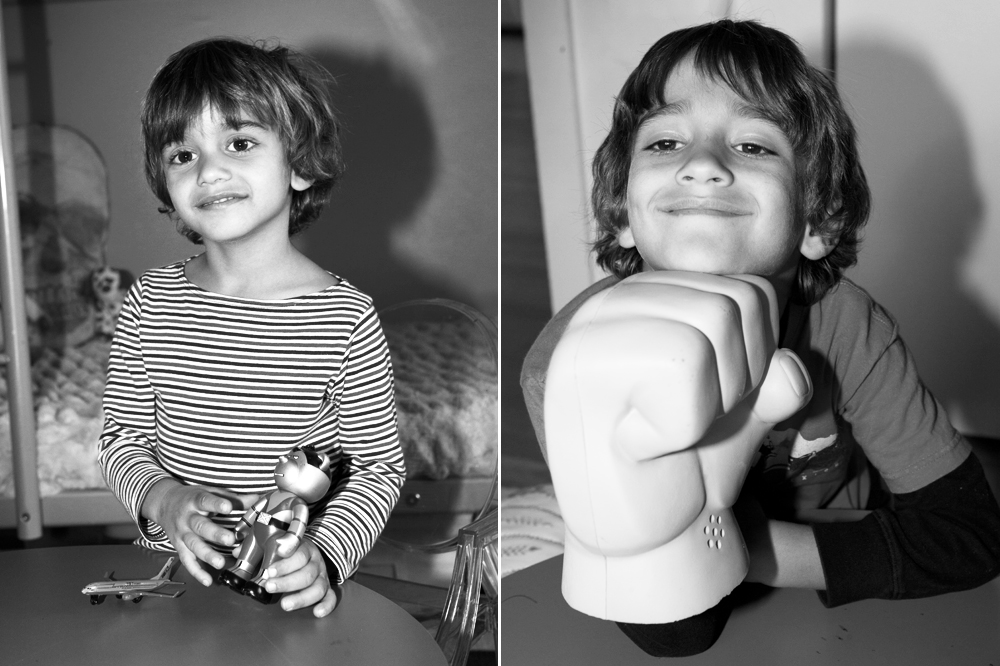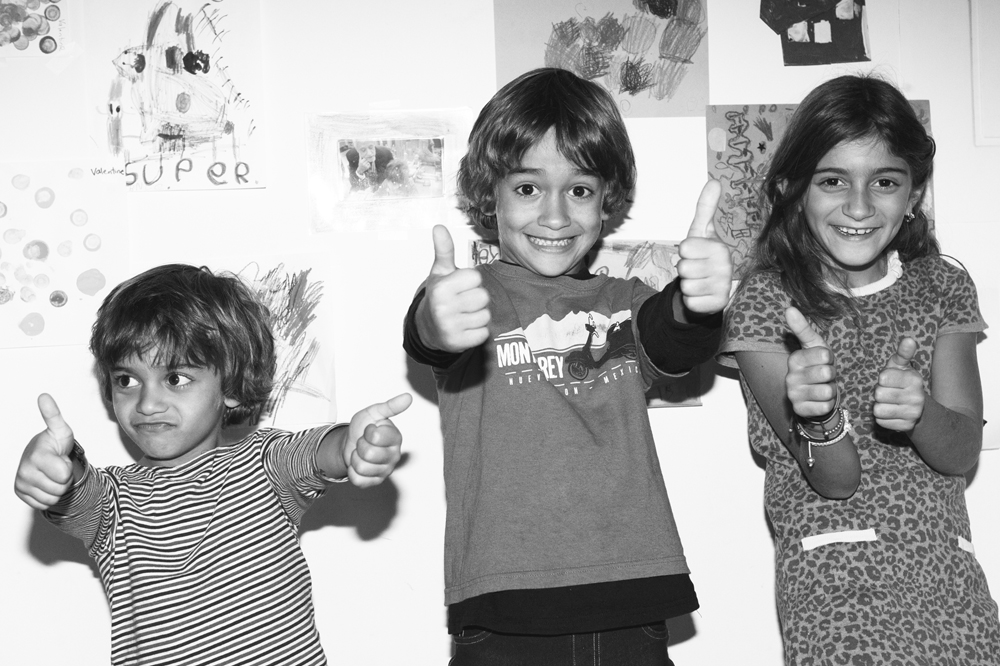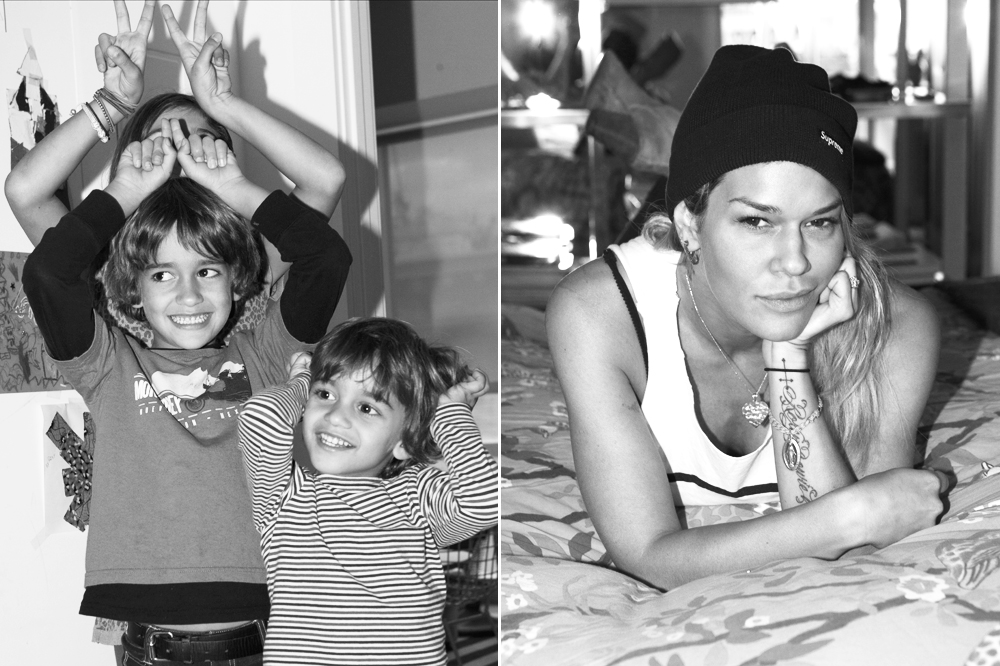 x
Subscribe
Receive all things Romy & The Bunnies direct to your inbox. Don't worry – you information is secret safe with us!