You write a popular blog, host a cooking show, are a mom, and now a newly-minted cookbook author! How do you balance everything?  
Well, it just all seems to work out somehow. I love what I do, and most of it can be done from home, allowing me to spend a lot of time with my children. I think the key is not to stress out too much–if I can't finish something today, there is always tomorrow.
Manger, your blog, is full of so many beautiful stories and photographs of your family and your meals. What sort of food will we find in your cookbook, A Kitchen in France?
I think it could be described as French home cooking–a mix of rustic country recipes from all over France inspired by my food memories. Sometimes I'll just wake up and think of a soup I used to have as a kid, or later as a student in Paris, and try to make something similar. It's all very much in the same style as the blog–whatever I fancy and is in season.
You've lived everywhere from Hong Kong and London, to Paris, and now Médoc. What do you love about raising a family in the countryside? Is there anything you miss about cities?
As I am writing this I have just woken up in a New York hotel room and I love this city–so full of endless possibilities. But I don't miss living in a city, and bringing up children in the countryside is a privilege. I love how free they can be, how safe. They get a whole different perspective, learn about farming, animals, where food comes from. It's life at a slower pace, fewer distractions, more time for the family. A whole day can be spent planning dinner. Going to the market, lighting a fire, we have a big dinner every night, all of us together and that's the most precious thing in the world. Now if only they had perfect manners 🙂
You and your husband have seven children–do you have any tips for travelling with big family?
I can think of a number of excellent tips on how to travel efficiently with a big family, albeit tips I don't follow myself. It seems I am destined to be the girl with too much luggage, arriving just in time, running to catch a plane, my husband running with two kids in his arms. Every time we catch a plane or a train it feels like a small achievement.
You have a background in fashion and journalism, and your style is so chic and inspiring—did you have any favorite pieces when pregnant? What about now?
I am definitely a dress person, and for better or for worse I dress according to my mood, rather than weather and circumstance. A little bit of chic is always appropriate, even in the countryside. This attitude doesn't really change during pregnancy, I just squeeze myself into any dress I can.
What about kids clothes? Any favorite brands or stores?
I love dressing my kids. The good thing about having five girls is that I can 'invest' in beautiful dresses and pass them down as they grow. I am an unconditional fan of Bonpoint, Petit Bateau, and Cordelia de Castellane. And I recently discovered Marie Puce, which I adore.
What's your day-to-day beauty routine like?
This is one area where I wish I had more time. These days trips to the hairdresser are few and far between, it's all very much a DIY job. But I TRY to get enough sleep and I always indulge in a long, hot bath in mid-morning, after the most important issues have been dealt with. Then I put on some makeup, a nice dress, and I am ready to face …
the dogs. Additionally, I am addicted to French pharmacies (Caudalie's Premier Cru Eye Cream, Avène's Eau Micellaire, Uriage's Isofill and Embryolisse's Moisturizer)–they have the best beauty products in the world. I am a big fan of the Weleda Almond Oil and Cleansing Milk. I love all sorts of oils for my body and face, especially the ones from Buly (Rue Bonaparte 6ème) like Avocado or Rose, which I apply religiously night and day. And the best advice from my parents… ginger. A few slices of fresh ginger, 1 teaspoon of honey, and hot water. I drink this every morning and afternoon. It's anti-aging, anti-inflammatory, and I can't live without it.
What do you hope your children learn from you?  What have you learned from them? 
There is so much I would like them to know and learn, but, of course, it's all very much a work in progress. I try to instil kindness and tolerance in them. I find manners incredibly important, so I put a lot of emphasis on that. Mostly, I just want them to understand the world, how it works, what it takes to be a good person. We are a culturally diverse family and I try to teach them to be open minded.
And as for myself I suppose, like any mother, I have found that having children puts your focus in the right place–things that once seemed important suddenly don't seem so important any more. In twenty years, my grandchildren's lives will be affected by what kind of father my son is–they won't really care how many pairs of shoes I had. Don't get me wrong though, I still love shoes!
Check out Mimi's new cookbook, A Kitchen in France, and find out more about her life in Médoc on Manger and Instagram.
Photos by Oddur Thorisson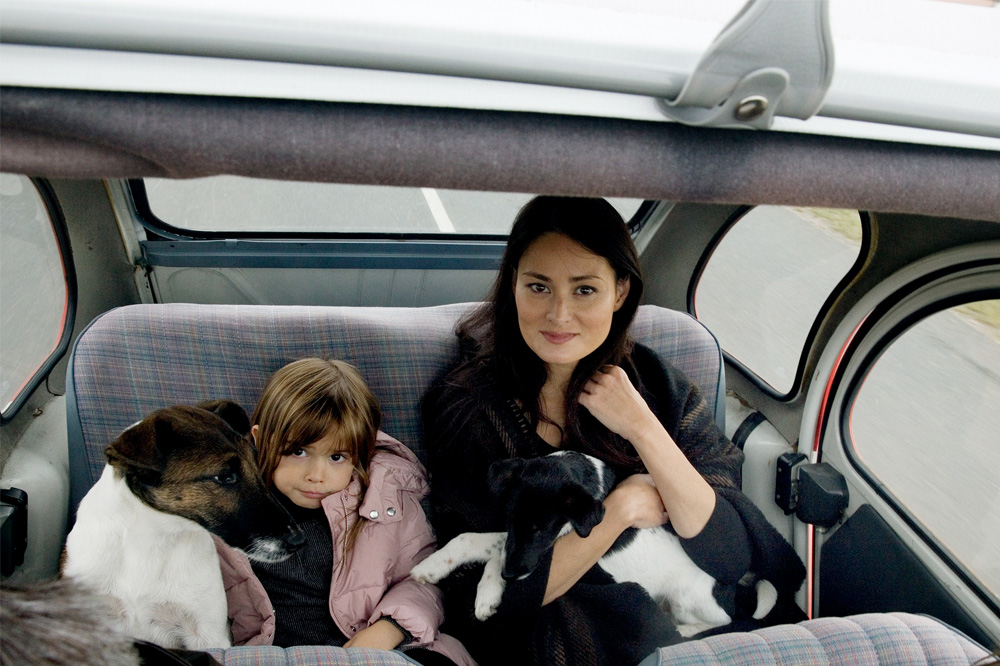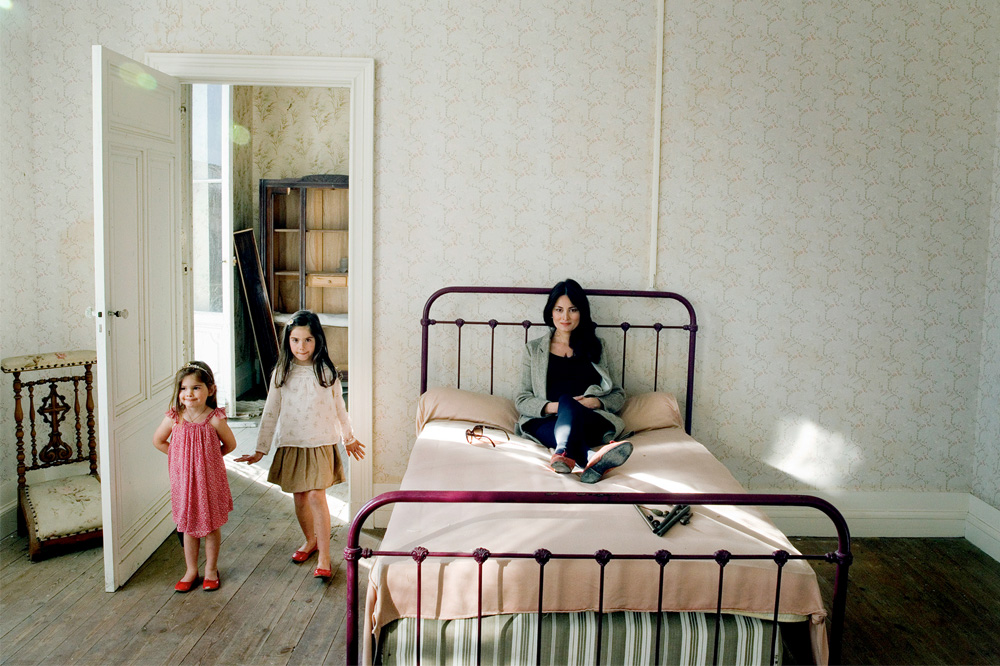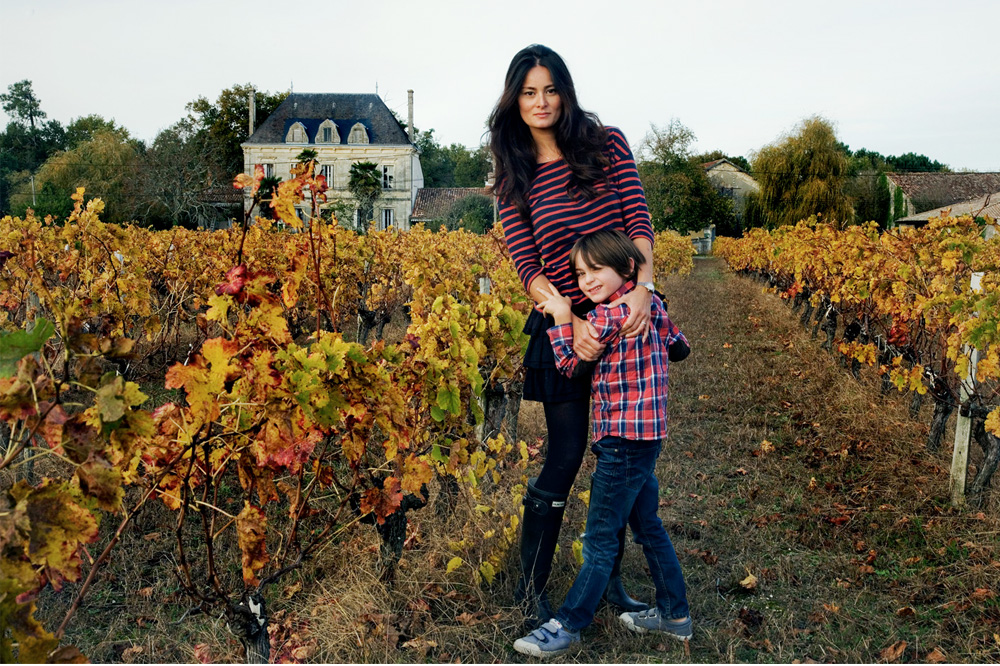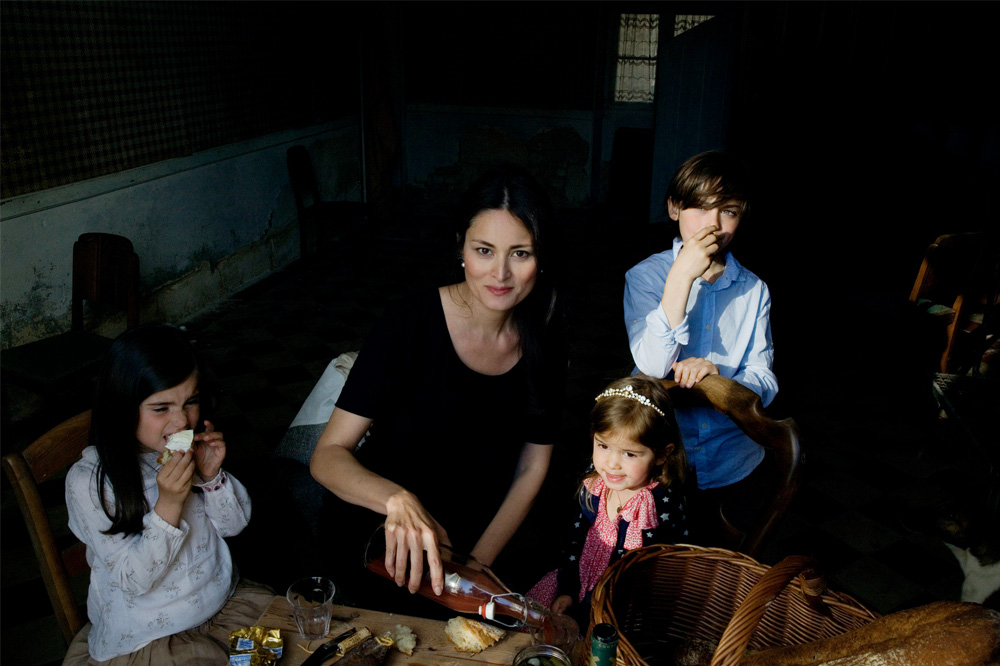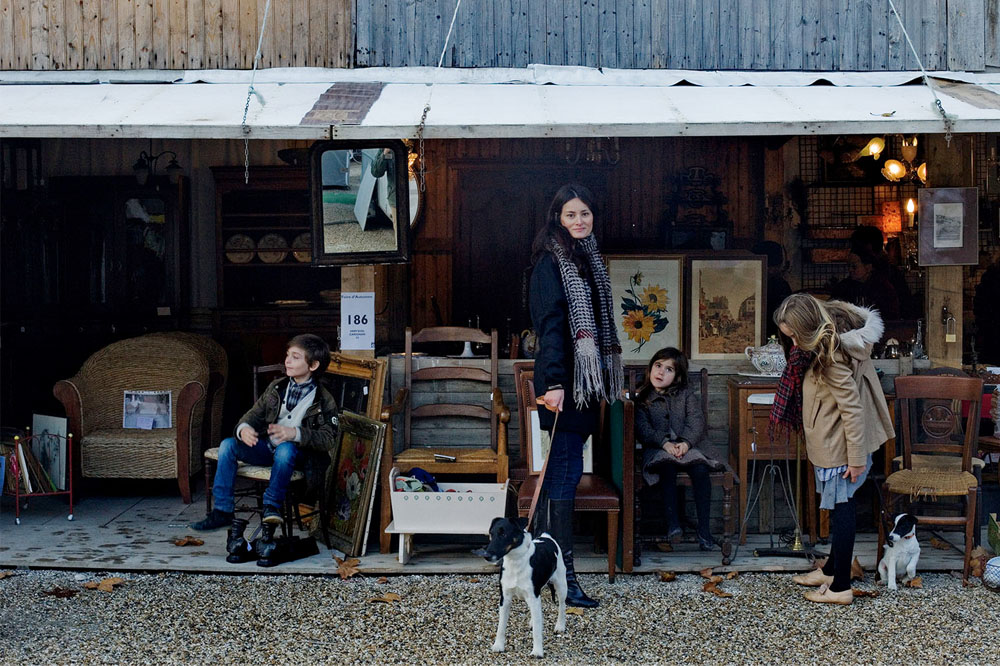 x
Subscribe
Receive all things Romy & The Bunnies direct to your inbox. Don't worry – you information is secret safe with us!