What do you like the most about becoming a mom?
I was warned and told many times that I would fall in love, but no one can ever fully prepare you until you experience it for yourself. The innate and natural connection you instantly feel for your child is unlike anything else. I love her more than I ever could have imagined, and at age one I am already so proud of her. The connection between mother and child is very intense and beautiful–she was born loving me, I loved her for nine months and then got to meet her and she was more than I could have hoped for.
Now I get to raise her, help mold her personality, and try to guide her to growing into a kind and generous person. It's a lot of pressure, but also the greatest gift anyone could have given me.
What do you find the hardest?
All the aforementioned regarding love is true, but hardships are also very true. Raising a child is not easy-breezy. It takes a lot of planning and care. Inevitably everything always falls into place (the sleepless nights end, the teething ends etc…) but in the moment these tough times can make you feel insane.
One of the most amazing things about the frustrating and hard times is working out how to "fix" it and get through it. You really do get to know your baby and figure out their very personal quirks and habits.
What are your favorite things to do in New York as a family?
We live on the Upper West Side, and there are a ton of things to do up here. Central Park is the closest thing we have to a backyard, so we explore and take advantage of it as much as possible. The neighborhood is filled with music, gym, and art classes and we also have great museums that are super visual and entertaining to kids.
We love taking Luna to restaurants. She took to high chairs really well and is (for the most part) very well behaved when we are eating out. I think she really enjoys being part of the table and eating with adults. It's very sweet.
Did you have any particular pregnancy beauty routine?
A LOT of oil and lotion on my belly. I was super diligent in application…I moisturized twice a day and put baby oil on after showers. My obsession paid off in the end because I somehow evaded stretch-marks!
You have such a cool and refined sense of style—did you have any go-to silhouettes or pieces while pregnant?
I wear oversized sweaters and button-downs most of the time, so the first few months were pretty simple and unchanged. As my belly got bigger, I started to embrace the bump more. I wore slip dresses with blazers, and also Alex Wang tops and dresses that were more figure hugging. My wardrobe stayed mostly black, white, grey, and navy and I accessorized with jewelry and great shoes!
What about baby clothes? Any favorite brands or stores?
Baby shopping has become one of my favorite hobbies. Having a girl is especially fun because it's like having a doll you adore and dressing her up! Luna is walking now, so I can start putting her in skirts and dresses. Like me, she mixes high and low fashion 😉  She wears Bonpoint, Bon-Ton and a lot of Baby Gap.
Did you have any favorite ways to stay fit while pregnant?
Prenatal Yoga 1-2 times a week, and I ate very well. I read somewhere that while you are pregnant you are introducing and slowly building your babies palate. I'm not sure if this is completely true, but I took it seriously. I didn't eat any junk and ate a lot of fruits and vegetables. I love love pasta, bread, and dessert so of course I ate those as well, but all in moderation.
What do you hope Luna learns from you? What are you learning from her?
I hope she learns to be kind and to work hard. To have empathy and to always be appreciative of others. I hope she learns that her aspirations are limitless and that she is truly loved.
Every day I learn from her and I hope to continue to learn and grow with her until we are both old and grey.
Photos by Evan Browning, Follow Evan on Instagram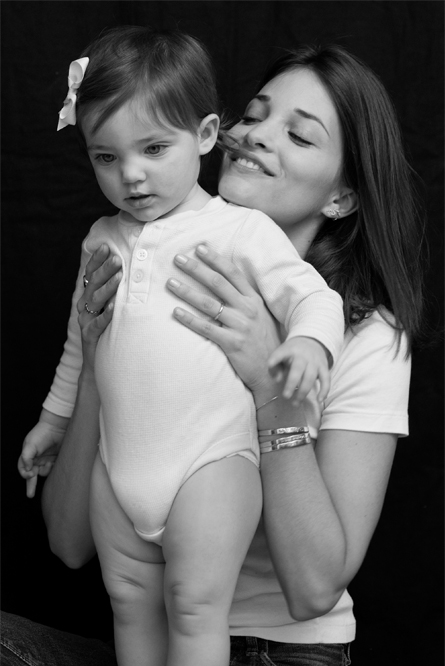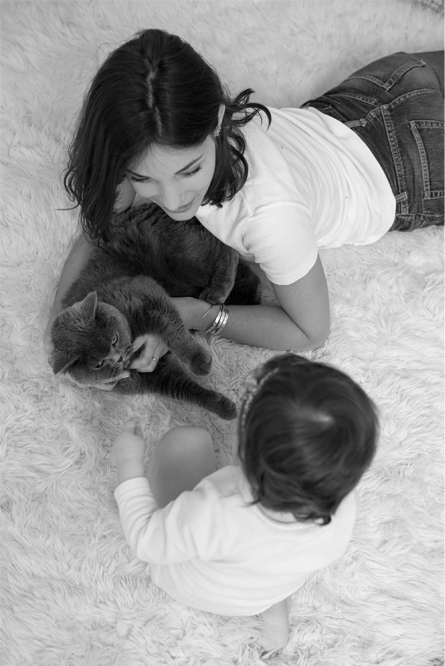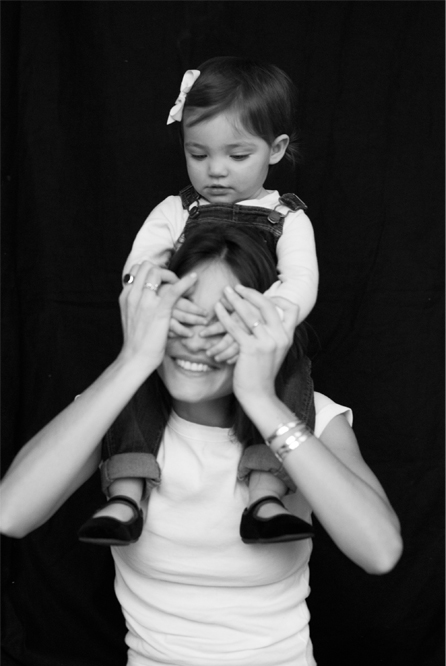 x
Subscribe
Receive all things Romy & The Bunnies direct to your inbox. Don't worry – you information is secret safe with us!