Liz, when I first met you I had absolutely no idea that you were a mom, especially not of four, including 4-month old baby twins! How do you manage it all whilst having your own business to run?
I love what I do so motivation is easy! Also, my secret weapon is my mum. She lives 10 minutes away and is our nanny so we are all incredibly lucky. I could not do it otherwise.
Are there any rules that you impose on yourself? Do you have any tips for staying organized?
I never miss a key event in any of my children's lives, no birthdays, school plays or sports days. I work around them. As for organization tips: go to the gym, at least once a week so you can process everything and have the energy to keep going!
And how do you manage to find a balance between work and family?

Easy. My work and home life are perfectly blended because I love what I do so am not resentful when work is crazy. I buzz from it and it makes me happy and fulfilled. I know that I need to work to be the best person that I can be, and that I need to be a mum too. Whenever you have a tough day at work, you come home to the best hugs ever and then after a week of half term you are like, "get me back to the office for some peace and quiet!"
Can you tell us what a typical day is like for you? (although I am sure no two days are ever quite the same!)

I wake up at 6 am and get ready, get the 4 kids ready and fed, then take the big ones to school and drop the little ones at mum's. I head to work, then meetings, maybe a photo shoot with a client, more meetings, and then maybe a quick event in the evening. I race home to put the older ones to bed and read the younger ones a story. Then finally, I get the school bags ready for the next day.
What would be a perfect family day? Do you have any favorite places to go to or things to see?
The beach! I rarely see the sun in the UK and I dream of whisking all my small people off to Soho Beach House in Miami. I will settle for Cornwall for now – we are headed to the idyllic Watergate Bay in the Easter Holidays. There is a great hotel, super child friendly, called "The Watergate Bay Hotel" which is right on the beach.
Have you ever been on long distance family trips will all four kids? I'm dying to know how you do it. The packing, the hotels, all of it!

I've been on loads of holidays with the older two but nothing yet with all 6 of us! I am planning on spending three weeks in California over the summer, so will report back!
Between family and work, do you manage to find some time for yourself? How do you relax and de-stress? More importantly, do you ever have time to sleep?!
I try and have a massage once a month and use Harrods Urban Retreat, the mobile therapists who come to your home. There is a great lady called Charlotte McCorry. What is sleep again? Remind me…
Yet despite your hectic schedule, you always look so put together. Do you have any tips on how that can be achieved?
You learn to grab sleep where you can get it. If finances allow, book a night nanny, just occasionally during busy times, to take the pressure off and catch up on some sleep!
After having four children, I have no doubt that you have become an expert in dressing the baby bump. What was your pregnancy style? Did they vary from one to the other? Did you have any "color cravings"?
I didn't know I was expecting a girl and I suddenly was craving anything pink!  I was actually allergic to maternity clothes. They are often cut so badly and make you look bigger than you are! I wore a lot of fitted, stretchy maxi dresses. Kenzo, Henry Holland and Vivienne Westwood worked well. I wore maternity bras from an Australian company called Hot Milk, but did also find there was a huge shortage of great pieces. I tend to share any nice investment maternity pieces with friends who are also having kids. A good coat is worth tracking down. I use eBay a lot, and have found some great pieces. Also, lose the super high heels in favor of a wedge or classic kitten heel. Jimmy Choo and Valentino do excellent ones that go with everything and you will feel so much more comfortable.
What are your favorite children's clothing brands?
My favourite kids' clothing brands would have to be Bonpoint, Zara, Alex and Alexa, Caramel Baby, and H&M. I trawl vintage shops and have found cool leather biker jackets and beautiful silk and lace Victorian dresses! So much fun!
And now having your first baby girl, you must have been so excited to go shopping for her, no?
It's really exciting to shop for a girl and now there is a LOT of leopard print in her wardrobe. I have visions of her in a grey cashmere hoodie, with a pale pink tutu and Dr. Martens or biker boots! I know I'll try and make her girlie and that having three brothers she will be a tomboy, so I think somewhere in between will be just perfect.
Thank you Liz!
All photos courtesy of Liz Matthews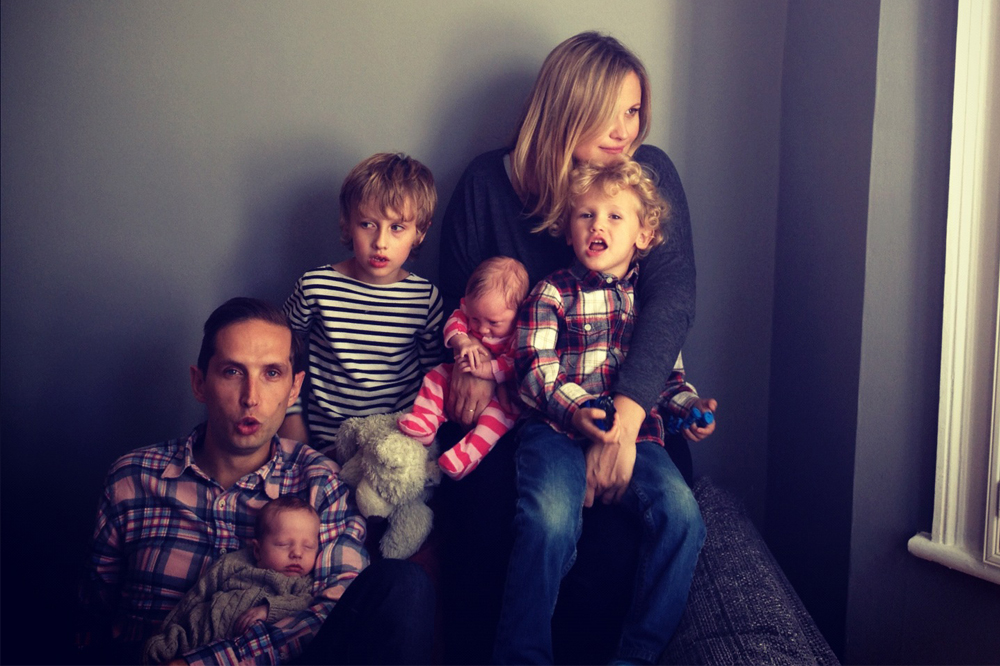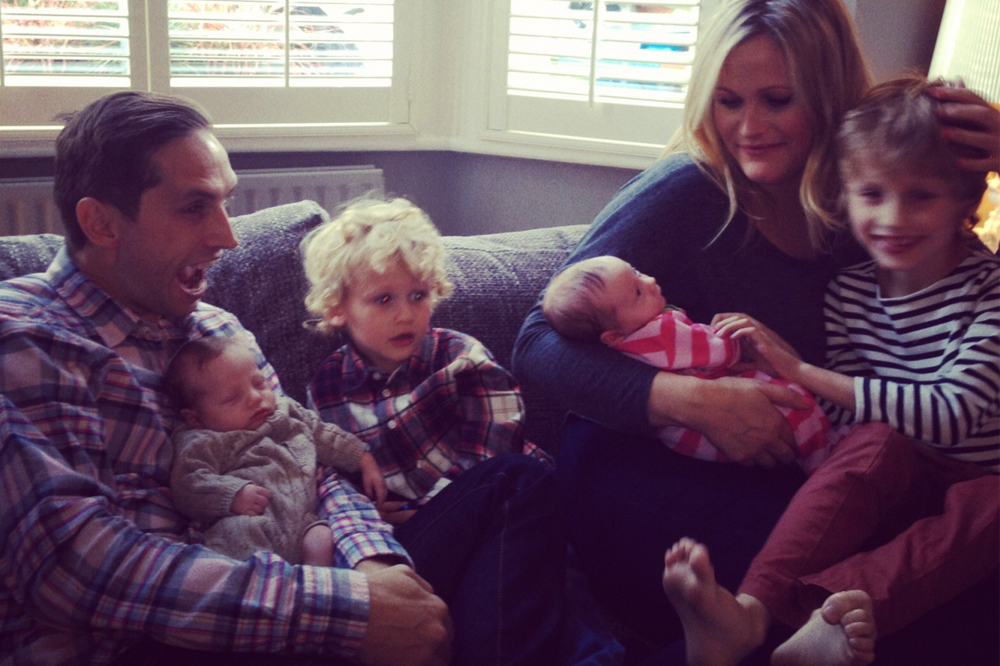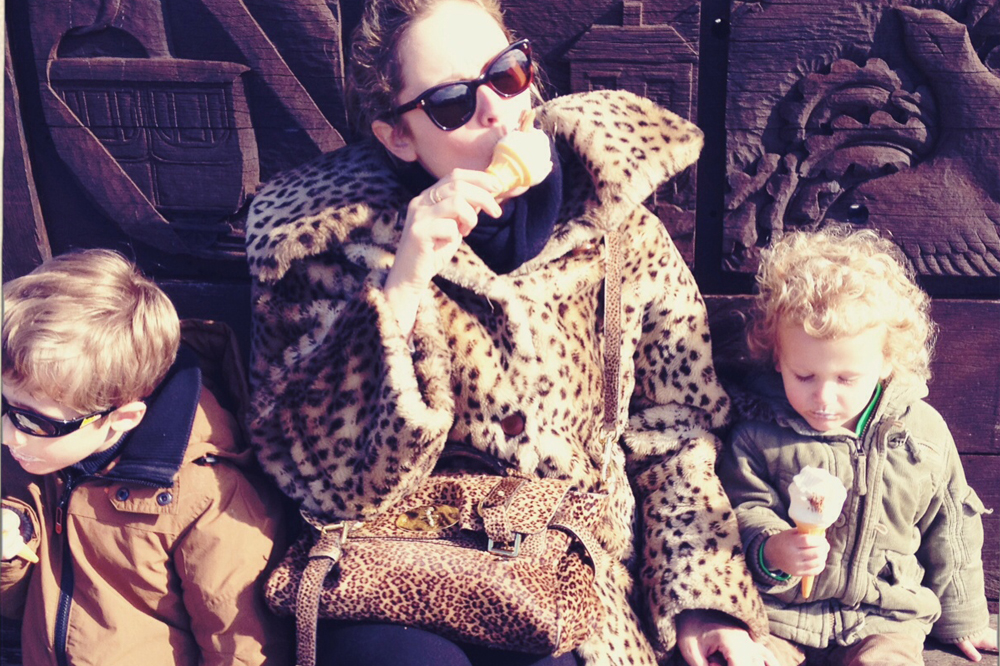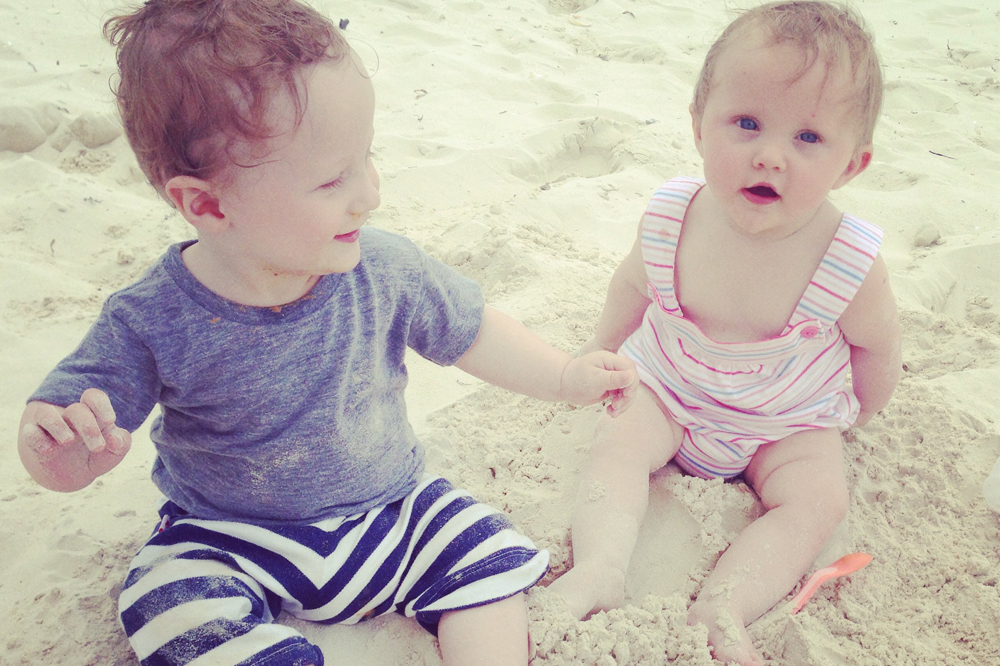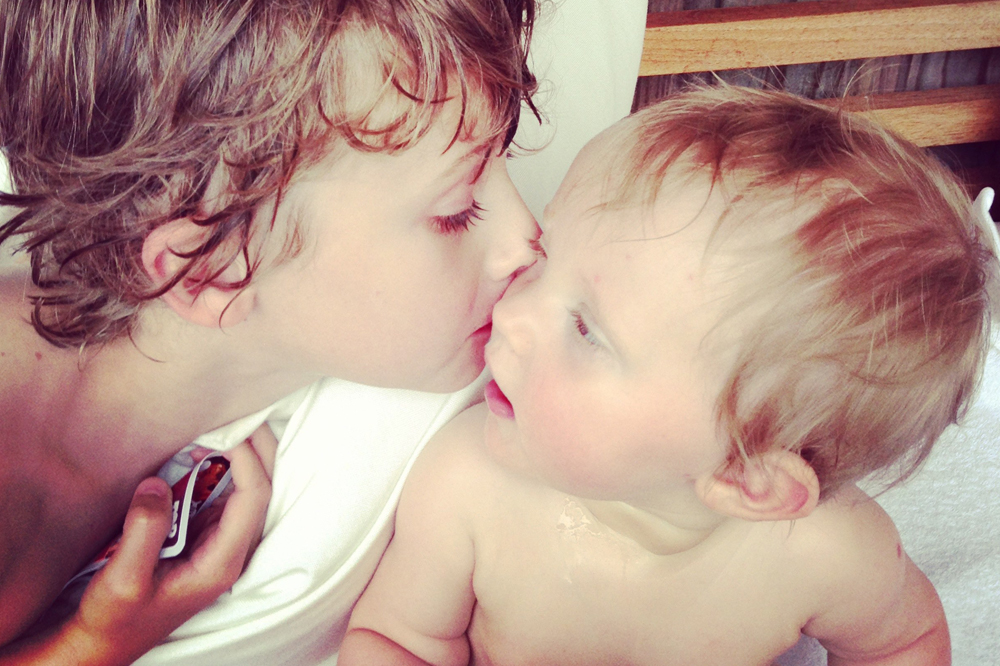 x
Subscribe
Receive all things Romy & The Bunnies direct to your inbox. Don't worry – you information is secret safe with us!