Hi Rachel!
How old is Skyler?
26 months!
I bet you didn't give into maternity clothes while you were pregnant. I remember watching your show and being so impressed by the fact that you kept wearing sky-high heels! What were your favorite brands to wear during your term?
I'm still obsessed with those Givenchy platform wedge booties!  While I was pregnant, I loved brands like LNA, Nation, Missoni, Stella McCartney, Rick Owens, JBrand maternity jeans, Alexander Wang and my collection.  I lived in super soft oversized tees, black leggings, faux fur outerwear from my own collection and always a fitted jacket. I finished every outfit with either a Chanel, Louis Vuitton, Gucci or Pucci jacket – vintage and new.
What key pieces would you recommend pregnant women to wear, without having to go through maternity clothes?
Black leggings, oversized tees, super soft knits, jersey and cashmere, cropped jackets, flat riding boots, smoking slippers. Anything with stretch, and stick to dark colors.
A great black pair of leggings – you can wear them with everything and they grow with you during your term.  I also think oversized loose knits are great – whether you opt for a super soft and cozy cardigan, or an open knit pullover. It's effortlessly cool without having to put too much thought into your look.  I also think a great pair of ballet flats and riding boots are the perfect shoes to mix and match into your wardrobe.  Or, if you're anything like me, I wore heels to the very end.
What about after giving birth…what would you recommend wearing after still having a bit of a bump?
Dresses that flow away from the body, jackets with structure, silhouettes with a defined waist, and a great belt.
I think free flowing maxi dresses with a fitted jacket or slouchy sweater help hide any remaining baby bump.  Something with an A-line shape or cinched waist is the perfect silhouette to give your mid section a little extra shape.
Who would be your best dressed pregnant celebrity?
Kate Middleton is flawless in her lady pumps and hats, and Marghertia Missoni was beyond chic in Missoni kaftans and knits.
What was your day-to-day look? Did you have any favorite pieces?
Platform over-the-knee Casadei and Brian Atwood boots, Rick Owens black leggings, Nation and LNA oversized black t-shirts and a Chanel jacket to top it all off.  Oversized sunnies, big floppy hats and super soft beanies were definitely in the rotation too!
Did you give into any maternity pieces at all? Maybe some lingerie? I personally found it so difficult not to, so I'm sure any tips would be very appreciated!
I actually didn't hate maternity jeans.  Brands like 7 for All Mankind and J Brand make their signature styles with belly-friendly elastic waistbands.  I wasn't about to give up my signature wide leg denim, so these options were perfect.
Did you have time to work out at all?

I didn't, but I tried very hard to!  I tried to squeeze in an at-home yoga session once in a while, and I remained very physical throughout my entire pregnancy – I was constantly on the go.
What was your beauty routine? Do you have any beauty tips you'd like to share with future mothers? Any particular oils, creams, or beauty rituals? 
One beauty item I was very conscious of during my pregnancy was nail polish, which usually has high amounts of formaldehyde.  I opted for Zoya, Sheswai and Butter London – brands that have lower chemical levels and gorgeous colors!  I also loved One Love Organics and Zoe Organics – I used their creams and oils all over my body.
Nowadays do you have any skincare regimen or products you simply cannot live without?
Arcona is everything!  I use their full skin care regime daily…I can't live without it.  I also swear by Egyptian Magic Cream – I put it all over my neck and face before bed.
You must travel a lot for work. How do you organize trips with your baby? 
I have the most incredible team, and am so thankful for their help – in and outside of the office – they are family to me.  I also never the leave the house without a weekender tote full of extra outfits, diapers, baby products, snacks, bottles, formula and always a hand sanitizer!
Do you take him with you on a lot of trips?

My son comes everywhere with me – I never leave home without him unless I am only going away for 24 hours.
What are your favorite children's wear brands? 
Bonpoint, Ralph Lauren, All Saints, Burberry and Gucci are just some of my favorites.
Favorite kids furniture brand?
I love Skyler's crib made by Spot on Square and the most beautiful Lucite rocker made by Nursery Works.
What are your favorite things to do together? What would be a "perfect day" with Skyler?

Skyler loves the beach, so a day spent in Malibu or in the Hamptons is everything.  We love to start our day with a walk on the beach followed by Brunch at Marmalade.  From there we go for a swim or to the park, followed by a beautiful dinner on the patio at Taverna Tony's.  I love it there and have been going ever since I moved to LA – Tony is like family.
Can you sum up a typical day in your life? How do you organize your time between "me" time, and mommy time?

I try to spend as much time as possible with my son.  We start every morning having breakfast together – that and bath time are my favorite times of day.  When I can, I bring Skyler to music or dance class and then with me to the office.  I am so lucky to be able to meld both my home and work worlds.
Thank you so much Rachel!  
Photos by David Mushegain
Follow David on Instagram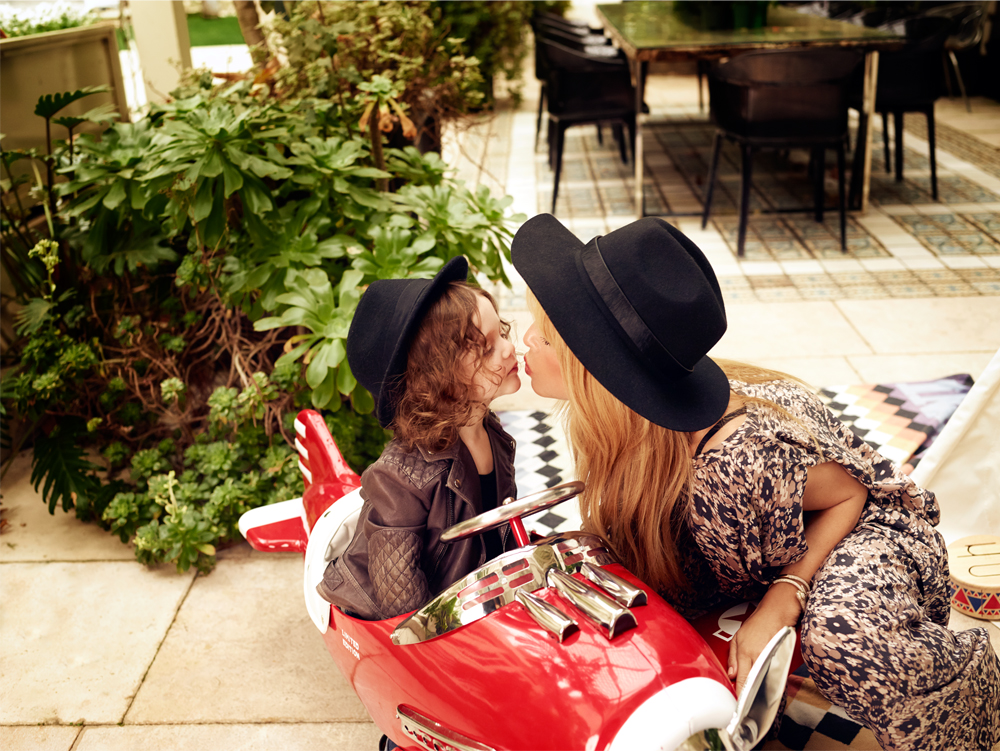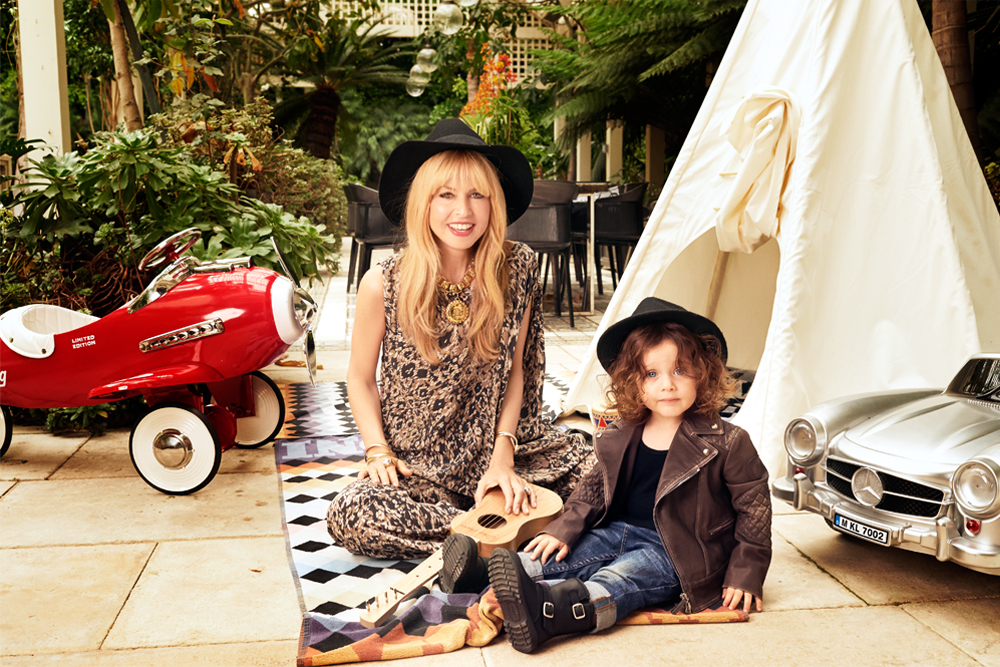 x
Subscribe
Receive all things Romy & The Bunnies direct to your inbox. Don't worry – you information is secret safe with us!