How old is Matteo?
He just turned 15 on April 12th – he's an Aries.
Where do you live?
In-between Chinatown, Soho, and Tribeca.
What are your favorite things to do together?
In New York, you can find us at a Knicks game. Our family is full of basketball fanatics. Matteo has been playing since age 6 on city basketball and school teams.
When schedules allow, Fabio, Matteo and I travel together as much as possible. My husband's idea of a vacation is an adventure rather than visiting a resort, so we're always exploring new places and learning about different cultures. As Matteo grows older, so does his great appreciation for these experiences.
How do you manage work/motherhood?
I've worked through college, took a three-month leave when I had Matteo (I was under contract with a magazine at the time) and then I went freelance once he turned 6 months old. Family comes first– I wasn't going to miss his recitals, or games, or any other milestones. Fortunately with freelance, I was able to fully experience motherhood, while still feeding my passion for styling.  The fact that I get paid to do something that I love is a dream come true. Styling is a career that has been creatively fulfilling, which is a great motivating force
Truly, it takes a village to manage it all. To start, I have the most supportive husband, Fabio. And Matteo's Nonna, my siblings and extended family live in Brooklyn and in neighboring boroughs and I can always count on them to help out.
Nurturing a child is the same as nurturing a farm or anything we come in contact with, really. I'm so grateful for each opportunity in both my professional and personal lives… sometimes we can't get things done, but through the years we've learned to manage and it's worth it because we find it so rewarding.
Could you tell us more about your farm?
Westwind Orchard is a labor of love. We bought the property in New York's Hudson River Valley in 2002, and really started to turn it into a working farm in 2009. Fabio is a self-taught farmer and, with his guidance, we've turned it into a Certified Organic farm!
We grow apples, squash, pears, berries, garlic, grapes, and raise chickens, pigs, and bees. Crops, honey, handcrafted cheese boards, gelato and chocolate are all sold on site and are available online (www.westwindorchard.com ), which gives us a great opportunity to share with both New York City and the local community.
For us, the farm is an extension of our creativity because nature is the ultimate creator and greatest source of inspiration.
Do you have any signature dish?
I make it a point to cook seasonally.  Where your food is from and how it's grown is the most important when choosing ingredients.  We have an abundance of farm-fresh ingredients like poultry and vegetables so I might make fresh pasta with eggs, roasted chicken and some kale and tomatoes. Most importantly, I keep the skin on all organic fruits! The skin is the best bit.
That's another thing– I try to cook as sustainably as possible so leftover vegetables are cycled into the next dish or canned for the following season.
What is Matteo's favorite dish?
When beets, carrots and apples are in season, Matteo loves to make smoothies. It really depends on what's on hand. But he's keen on our fresh eggs and raspberries grown on the farm.
His favorite dinner, though, is fresh tomatoes and homemade pasta with bolognese sauce, made with Westwind Orchard grass-fed pork and venison. It's especially fun to make while on the farm with friends.
How do you manage to keep your Italian roots and transfer them to Matteo?
I'm from a small town called Senerchia in Campania Italy (North West of Naples), but was raised in Brooklyn. Growing up, my mother made sure we didn't lose sight of our roots – we celebrated Easter and Christmas to the fullest, according to Italian traditions.
In addition to that, Fabio is from Rome. He moved here when he was 20 years old but his family still lives there. Each summer the three of us visit his parents and explore different regions of Italy.
We raised Matteo to be fluent in Italian. He is constantly surrounded by rich Italian culture from our friends and family (in New York and Italy) who teach him about Italian art, food, music and history.
What memories do you have from pregnancy?
I was sick throughout the entire first trimester – nauseous, dizzy, and expanding rapidly. I remember having an actress asking me if I was pregnant with twins because I had gained about 60 pounds on my previously 115lb frame. To be honest, I didn't mind having this new voluptuous body. For one, my tiny A-cups could now substantially fill out a C-cup bra and that was pretty exciting. I could finally wear beautiful lingerie on a womanly frame. I've never felt more feminine– it was the most empowering experience.
When Matteo was to be delivered in 1999, I planned on having a natural childbirth. In New York, there was only one birthing center at the time… and it had closed. So, I delivered Matteo naturally in a hospital on the Upper East Side but, used to c-sections, they were quite unsure of what to do.
I think New York has come a long was since. There are some amazing services available to ensure each mother has her baby the way she sees fit, whether at home or in a hospital.
And, this city has become so much more child-friendly with amazing stores, playgrounds and recreational facilities available for mothers and their children.
What was your pregnancy style?
I was never really a "girly girl," especially when I was pregnant with Matteo in 1999. My style has always leaned on the masculine/utilitarian side, which definitely carried on to my maternity wardrobe. Back then, there weren't any designers or any commercial stores making fashionable clothes for pregnant women so you kind of had to make your own. I'd wear my husband's oversized sweaters, button-downs, and t-shirts paired with baggy Levis. And you know what? That's totally chic now!
Do you have any time to relax?
Truthfully, no. But time spent with family and friends always brings me peace of mind.
I do love going to my son's basketball games. Being able to watch him grow and excel at what he's passionate about brings me joy.
Also, being on the farm as a family and meeting and growing the farming community gives me a lot of satisfaction.
I wish I had more time to read, cook, and exercise (I've actually never been to a gym).
Could you share with us your best beauty tips?
Skin health is equal parts product and practice. That's why an essential part of my beauty regime is to eat consciously.
On my skin, I actually use organic cornmeal as an exfoliator. I also drink antioxidant-rich Sumac tea daily, brewed from the Sumac trees on our farm. Other than that, I love Brooklyn Herborium's Bumble Balm, Sense & Sensitivity Mineral Mist and Nourish & Replenish oil.
What do you love the most about being a mom?
I can't begin to explain how amazing it's been to watch my son grow – he's taught me what it means to love unconditionally. Motherhood is an eye-opening experience, and teaches you what really matters in life.
And, I'm so grateful to have this wonderful son when I know there are so many women, many of them aspiring mothers, struggling. That's why Christy Turlington is a true inspiration as a global maternal health advocate for Every Mother Counts – an organization spreading awareness and taking action to ensure the health of women worldwide. Initiatives like this help us realize how fortunate we are to have healthy, happy babies, and how we should help other women who are still fighting for the same basic healthcare.
And last, what do you like the most about raising Matteo in New York?
New York is great for raising children, in that it teaches them to be open-minded, accepting of others' ideas and beliefs, compassionate, and provides them with the resources to be who they want to be. Inspiration is found everywhere – on the streets, subways, even the outer boroughs.
Raising Matteo here is bittersweet for me, though. New York has completely changed from when I was growing up here, back when it was a true melting pot. All types of artistic, creative people were living together and that served as the best cultural education.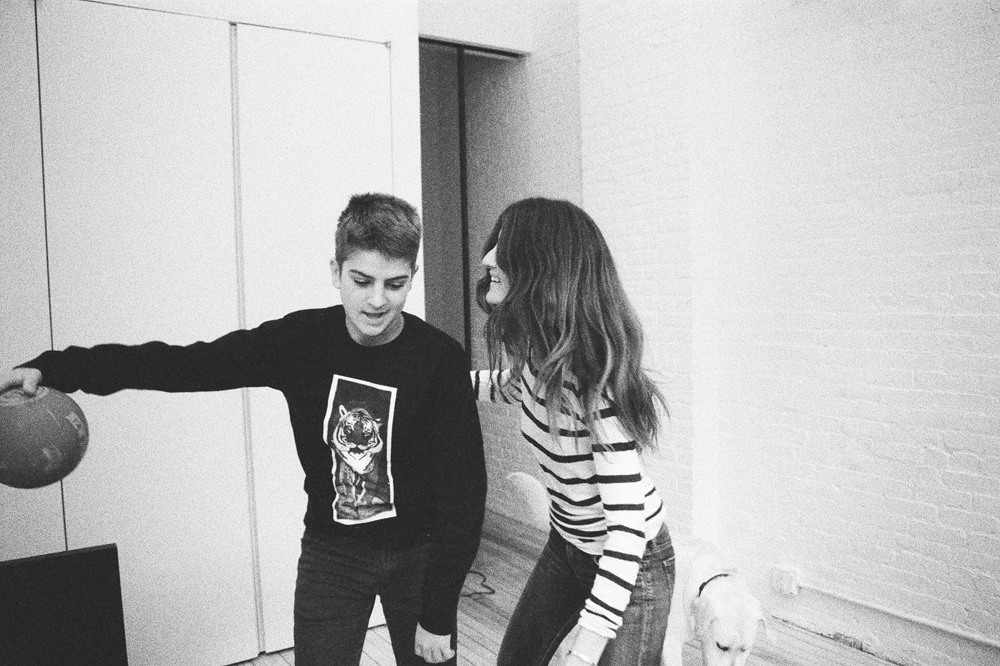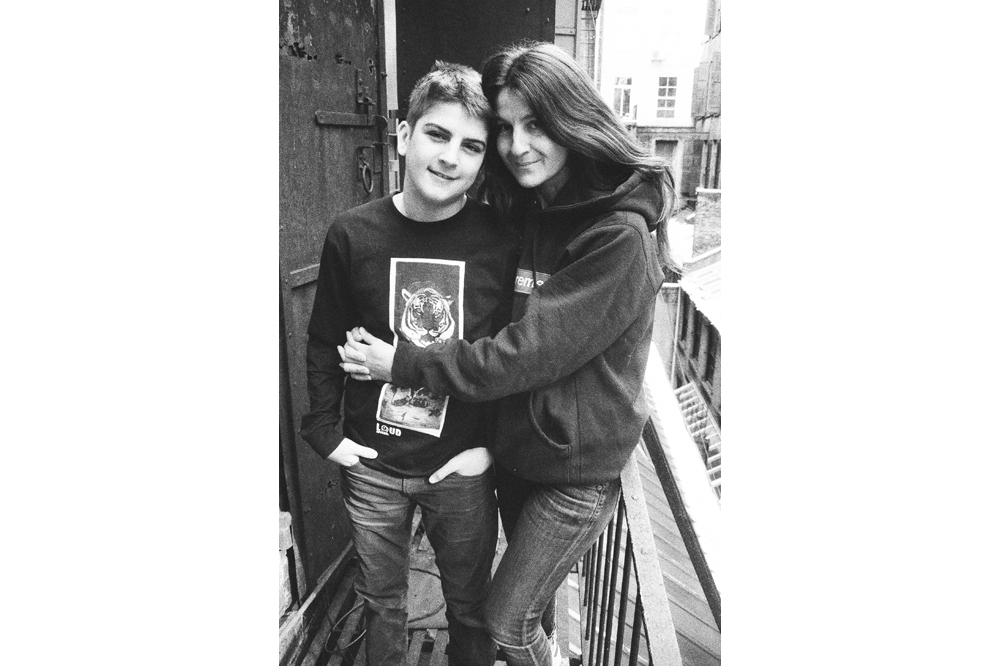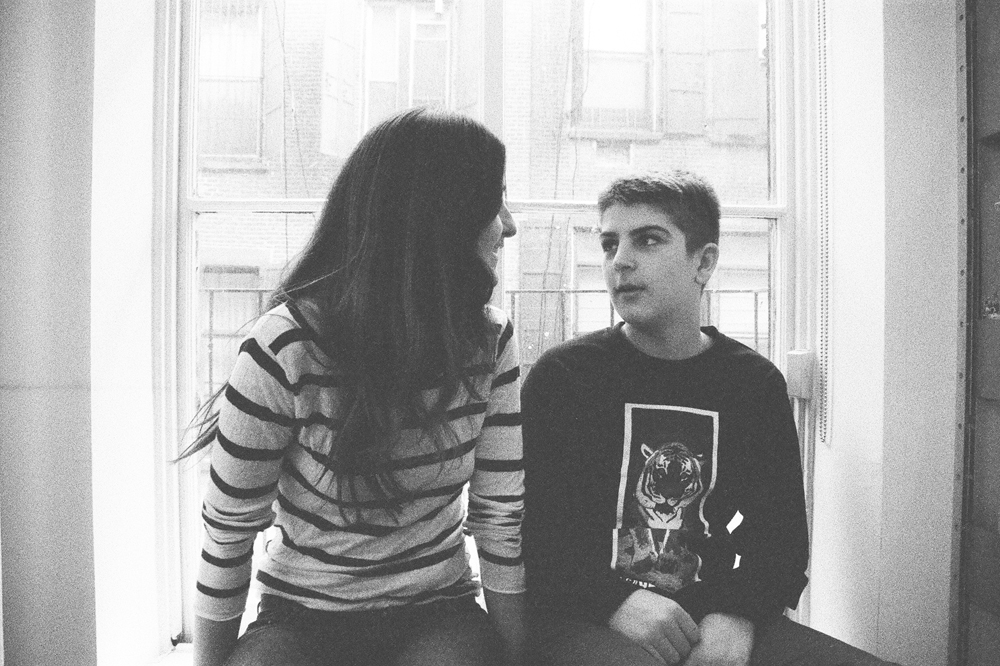 x
Subscribe
Receive all things Romy & The Bunnies direct to your inbox. Don't worry – you information is secret safe with us!