You're a successful stylist and editor, and you just gave birth to your beautiful son, Jasper! What's it been like adjusting these past few weeks?
It has been so rewarding in ways I would have never guessed! Nesting and settling in to being a mommy has been a huge adjustment from my everyday routine of appointments, and shooting, and social life, but it has been so nice to have a change of pace. I look at my boy every day and I still cannot believe I have created this little human. The first few weeks have been all about meeting him and falling in love.
What was your favorite way to treat yourself while pregnant?
When I was pregnant, I treated myself whenever I could. I was on set shooting up until the very end, so I rewarded myself with the spa, mani/pedi's, and prenatal massages at Clay. Of course, it's summer in the city and there's an irresistible ice cream truck on every corner. Mister Softee ice cream with chocolate sprinkles…
As a native New Yorker, do you have any recommendations or advice for other moms-to-be or new moms living in the city?
New York is probably one of the most challenging places to have a baby because for most parents, you have to figure out the best way to juggle your career and your newborn. I think it's important in the very beginning to take a moment away from everything and to develop a bond with your baby. It's the most incredible time, and when the time comes you realize your career will still be there when you're ready to return.
Any favorite gifts you've received for Jasper?
My favorite gift is his Dutch-designed Miffy Bunny Night Light [a Romy and the Bunnies favorite!]. It's made of recyclable plastic and inspired by Dick Bruna's legendary picture book Rabbit Miffy. I'm in love with the Jellycat stuffed animals, specifically the bunny, sloth, owl, and goat.Jasper lives in his California Company and James Perse tee shirts and sweats. Another favorite is the Sleep Sheep— the sound of the ocean really puts him into a deep state.That sheep has saved lives!!
You're so stylish and creative— what were some of your favorite pregnancy looks? Did you have any go-to brands?
For the first seven months, I really tried to avoid pregnancy looks until finally I just had to adjust to having a full belly and a full size jump in shoes. My favorite dress, which saved my life, is my classic Alaia black tank dress, and practically the only shoes that fit were my Nike Free Sneakers!
It made me feel good to wear my Made Her Think and Eddie Borgo jewellery, which kept me feeling like my old self throughout the pregnancy, and also gave me some kind of strength.
What was your beauty routine during pregnancy?
During pregnancy, I kept myself filled with fresh juices. Every single day I would juice, sometimes even twice or three times a day. I craved berry smoothies and green kale juice. I also swore by Mother's Special Blend Belly and Body oil, got a facial once a month, and brewed a ton of Nettle Tea, which gave me so much energy. Primrose Oil vitamins helped me out tremendously toward the end as well.
And how did you stay in such awesome shape?!
Up until 7 1/2 months, I was going twice a week to my regular yoga class at The Shala. It was really hard for me to do a prenatal workout since I was so used to an aggressive yoga class. I was doing headstands up until the very end– until, finally, I got too big!
Of course, all of the walking, running around, and shopping I do for work also helped keep me fit. I also went to acupuncture once a week up until my delivery.  It was an hour of deep meditation and I felt completely recharged every single time I went.
Who do you go to for parenting advice?
I am so blessed that a handful of my friends are mommies. They've been so helpful and have given me so much advice pre and post pregnancy. My Doula and everyone at Carriage House Birth has been so helpful and intuitive. They are so progressive and have formed such an amazing community for young families in the city.
What have been some of your favorite moments with Jasper so far?
Every single moment I spend with Jasper Jet is my favorite. He changes from minute to minute! The best moments are mornings or evenings in bed, in the city or up in the mountains. Me, Theodore, our son Jasper, our puppy Sabbath, and sometimes even our kitty Luna, all in one cuddle puddle. Moments you can't explain, you can only experience
What are you most excited? Nervous for?
I think the moments I was most nervous for are behind me. Birth is one of the most complicated and beautiful things a woman can do, and I feel so empowered from it– like a warrior. I was most nervous to meet my boy, but I do believe that he chose me to give him life. Now that we're getting to know each other, I think this is going to be a wonderful learning experience for both of us. I am so excited for him to meet all of the wonderful and creative people in my life, and I am excited to learn with him as he grows through his every stage.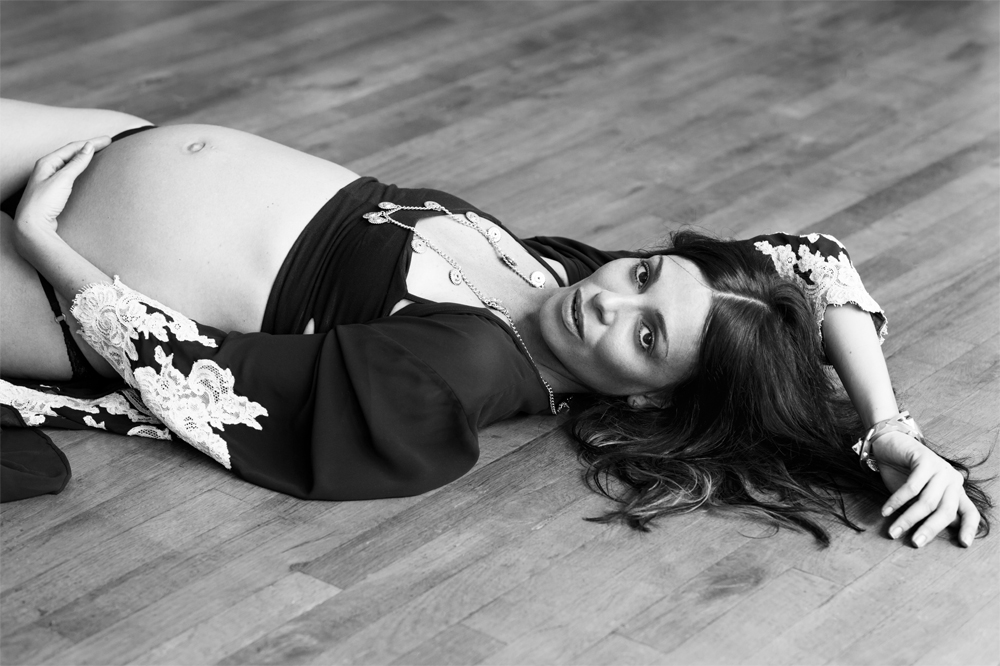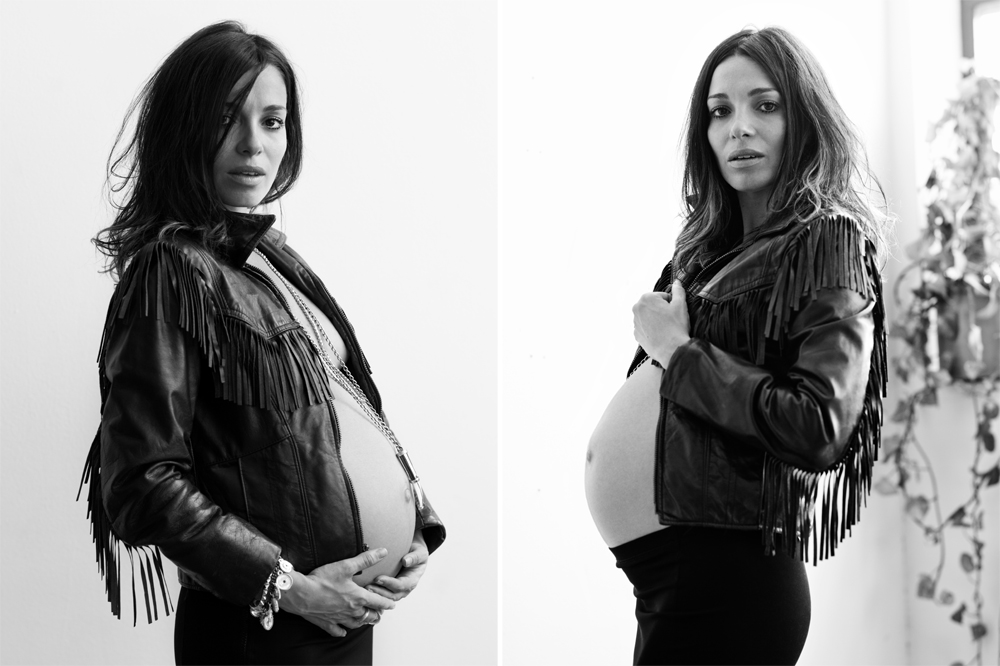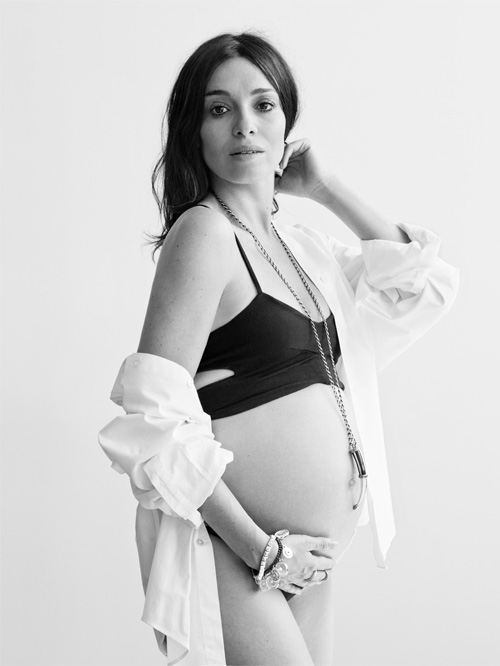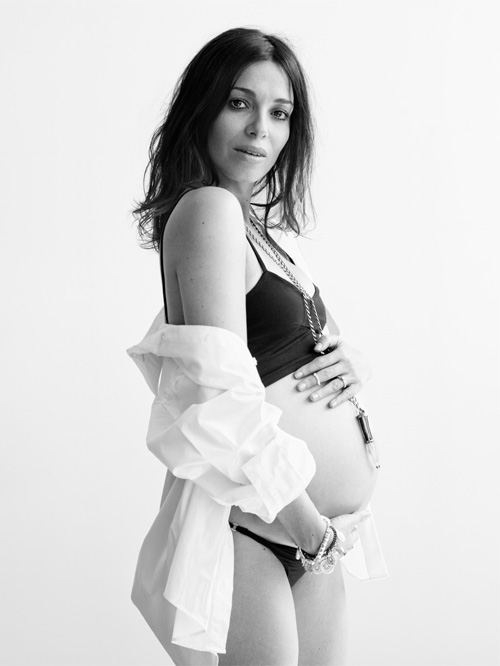 x
Subscribe
Receive all things Romy & The Bunnies direct to your inbox. Don't worry – you information is secret safe with us!