Jeanann, being a stylist and a mom to four year old Ruby, you must often be exceptionally busy. How do you manage your time?
Being freelance allows me to work from home which helps tremendously. I want to be around her as much as I can. I had an office at one point, but found I never used it because it cut into my Ruby time. I make it a point to drop her off at school. This means so much to her so I try my best to start my day after a drop-off. She often travels with me and she loves seeing all the clothes and accessories flood in. I can always find a way for her to help. She is great at organizing the shoes! I also do a lot of work once I put her down to sleep.

What are your favorite things to do together?
She loves going to the theatre so I'll surprise her with tickets and we'll make a day out of it. New York is so great for this.  We've seen Pinkalicous three times, she never tires of it.  Also we get our nails done together. She waits so patiently in the dryer, it's the sweetest thing.  
Where are your favorite places to go or to vacation at?  
We are Montauk girls, we've always spent a lot of time at the beach.  Travel is very important to us. I love experiencing new places with her.  We love Sydney, Tulum, Paris, and the South of France. 
While pregnant, what were some of your favorite brands to wear? Did you give into maternity clothing at all?
I didn't really buy much pregnancy clothes. I just wore oversized styles and empire waist flowy dresses in the spring as my due date approached.  I did wear pregnancy jeans. My favorite were Citizens of Humanity.  It was important to be cozy. Splendid also makes great maternity tops. 
What's a key piece pregnant women should have in their closets?
A lot of great leggings. 
And three beauty products you could not live without during your pregnancy?
Bio-oil, I rubbed it on my growing tummy to avoid stretch marks.  Colbert MD skincare line.  Regular manicure/pedicures, acupuncture and massage.  And of course, daily vitamins!
What are your favorite children's wear brands?

Stella McCartney, Bon-Ton, Pink Chicken, Aviator Nation, Crew Cuts, Zara, My Little Sunshine, Yoya.
What are your top tips for ensuring a smooth, comfortable trip when traveling with a baby in tow?
It's a total gamble in the beginning. I definitely had a few flights where Ruby cried from start to finish. I just hope to sit next to someone who has children.  It's so hard, but you get through it, just know all moms have been there. Try to anticipate this: have their favorite security toys, a lot of food and bottles, and a full kit of medicine. Ruby ran fevers a few times while flying and you want to be prepared. Carry cozy blankets and a few changes of clothes. For toddlers, fill the iPad with new games and movies.  But don't let fear or one bad experience stop you from traveling. The more you do it the better they get at it.  Ruby is a great traveler now!
Can you tell us about your beauty and fitness routines?
I stayed active during my pregnancy, a lot of yoga and power walks especially in the end.  Keys to good skin would be sunscreen, 365 days a year even if just in your foundation or daily moisturizer. Drink lots of water. Colbert MD skincare – I love the new face oil. 
Aside from clothes, can you recommend any particular baby must-haves?
Sophie the Giraffe, Aden + Anais swaddles. When in Paris shop at Monoprix – they have the best baby clothes!

Photographed by Ben Watts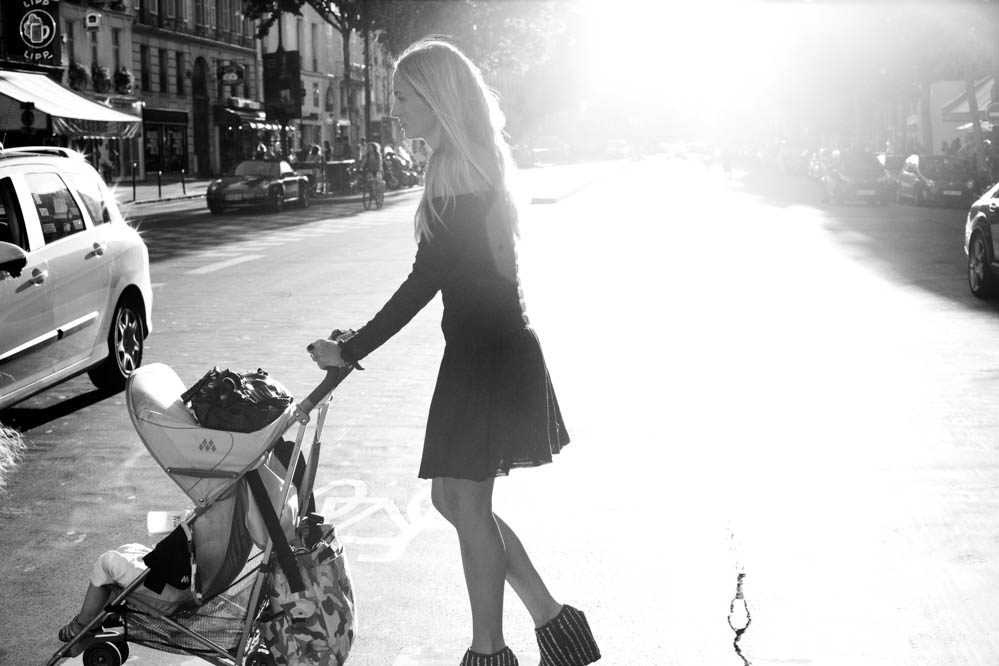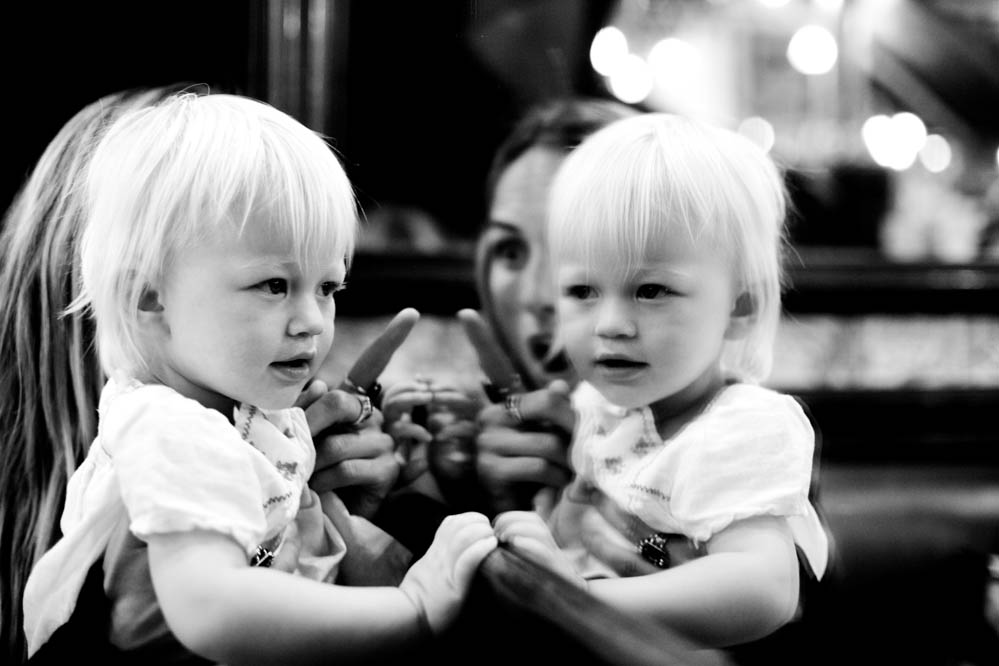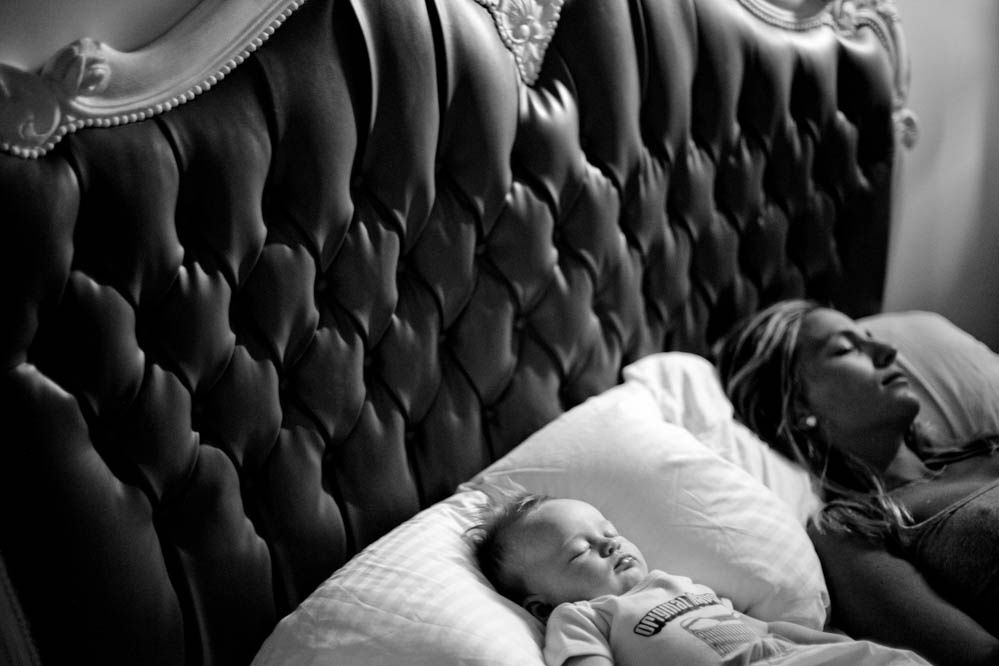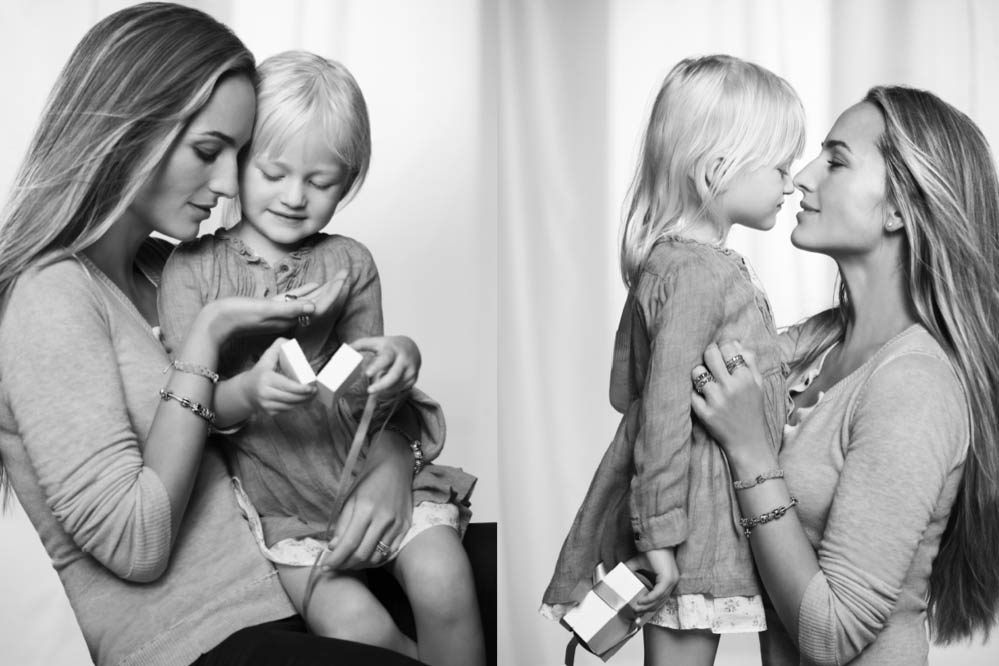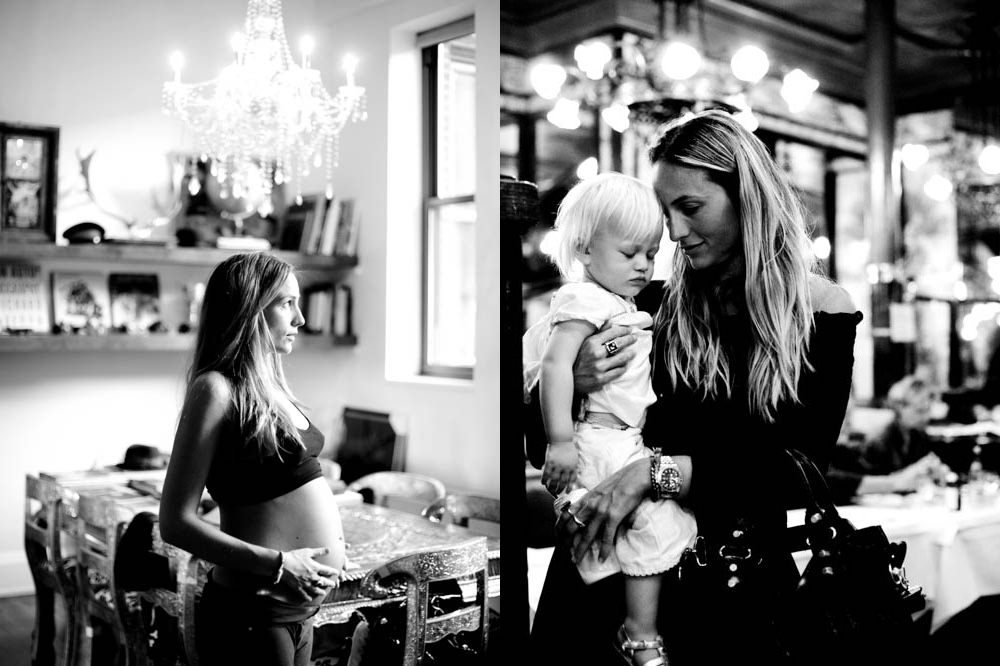 x
Subscribe
Receive all things Romy & The Bunnies direct to your inbox. Don't worry – you information is secret safe with us!