Alessandra, how old are Noah and Anja?
Noah is 15 months and Anja just turned five.
Can you describe a perfect day with your kids? What do you enjoy doing with them the most?
I love waking up with them and having a home-cooked breakfast, and then taking them and our adorable pup Lola for a stroll.  We like to play in the backyard in the pool and explore nature or go to the beach, really anything that involves being outside is ideal!

After giving birth to Noah, you pinged right back into shape, so much so that you walked the Victoria's Secret show a mere 5 months after pregnancy! What were your secrets to getting fit?
I did yoga throughout my pregnancy and ate healthily so that helped a lot.  After I had Noah, it wasn't "work" to get into shape because that's how I normally live my life; I enjoy eating fresh foods as often as possible and being active outdoors! I do workout when I have time, and my body responds well to Pilates and Soul Cycle classes.

What was your beauty routine during and after your pregnancies? Did you have any favorite products or creams to use for the body?
I took really good care of my belly and used lots of organic coconut oil from a brand called Noodle & Boo, and elasticity oil to prevent stretch marks.

What are your favorite beauty products to use today?
I'm in love with this new brand, Beauty Counter, which uses all healthy and safe ingredients. The scrub and face oil are both amazing. Also, my friend Rose Marie has an organic make up line, RMS Beauty, which feels and looks really good.

We hear that you've taken Anja to many of your shoots. She has even starred in a campaign with mommy! What is it like for you to "work" with Anja?

Anja has a naturally outgoing personality. She loves posing for photos and visiting me at work. She's such a girly girl It's really fun to watch her grow up.

What was your day-to-day look during your pregnancy?

I loved wearing maxi dresses during both of my pregnancies because they're comfortable and easy.

What are your favorite children's wear brands?
I love to shop for my kids at a store called Poppy Store in Brentwood.  They have the cutest children's brands and I can always find something nice there.

You are a very hands-on mother to your kids, a loving wife, and a model all at the same time. Can you tell us what a typical day is like for you? How do you balance family time and your work?
There is no such thing as a typical day in my life but I definitely strive to achieve as much of a work/family balance as possible. When I am traveling for work I make sure to speak to my kids everyday or through skype, and when I am with them I just love to spend as much time with them as possible and show them as normal of a childhood as I can.

You must travel frequently with your kids. Can you share some travel essentials for making trips as smooth as possible? 
I think the best travel tip when I'm traveling with my kids is to schedule our flights at night so they can sleep and arrive at the destination happy and full of energy! Of course I also carry their favorite toys and a book as well, so I can read to them and get their attention.

Last but not least, what do you love most about being a mother?
I honestly love everything about being a mother.  There is no greater feeling than seeing these beautiful babies that you created. To watch them grow and see the world through their eyes is the greatest!
Photographed by David Mushegain exclusively for Romy and The Bunnies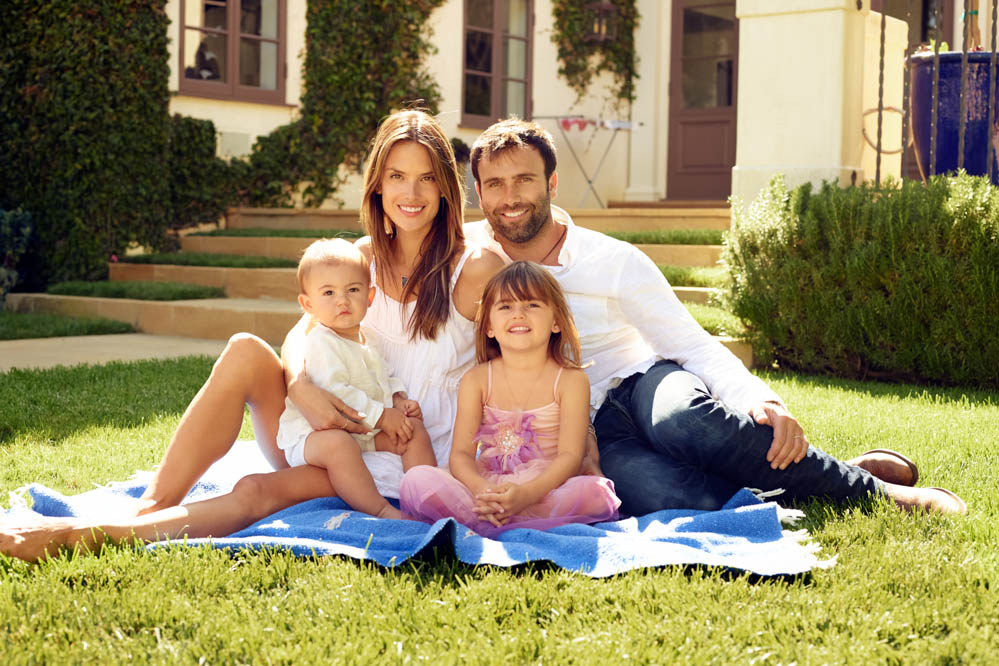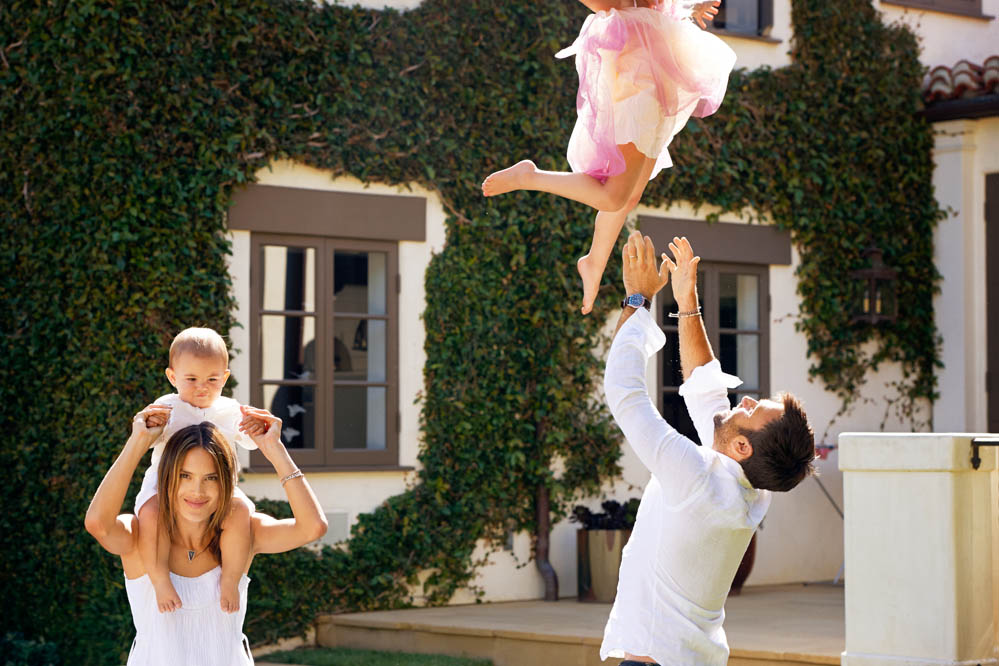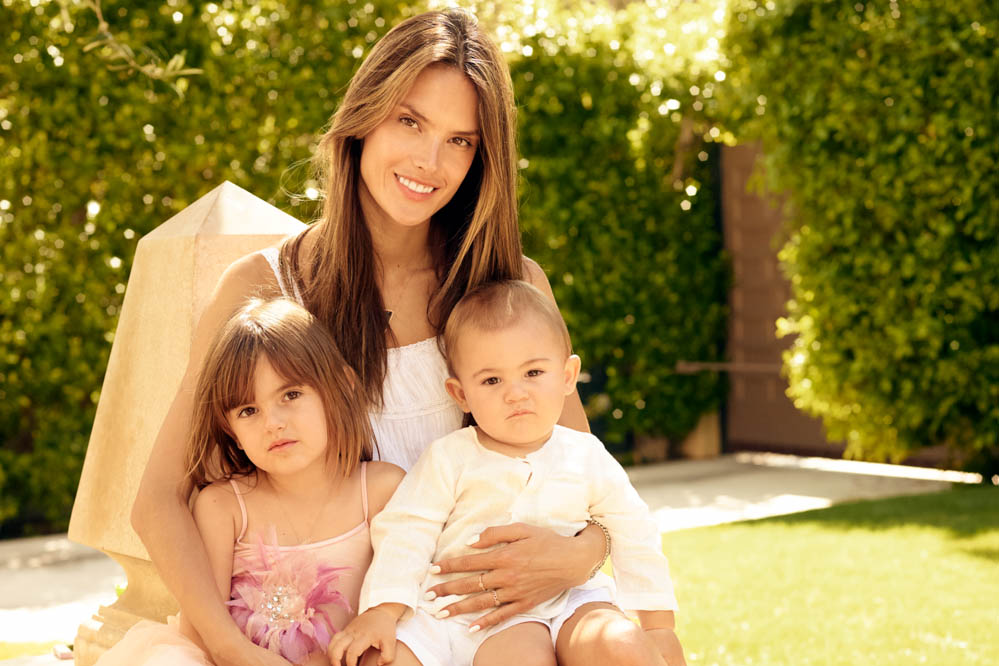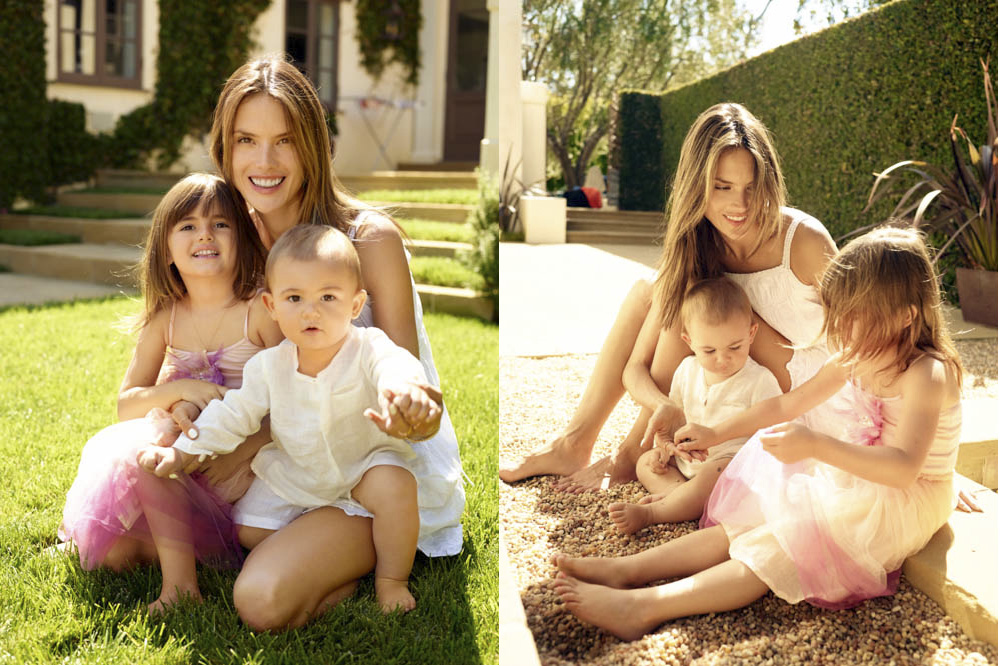 x
Subscribe
Receive all things Romy & The Bunnies direct to your inbox. Don't worry – you information is secret safe with us!