Throughout my pregnancy I was always searching products to use on my ever changing skin. One of the products I found was Mustela, a French classic that was the first brand to come up with a cleansing lotion specifically for babies!
This was followed by a whole range of products from shampoo to skin care, and eventually evolved into a range for both pregnant women and new mothers.
I have been using Mustela Facial Cleansing wipes for as long as I can remember, especially when traveling, and have always love the smell of their baby skincare and shampoo products.
So I was thrilled when I had an opportunity to try their famous "9 mois" (9 months) range.
I loved the Hydratation Extreme as well as the Bien Etre des Jambes at the end of my term and still enjoy it today!
Illustration by Kate Schelter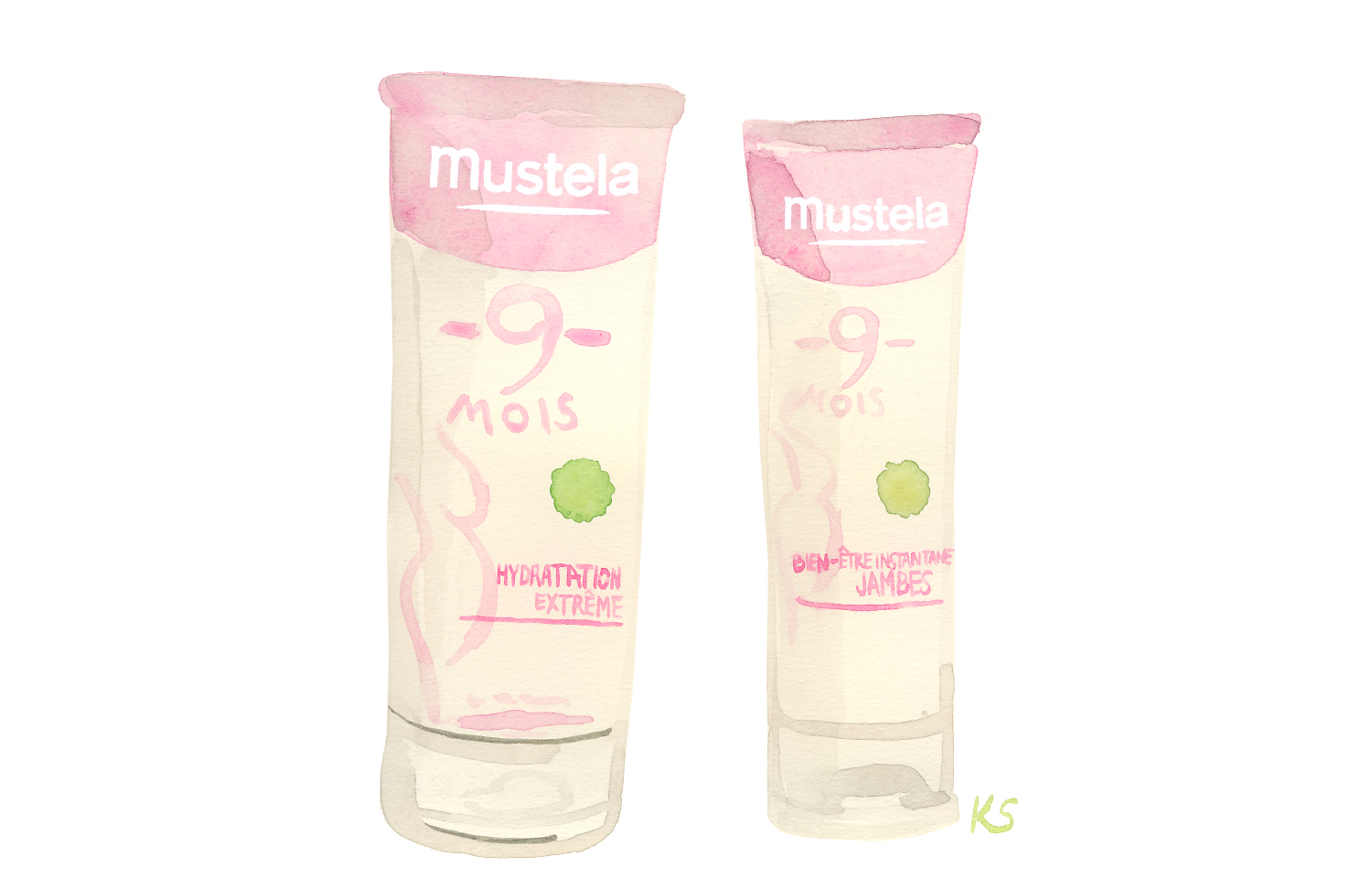 x
Subscribe
Receive all things Romy & The Bunnies direct to your inbox. Don't worry – you information is secret safe with us!