Glossier's beauty philosophy is so modern and liberating—can you share a bit about the thought that went into developing the line?
 Thank you! My inspiration was how women really use and interact with beauty in their everyday lives. We are not makeup artists; we are not preparing for photo shoots every day or HD television. In my years of interviewing influential women all over the world for Into The Gloss, I've discovered that most women just want to feel and look good to get out the door, and that doesn't necessarily mean "more" is better. So for Glossier, we want to make life simpler by providing a very tight edit of perfect products: the essentials. Our Glossier Phase 1 Set is everything you need to look like the best version of yourself in under a minute, and for $80, delivered straight to your front door.
Are there any girls/women you've been especially inspired by when it comes to celebrating our imperfections?
French women! To me their routines are pretty to-the-point; they don't like a lot of bells and whistles. They want the very best products and for those products to be hardworking.
All four products would be great for new moms, but is there one in particular you would suggest for keeping on hand during the day?
Yes–our Balm Dotcom! It's an all-purpose salve that is SUPER rich, and made entirely out of natural ingredients. It's perfect for locking in moisture on lips, cuticles, and dry skin anywhere. I keep one in my bag, one in my desk, and one in my bathroom.
As Glossier fans (on our second tube of Priming Moisturiser), any hints about what you have planned next?
We are still very much focused on spreading the message of skincare as makeup: that beauty starts with nurturing your skin, making it dewy and plump and happy. Then you don't "need" to wear much makeup, and can just use it as decoration. So look out for some awesome additions out this year that will help get your skin in A+ shape.
Find out more about Glossier and follow them on Instagram.
Illustration by Kate Sexton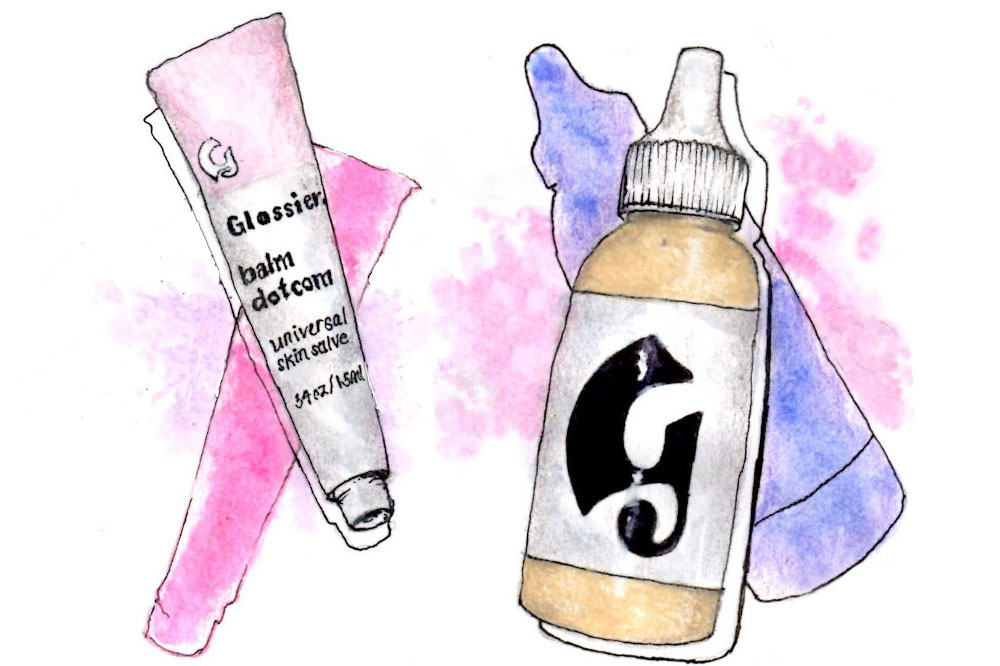 x
Subscribe
Receive all things Romy & The Bunnies direct to your inbox. Don't worry – you information is secret safe with us!