What do you love most about being pregnant?
So many things. Having time for myself. I normally travel and work long days, so it has been nice being able to slow down and take care of myself and Lucius. Some of my friends that have babies told me from the very beginning to really enjoy the pregnancy, and now I understand why. It's also really nice when people look at your belly in the street and smile back. Everyone is nice to a pregnant woman! But the very best part is the feeling of never being alone and the moves and kicks of the little one in the womb.
What did you find the hardest about pregnancy?
I have been very lucky and had a very easy pregnancy. I'm 37 weeks now, and still working out and feeling good. I guess the hardest part is not having been able to fly to Spain to see my family for the last two months.
What do you most look forward to about becoming a mother?
The many things this little person is going to teach us about life and about ourselves.
How's your pregnancy routine been? How have you been looking after yourself? Any favorite workouts? Any favorite places to relax? 
I worked normal modeling jobs all the way through mid-August, because I didn't really show until the seventh month. So, during that time I kept my regular gym routine, combined with Pilates and some Prenatal Yoga classes. I increased my hours of sleep by going to bed earlier. Summer and vacation allowed me to swim every day in the ocean, and to take little hikes that I found very helpful and relaxing. I kept a healthy diet–mostly vegetarian– but increased my intake of dairy for the calcium. Green juices every day, but that has always been part of my daily nutrition. I find myself craving ice cream at night quite often, so I stock up my freezer with a good selection of frozen yogurt.
What's been your pregnancy style? Did you give into any maternity stuff as they happen to be generally quite bad?
I was able to fit my regular clothes until month seven, pretty much. It has also been summer, so most of the time I've been wearing shorts, little dresses, and shirts.  Now that fall has arrived and my belly has grown, I'm going more for the following types of looks:
– long dresses or skirts with knits or oversize denim jackets or vests.
– boyfriend style denim with leather jackets and masculine shirts.
– distressed white denim with chunky knits.
– denim shirts with sweat pants, leather jackets, or knits.
– little sexy dresses that show the the belly with leather jackets and hats.
– on my my feet, comfortable gear like Vans style sneakers and flat black leather boots.
Have you started preparing anything for Lucius? His bedroom? Baby clothes?
I'm a Virgo, so all has been ready for Lucius since month seven! Maybe a little early… lol. We are still receiving presents from friends and family, so his wardrobe keeps growing. I'm being very picky–choosing organic fabrics and materials for everything–but I just want little Lucius to live in safety and comfort. I also hand-knit a little sweater for him just when I found out I was pregnant.
What are your favorite baby brands so far?
Follow Sheila on Instagram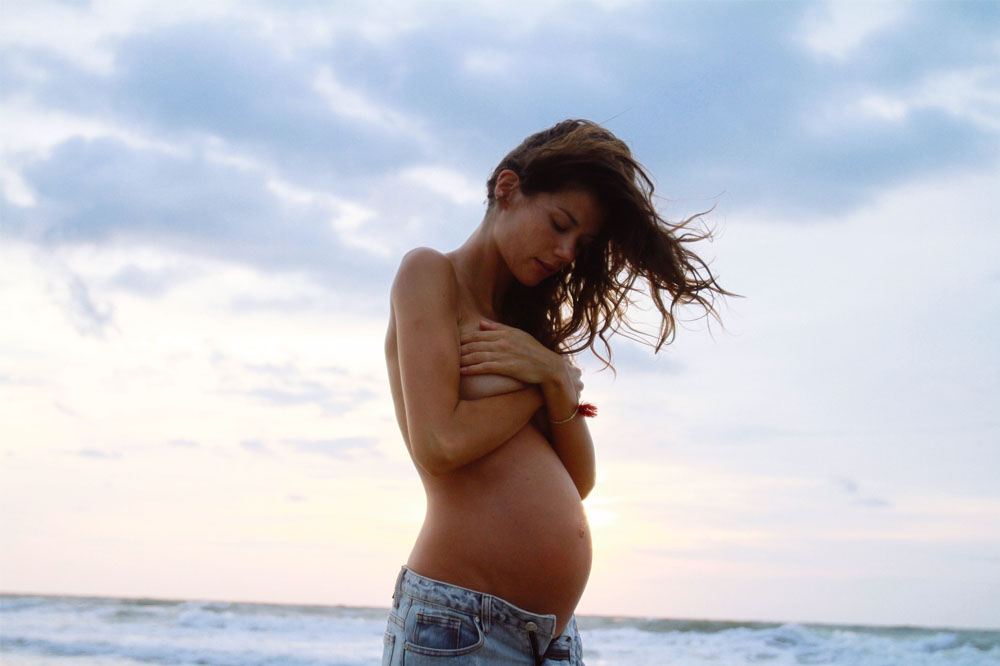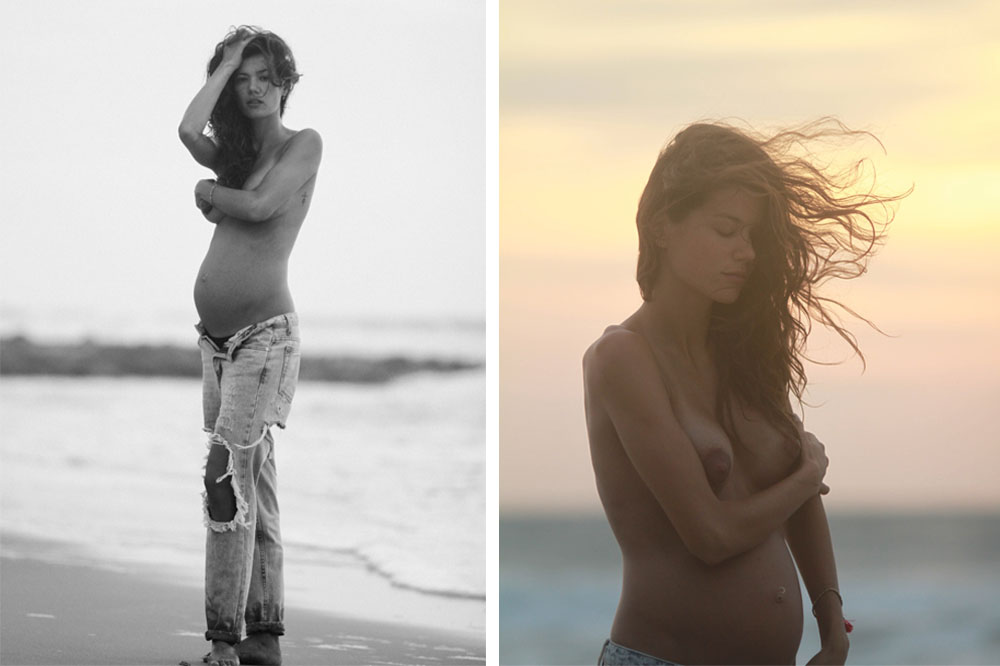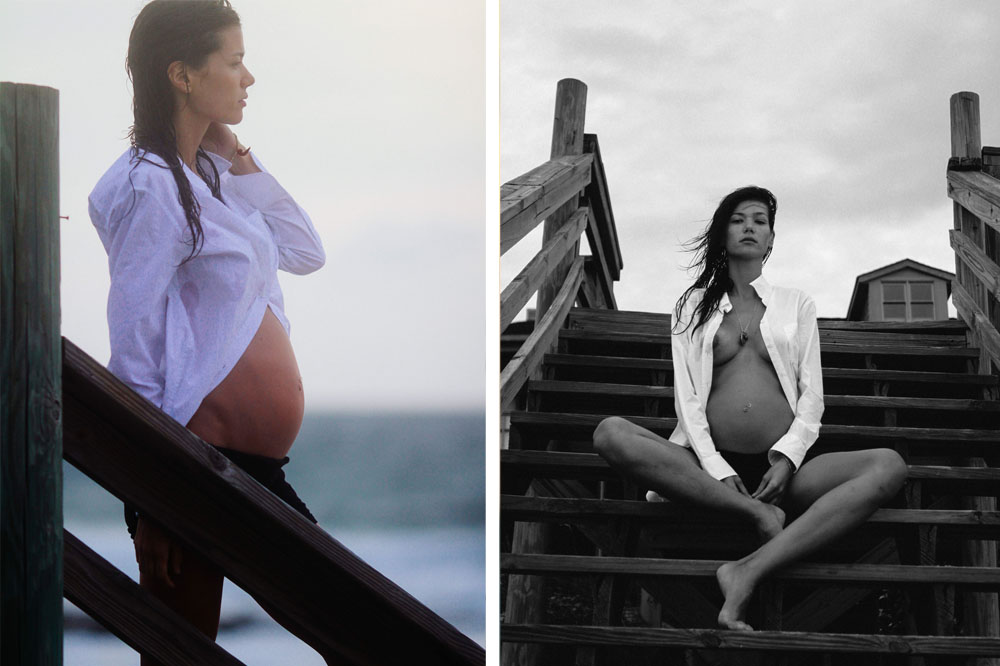 x
Subscribe
Receive all things Romy & The Bunnies direct to your inbox. Don't worry – you information is secret safe with us!