Dear Elyse,
What has been your day to day look throughout your pregnancy? Do you have any favorite brands and silhouettes to wear?
My day to day look, especially in these later months(I'm currently 31 weeks pregnant), has been H&M tights, jbrand maternity jeans, x-large cashmere sweaters from uniqlo, every type of oversized mohair coat from blk dnm, and acne and Helmut Lang maxi dresses(which I vow to burn the day after birth).
Are there any style tips you can share with moms?
My style tip is to dress for comfort and if it comes in black, GREAT!!! In the beginning of my pregnancy I was very anti maternity clothes. However, eventually I had to bite the bullet and give in to the stretchy jean. Because everything else was just too uncomfortable and awkward.
What has the journey of pregnancy been like for you? What has been your most and least favorite parts about it?
The first trimester I think the extra hormones made me a little crazy! The second trimester was pretty easy, physically. But the heartburn has been consistent and relentless! I have a new found respect for people that suffer from it. My favorite part would have to be her little karate sessions though out the day.
Do you have any favorite spots in NY de-stress? Perhaps a spa or café?
My favorite de-stress place in nyc would be Galleria nail salon in the east village for a great mani pedi. I also really enjoy the water aerobics classes at equinox on 63rd street.  I have not tried any spa's because I have a great masseuse that comes to my house and knows my body.
Can you tell us about your beauty and fitness routine during your pregnancy?
Up until I was 3 1/2 months pregnant I was still shooting Victoria's Secret, so my fitness routine remained very strict; 1hr of Pilates at themitchellmethod.com and 1hr a day of cardio. Around 5 months I felt the baby pushing on my lungs so I dropped the cardio and stuck with Pilates. Now, my body has become quite restricted, so while I try and chat my instructor tries to coax me into some form of Pilates that I can barely manage. She's has been a wonderful coach during this time of my life! My beauty regiment hasn't changed that much. I have just incorporated more organic products such as weleda, mustela, and organic rosehipskincare.com.au, which I grew up with in Australia and the smell of the oil reminds be of being home on the beach.
What are you looking forward to most about being a mom?
I want to hold her, I want see her, I want to hear her, and smell her! I just can't wait to have a mini me. I also am looking forward to starting this new chapter with my partner and am excited to watch him become a dad.
Have you started shopping for the baby? Any favorite brands? 
100% I have started! Favorite brands are jcrew baby, bonpoint, and printebebe.com, my dear friend fiona's Australian brand. They sent me the most incredible package!
I have also been very lucky in receiving so many amazing gifts from all my friends and family. My sister in law helped me organize my registries and baby shower and the gifts have been pouring in!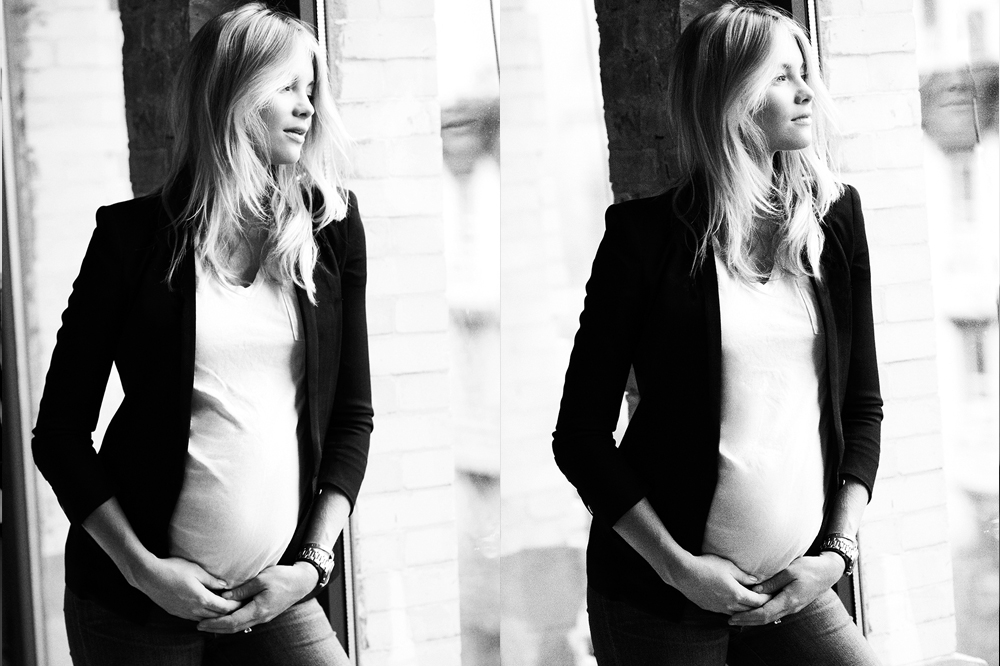 x
Subscribe
Receive all things Romy & The Bunnies direct to your inbox. Don't worry – you information is secret safe with us!