Pippa! First of all, congratulations on your new website, The Wedding Editor! I met you only a few weeks before you gave birth and it was so nice to not only to have a new friend who shared the same joy, but also the same everyday challenges that come with having a baby.
Thank you Julia! It was so lovely to meet you just before I gave birth, to see how you were managing, and to get some much needed 'insider' info!
One of the main things we have in common is that we both decided not to hire a nanny for the first few months and to be a full-time mom, all while being very hands-on with our career. I especially love that you take Astor everywhere with you. You make it look so easy! What is a typical day with him? One thing I know is that you try to write all your emails at night when he is asleep. 
Not having a nanny has been both tricky and wonderful; I am now so pleased that Astor and I spent so much time together during his first few months. I returned to daily updates of my blog two days after giving birth, and when Astor was 8 days old we first ventured out on what was to become weeks of press days, industry events, and meetings during the day. I am sure he is so chilled and confident due to interacting with so many people and having so much attention. Having a baby was certainly more work than I could ever have imagined, so writing and responding to emails is very often reserved for when Astor is asleep at night, when I can work uninterrupted.
Do you have any "baby friendly" places where you can take him for lunch with friends, or shops, or anything else?
Surprisingly, the Soho House group has proven to be a great place to meet friends, both those with babies and without, as the venues are so family focused. Living so close to the Electric in Notting Hill, I often meet friends for lunch there as the staff are super accommodating and very sweet with Astor, not to mention the sofas are perfect for the baby to lay next to me with his toys! My neighbourhood is full of young families, so most places that I shopped previously, such as Joseph and Matches, are used to children and take Astor off of my hands while I indulge in the occasional well-deserved Alaia wardrobe addition.
I love your website, maternallychic.com, and the fact that you post all your pregnancy looks. From all those looks, did you have any favorites? Anything from a day-to-day look, to perhaps a pregnant red carpet ensemble. You also didn't give in to maternity clothes. What brand did you find worked best for you?
Thank you! I found the long flowing dresses– not dressed-down jersey, but the event dresses such as the yellow Vionnet and black Rick Owens featured on my site– worked incredibly well with both my style and shape. The longer dresses made me feel elegant and still very much like myself, but were also extremely comfortable. I was also pleasantly surprised to discover how flattering and comfortable my treasured Alaia dresses were; I had imagined the fabric would be too tight as my bump grew, but I wore dresses in my pre-pregnancy size and they not only looked great, but were easy to wear all day.
What silhouette would you advise mothers to wear the most (a lot of people tend to hide it with oversized clothes, whereas we both embraced it in stretch and Alaia)?
I found a mid-length dress with a tighter top section and full lower half proved to be an extremely flattering silhouette– the Alaia skater style dresses (similar styles can be found from many other designers also) were a clear favourite of mine throughout the 9 months. Longer column dresses also look wonderful on the pregnant form.
What about now? I know that you breastfed, and it's hard finding "okay" looking maternity bras. Are there any good ones you recommend?
I searched for quite some time and just felt there were no truly attractive bras, so I opted for very simple styles, such as Bodas's small collection of nursing bras. I reasoned that I would be able to rediscover my favourite lingerie brands once I was no longer breastfeeding!
I didn't know you before having the baby, but you were in such great shape. Did you work out at all throughout your pregnancy?
I truly wish I had! I was working full-time at a magazine throughout my pregnancy and was simply too tired to exercise at the end of the day and during the weekend. With my next baby, I am determined to work out gently and as often as possible with Pilates classes and swimming. It is now 6 months since Astor's birth and I still have the final remaining kilos to lose– I am sure losing the weight would not have been so tough had I worked out during those 9 months.
And now you've started working out with a private coach. How is that going?
My wonderful trainer Tim Weeks understands the life of a new parent as his son is only a month older than Astor, so he is very understanding and kindly works around my schedule. I try to see him at least once a week and then workout independently with the training techniques he has taught me. Although with all great intention, finding time to work out on my own is proving very tricky!
Every time I see you, your hair is impeccable (jealous) and your skin is so bright, without any trace of dark circles (while doing it all on your own)!
I shall have to credit Kiehl's Rice & Wheat Shampoo and conditioner, and the worthy investment of a professional hairdryer. Knowing I would have little time to visit my regular salon once my son was born, I knew I had to find the right tools to enable me to blow dry my own hair in minimal time (hence the professional hairdryer!) As far as my skin looking bright, I have ensured I sleep when my son naps for an hour mid-morning in order to catch up on lost hours! The extra sleep and using the incredible Dr. Perricone's products on my skin have saved me from looking too tired from the broken sleep during the night.
Do you find time for pampering in or outside your home?
I have to make time! Running from meetings with fashion PRs to editors, I have to ensure that my hands are manicured and my hair is cut/coloured fairly regularly. These appointments I schedule for Saturday mornings when my son can be at home with my boyfriend and are often followed by a much-needed massage!
Finally, do you have any other tips– to do with style or beauty, or busy mommy tips you would like to share? Anything that could inspire or help other moms or future moms?
I could not recommend sleeping mid-morning when your baby sleeps highly enough; no emails, meetings or brunches are more important than your sanity (which can be questionable after months of just a few hours of sleep a night!) You may not want to, but always wash your hair– nothing will make you feel more run down and unattractive than dirty, lifeless hair. Organize a chic capsule wardrobe, so when you need to decide on a look in under 3 minutes, all items will work together – black jeans, mid-blue jeans, cashmere sweaters in navy, black, and grey, two fitted jackets, leather leggings, etc. And unlimited pairs of elegant flats!
Thank you so much Pippa! We're so excited to finally get to visit your newest endeavour, The Wedding Editor!

Photos by Simon Harris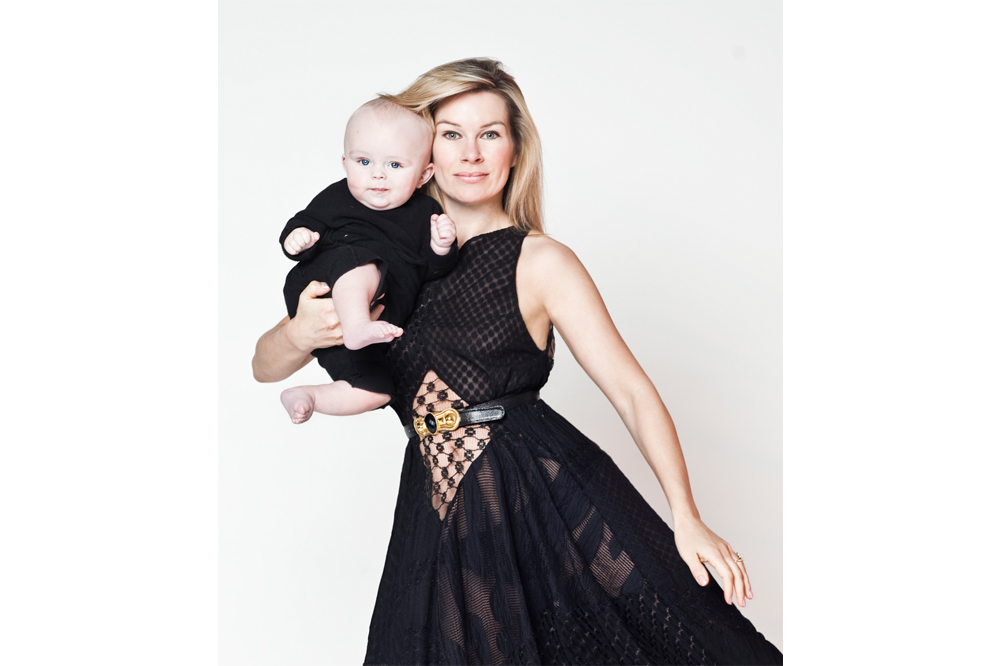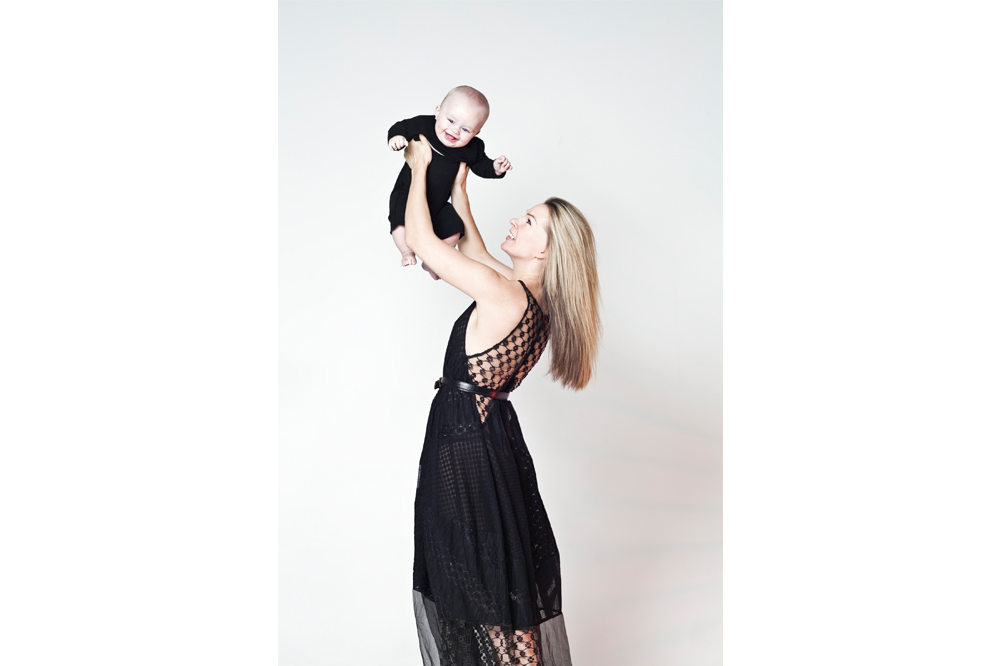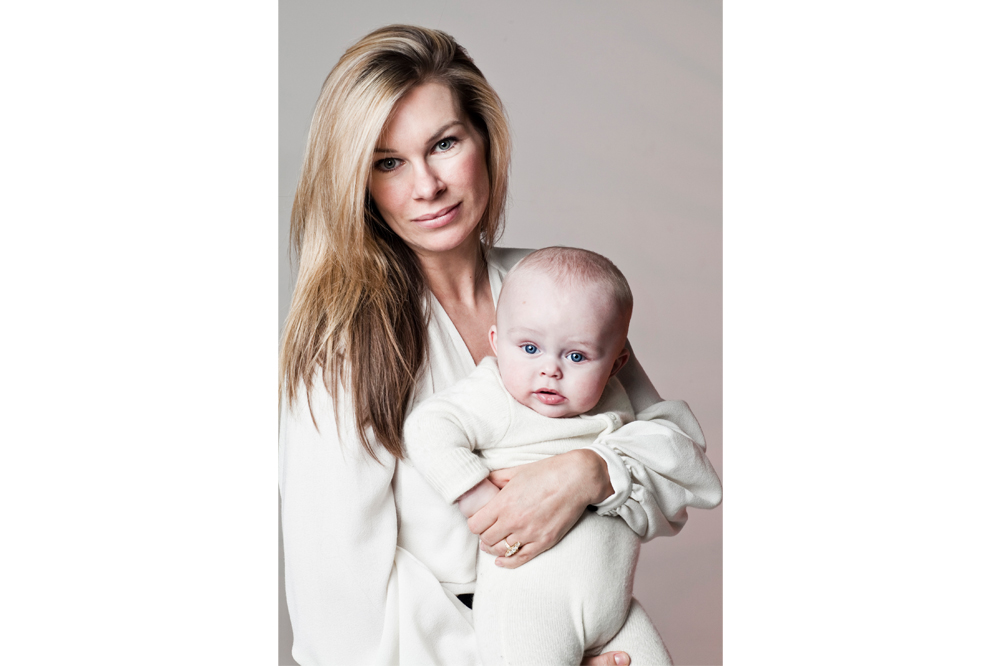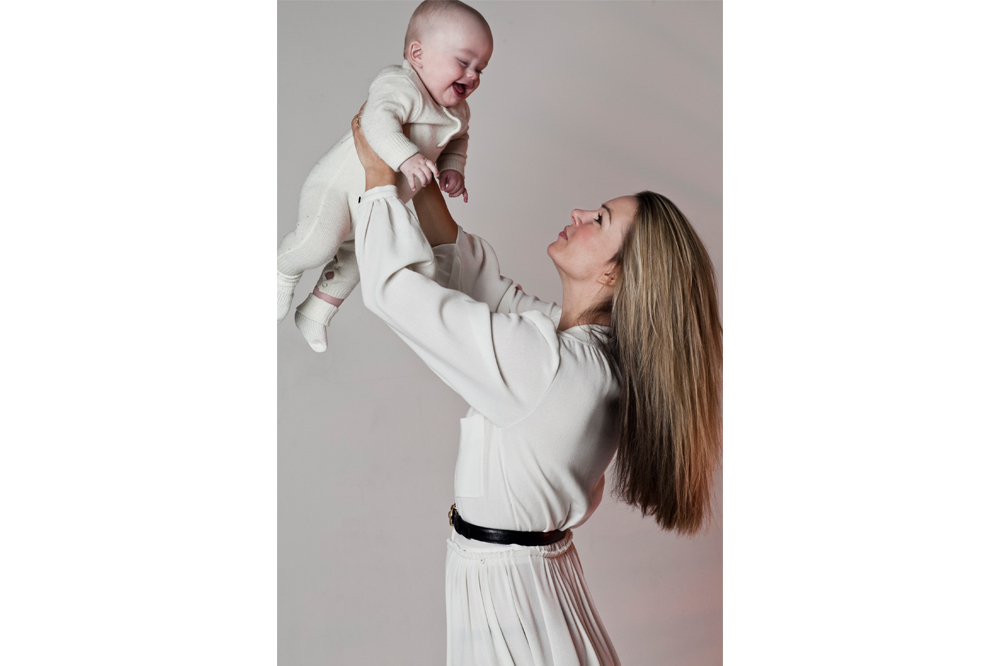 x
Subscribe
Receive all things Romy & The Bunnies direct to your inbox. Don't worry – you information is secret safe with us!