Jenny how old are your two sons? 
Miller just turned 8, and Walker turned 11 on July 21st but he's been saying "11" when asked for the past month, so I now think he is 12.
You are a very hands-on mom, a loving wife, and Head of Design all at the same time. Can you tell us what a typical day is like for you? How do you balance family time and your work?
Imperfectly.  If I'm at work, I wish I had more time there and when I'm with the boys I wish I had more time with them.  I'm very lucky to have an amazing husband who takes such good care of them, ferrying them to soccer games and double-checking homework.
What was your day to day pregnancy look? Did you give into maternity clothing at all?
Both pregnancies were mostly in the summer and I was lucky enough to find some seamless white men's undershirts at a stuffy men's store in Florence and I wore those, along with a black Miguel Adrover tank, with jeans that I cut off the waistband and attached elastic to.  And when I became too large for that I pinned a pillow to the front of my manikin at home and stitched together silk shifts.  I think I just kept getting larger and larger and never thought to stop eating so I went through several stages of dressing.  Big, bigger and biggest!
What are your top picks for children's wear? 
I do love Crewcuts and my kids are often roped into testing so they wear a lot of that. Trico Field has been a consistent favorite for all ages, from baby to now.  They have such a sweet sense of humour and it's not at all stuffy.  I also bought a lot at Flora and Henri when they were younger, and A.P.C. which unfortunately doesn't offer kids anymore.
During your pregnancies, did you have any favorite products to use on the face and body?
Wise Ways Herbal Belly Balm.  I think it protected me from stretch marks and now I use it on my feet. I find the smell still comforting!
Can you describe the Crewcuts aesthetic? 
Hmmm, I'm often trying to answer that and I'm not sure I have a succinct answer.  We like whimsical, unfussy, cool clothes that both moms and kids will want.  I think it's rooted in the classics and icons but we do love a twist! And we do love a good pop of color!
Where do you draw inspiration from?
Never from any one place or one era.  Our collections tend to be an amalgam of a time in history, a trip to a museum or a place, and whatever our children are interested in at the moment.  I'm a design magpie and end up mixing bits and pieces from lots of different sources.
What are some of your favorite pieces from the current collection?
I will always love our girls Selima heart glasses – I wish they came in my size!  And our giant stone bug necklace on a neon athletic cord. I also love anything in our "heart stack" print – it's so graphic and sweet at the same time. For boys I've been having fun dressing them up in jackets and ties, which they will only do for very short periods of time and when they can pretend they are talk show hosts. (I'm not sure why talk show hosts are appealing to them!) I can't wait for our Japanese chambray suit to come out, which will be in October.  And the boys color-blocked striped tees, with a slim Bowery chino or slim dark denim – so chic!
As a mom, where are your go-to spots in Brooklyn? Where do you go for some well deserved "me-time"?
Nothing fancy – Iris Nails on Smith Street for a foot massage, which I live for.  My General Practitioner told me that was the best thing I did for health and I needed no further encouragement!  That and chocolate croissants from Bien Cuit and I'm instantly de-stressed!
What activities do you enjoy doing with your sons?
I love picking up on their enthusiasms. Whatever they are most excited about becomes contagious. I've done things I never thought I would because they were dying to.  Going to professional soccer games has been a blast.  We saw Real Madrid play AC Milan at Yankee Stadium last year and I never thought I would get so caught up in it!
Can you share some travel essentials for making trips as smooth as possible when traveling with kids?
The best thing I did to facilitate travel was buy them their own suitcases – grown up, real suitcases that they can use when they are older (as long as they still like bright colors!).  I got them each a small Hideo Wakamatsu "Jelly Bean" in bright yellow and bright green that has 4-way wheels so they can manage it easily.  They are in charge of their own luggage so it's one less thing for me to worry about and they just think it's so much fun! This morning was actually the first time they really packed their own suitcases for a summer trip with minimal tips from me – a milestone, since they love travel and I'm ready to stop packing everyone's stuff!
Photography by Paul Maffi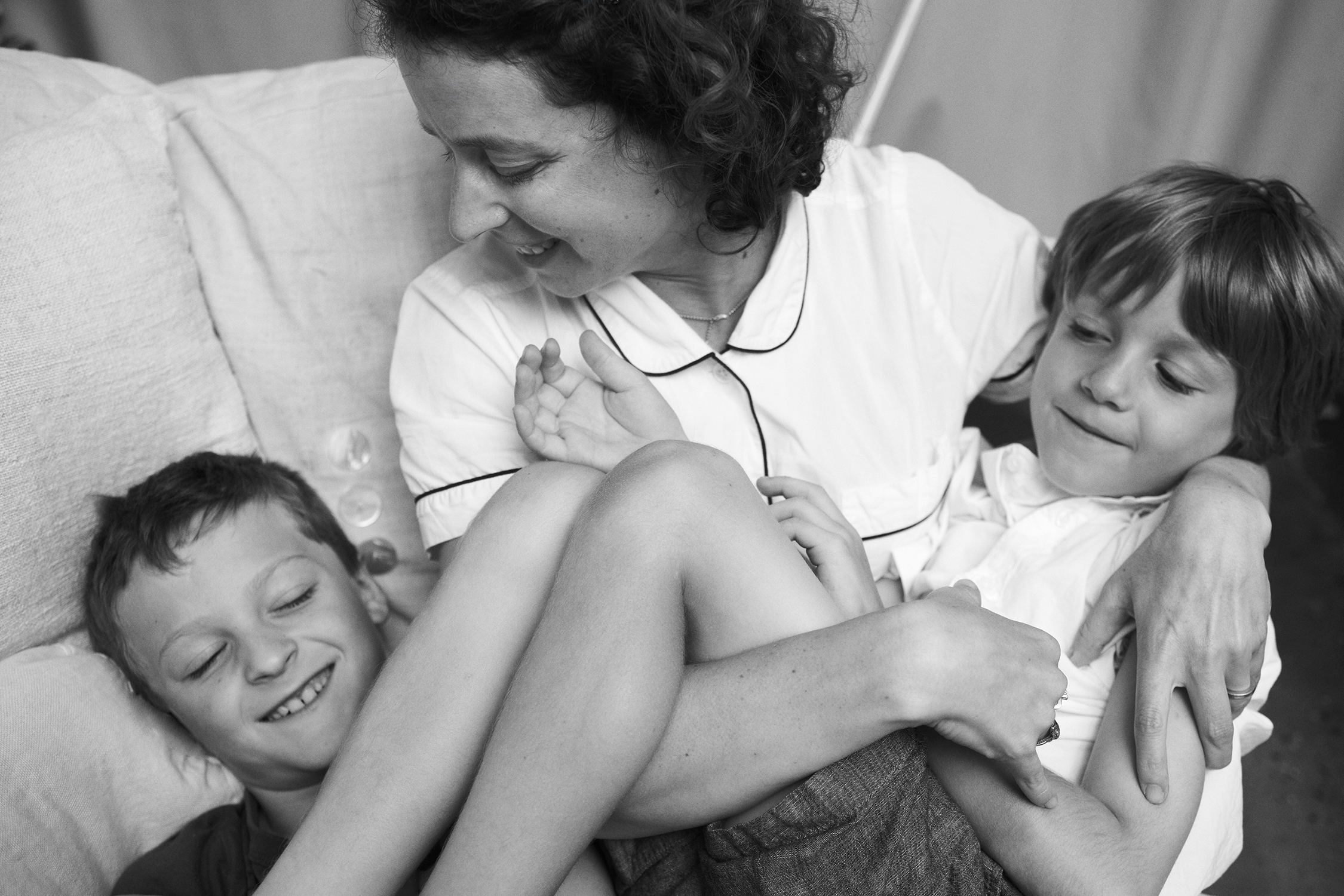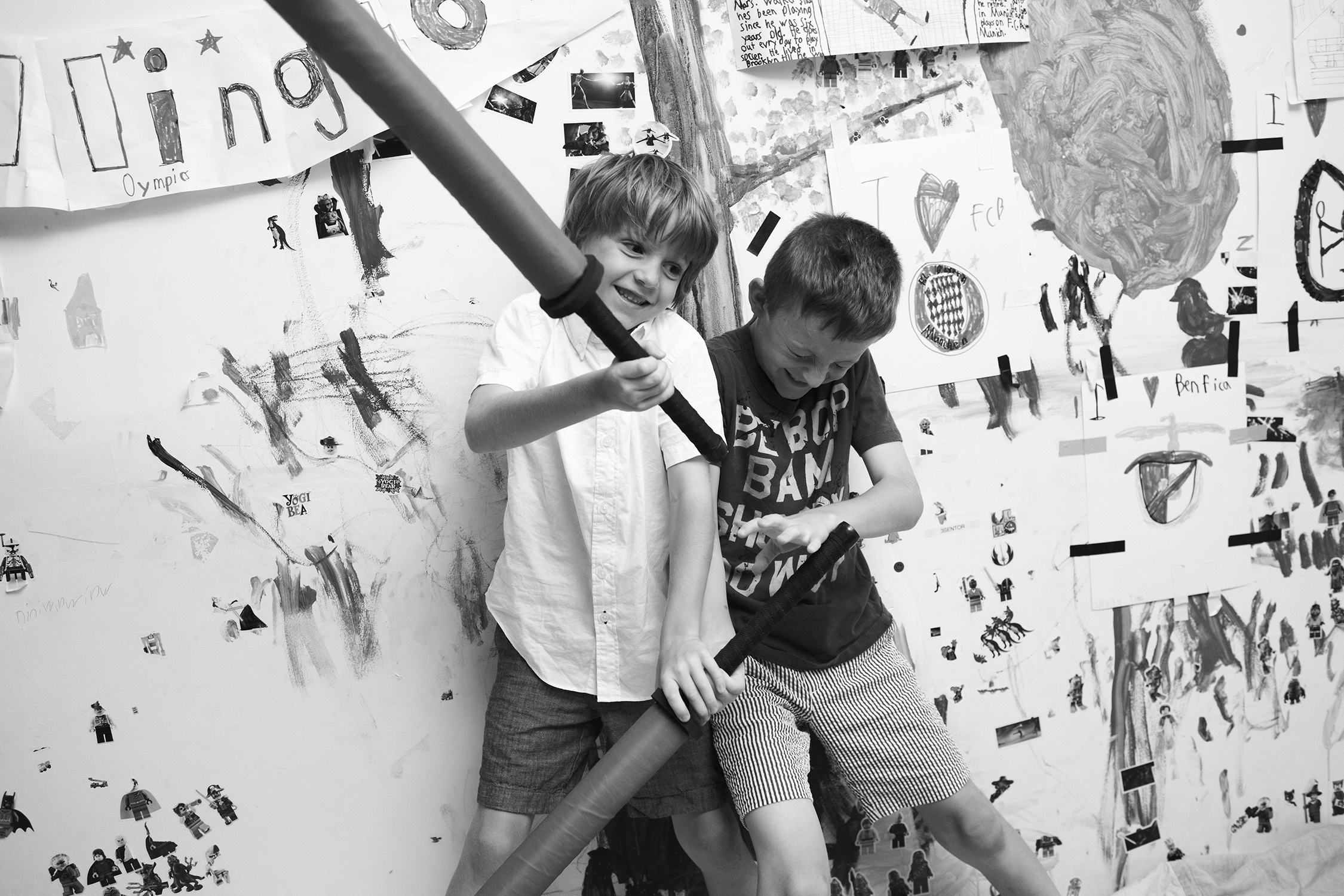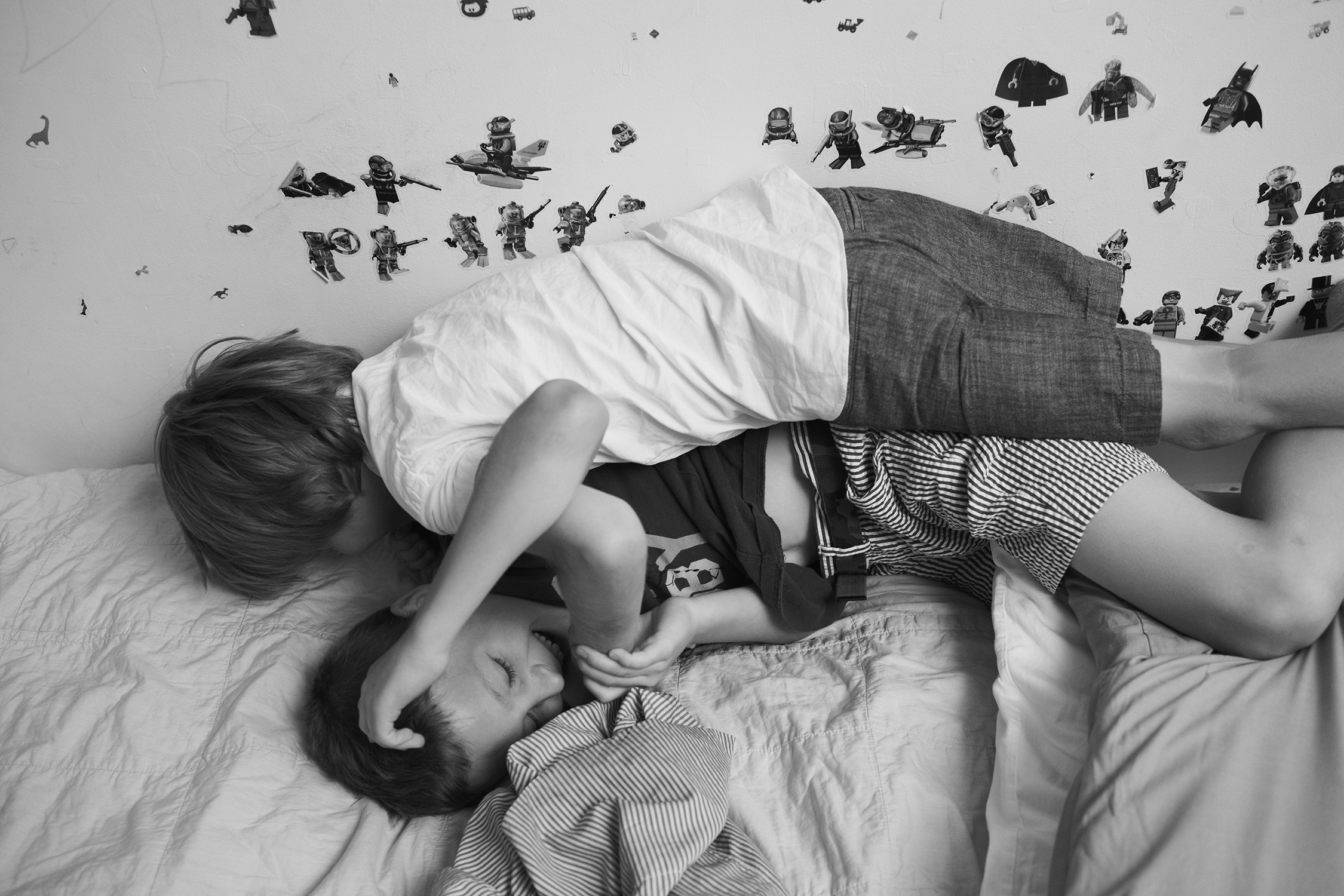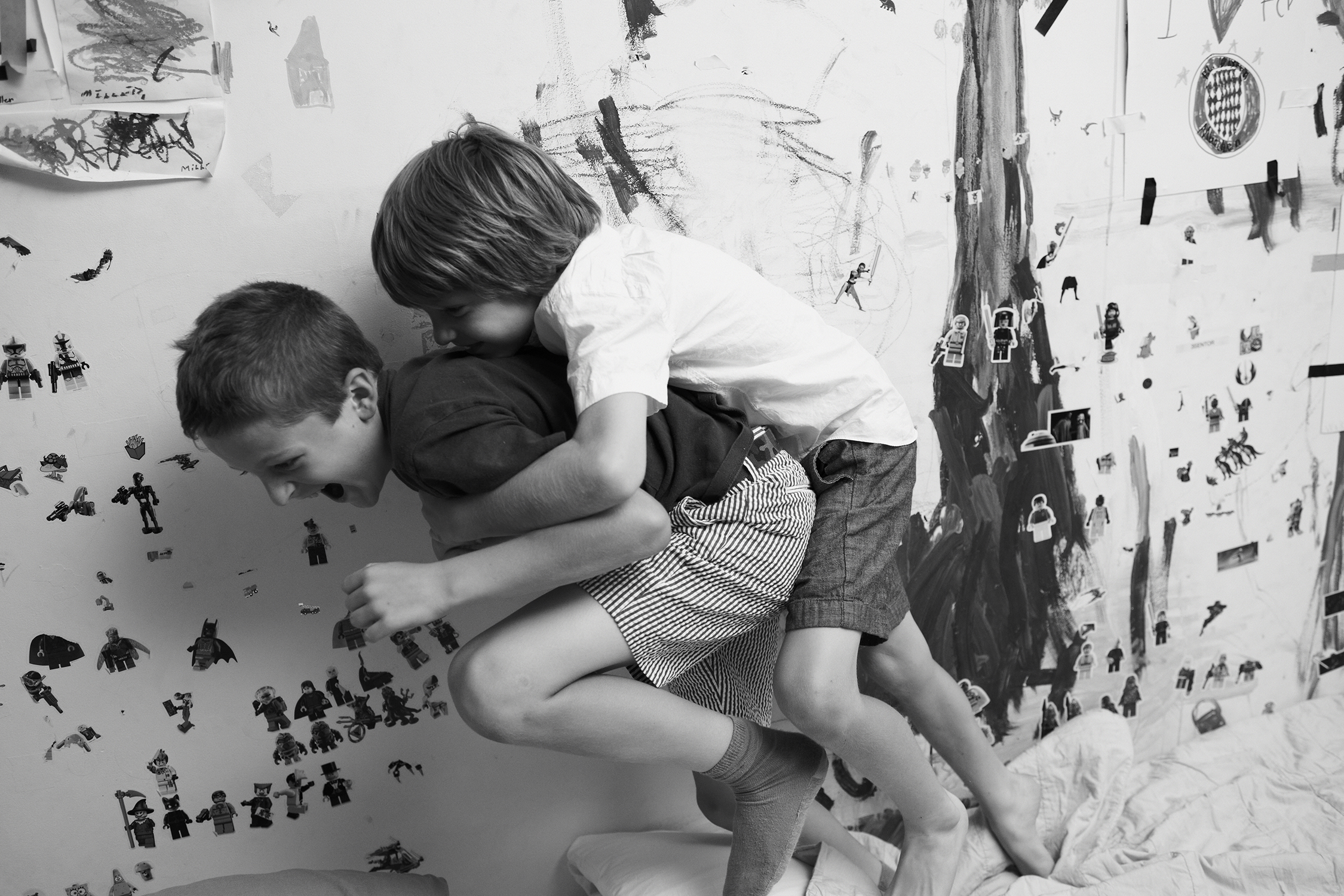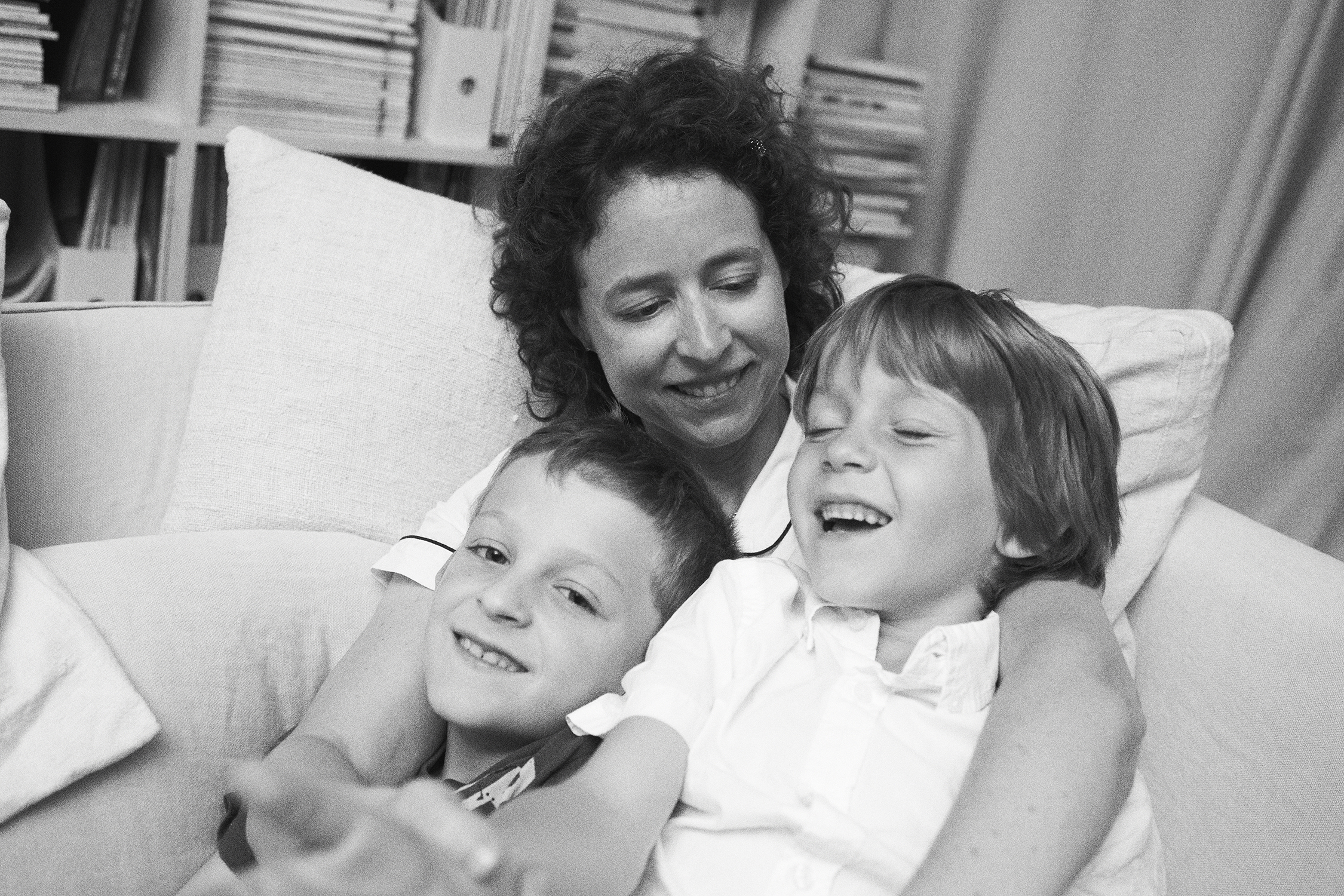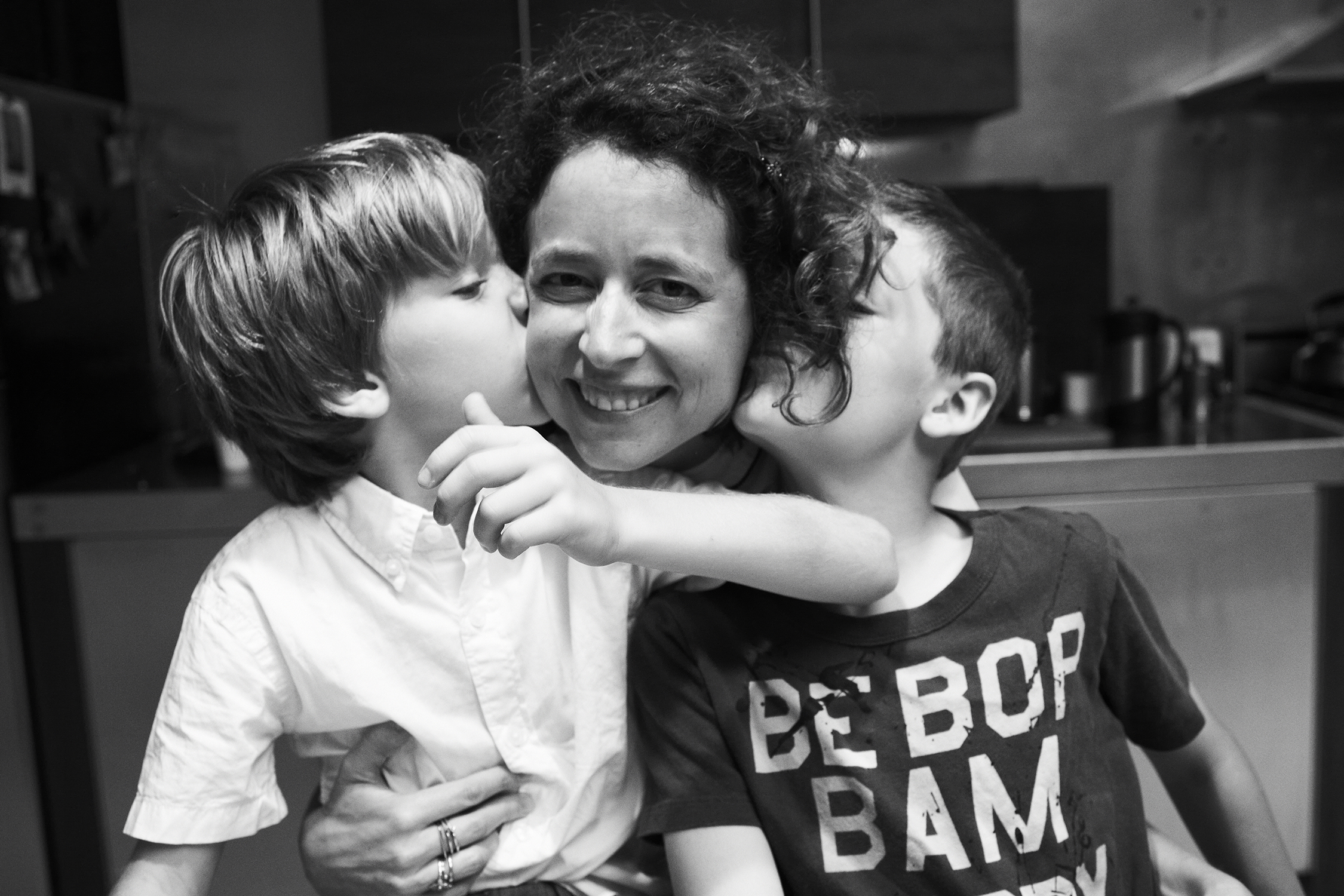 x
Subscribe
Receive all things Romy & The Bunnies direct to your inbox. Don't worry – you information is secret safe with us!