Marina, can you tell us about your day to day looks during your pregnancy? 
I think my wardrobe while pregnant with Blaise could be best described as boho, warrior, Tibetan, and gipsy, with a touch of Frida Kahlo and gaucho chic! I wore a lot of Isabel Marant gauzy dresses and a very comfortable salopette in cream. I also loved wearing knitwear when I was pregarootz – soft and gentle fabric – so you can imagine my collection of Alexander Wang sweatpants came in handy.
I was at my largest during the summer and I really needed breathable fabric during those hot months. Think Moroccan pinstriped pants and linen sleeveless tops from Timbuktu in the East Village.
And at that time, were there any brands or silhouettes that you felt complemented your body the most?
I think silk Equipment blouses worked well for me, as did my boho ethnic looks. Every once in a while I would do a tight tank dress which made me feel so sexy, and my silk Tucker pieces. Tucker is really great for pre and post baby. I wore Tucker throughout my whole pregnancy, that and my customized Madewell jeans. I had elastic sewn down the sides of the seams. It's a neat little trick and you can resew them after the baby is born. I wore Current/Elliot Jeans because they are low waisted and, as Blaise grew larger, I still felt like I was wearing normal and comfortable clothes. Paired with an Equipment blouse it was a very easy uniform. I bought my Equipment blouses in a size medium or large. I also wore a lot of my husband's shirts.
From Equipment blouses to Tucker silk pieces, you were clearly very playful when it came to pregnancy wear! Did you make any new discoveries, maybe a clothing brand or a store, during those months?
Yes! In fact I recently discovered the most incredible store called Eskandar in the East Village, which I highly recommend as a perfectly chic label for pregnancy (kind of like Rick Owens meets Dries Van Noten). They have fantastic knitwear and cotton tunics, perfectly layered tops, and comfortable pants in greys, blacks and whites. A gem of a store and its all made in the UK. I also wore and began styling for a fantastic company called Hatch which makes clothes for pre and post baby. Hatch is made in New York and a percentage of the sales goes towards Christy Turlington's charity, Every Mother Counts.
Now, two things that a lot of pregnant mommies struggle with: lingerie and swim wear. How can we look our best when it comes to these?
It can be really hard to find bras and bathing suits for a pregnant bod. My tips? Eres in large sizes and Boob Design, from Caribou Baby in Greenpoint. Oh, and J. Crew bathing suits. They have small backs but larger cup sizes in very cute styles. Go to Barney's and speak with the Nepalese saleslady who sells lingerie. She is so helpful with getting good, sexy bras. It's important to feel sexy while pregnant!
What about shoes and accessories? What did you wear the most?
I wore heels, sandals, espadrilles, and even more heels! I made sure I would alternate a lot and if I could wear insoles in my shoes, I would. Givenchy heels are also very comfortable. But whenever I wasn't in heels, I wore my Alexander Wang flats. I was so nervous my foot size would change and I would have to get rid of my shoes! Luckily that didn't happen to me, but I have been told that that is one of the perks of pregnancy.
For accessories, I wore a lot of big necklaces and hoop earrings. I bought myself an early present (my beloved Hermes watch) which I still wear everyday. My hair was still long and healthy so I would braid it (like Frida), or secure in a tight chignon with my giant porcupine quill through the bun.  Being pregnant is not about letting yourself go… au contraire! I felt so feminine and loved my belly. I just felt really powerful and connected with my body as it transformed– I mean, I gained around 50 pounds!
Yet you still have one of the fittest bodies I have ever seen! How did you stay fit and healthy throughout your pregnancy?
I highly recommend Prenatal Pilates with Nancy in the East Village. It helps you stay in shape and feel great. She is a pro and works with a lot of mothers. I also did Prenatal Acupuncture to help with the nausea. We worked with a Doula, Grace MacNair, to help with the birth (which was longer than I expected, but still so beautiful).
I swam everyday for the last 2 months of my pregnancy. That was another way of staying fit, but more importantly it helped Blaise flip to the right side and stay in position. I also ate pineapples, avocados and drank a glass of red wine twice a week towards my last trimester.
Last but not least, I worked with Alexa Beckham, my lactation consultant, who encapsulated my placenta. I drank two smoothies of my placenta and the rest was turned into pills. The energy I felt was like none other. I felt revived. That's a bit hippie and not everyone agrees with drinking your own placenta, but I figured why not try it ? It didn't hurt me at all and I felt great after drinking it!
For beauty products, can you give us a run down of your daily beauty routine?
Gladly! Let's start off with the face cleanser. I used Cetaphil and bought a Clarisonic Pro when I was 2 months pregnant. They really helped with the sudden break outs I experienced during the third month. That was my guilty pleasure– my "me time". As a face moisturizer, I used a mix of 12 oils that my mother-in-law made for me. It's like Olio Lusso, but even better. I love that she makes them in her house. She's 72 but looks like she is 50! I also love Bee Yummy Skin Food, which I got at the health food store in the East Village called Live Live.
To help with the stretch marks, I used Mustela products. The smell is really calming and it kept my skin very soft. I also used Bee Yummy which is incredible. It's been said to help eliminate eczema as well.
And did you have any favorite make-up products?
Definitely. I highly recommend Tarte vegan or organic mascara.  I applied the mascara at the tips of my lashes but never at the roots. I was scared this could harm the baby. You see, I was very paranoid about products. Apparently everything was bad for you. I started reading Belly Beautiful and had to stop because it scared me so much. I even stopped using perfume, but I did use oils. Coqui Coqui has the most wonderful oils and perfumes!
For concealers and foundation, I used Calvin Klein. I especially love the CK One Lipgloss.
Can you tell us about the massages that you mentioned helped you throughout your pregnancy?
Once a week I got leg messages to help with blood circulation and to reduce the swelling. Soho Sanctuary was my favorite place to go to. It's one of the few that offers prenatal massages in the city. It's actually thanks to them that I got Blaise out when I felt that it was time. I tell everyone the story about that.
Oh, do tell!
When I was about 39 weeks and so over being pregnant (I just really wanted to meet Blaise already!), I booked an appointment with Ere at Soho Sanctuary. She is Chinese and does acupressure treatments. I told her I needed to have Blaise out and she asked me if I was sure. Of course I said yes. So she worked on me for 2 hours and when she was done, she announced that Blaise would be born in 2 days. The next afternoon I went into labor at a children's park in Williamsburg. True enough, Blaise was born the day after, following my 30-hour natural labor.
Now that is a story no mother will ever forget. Thank you Marina!
All photos Sebastian Kim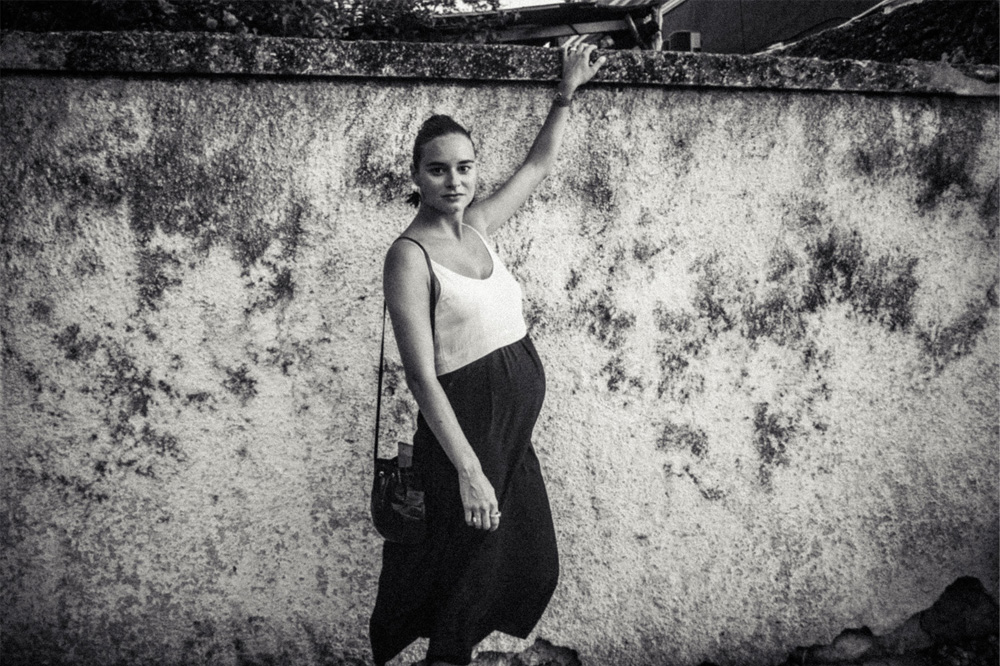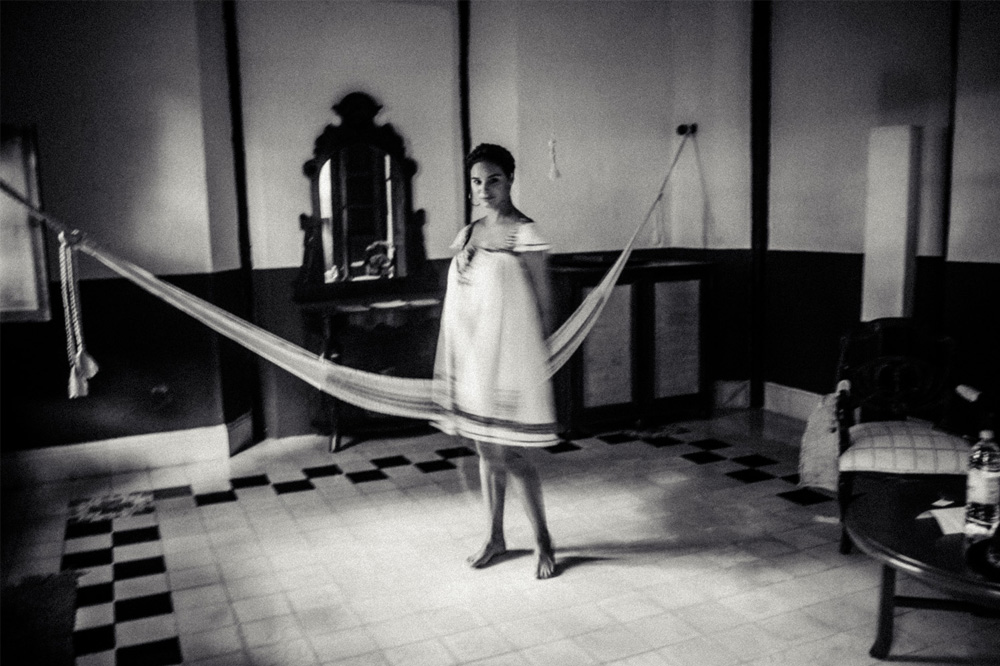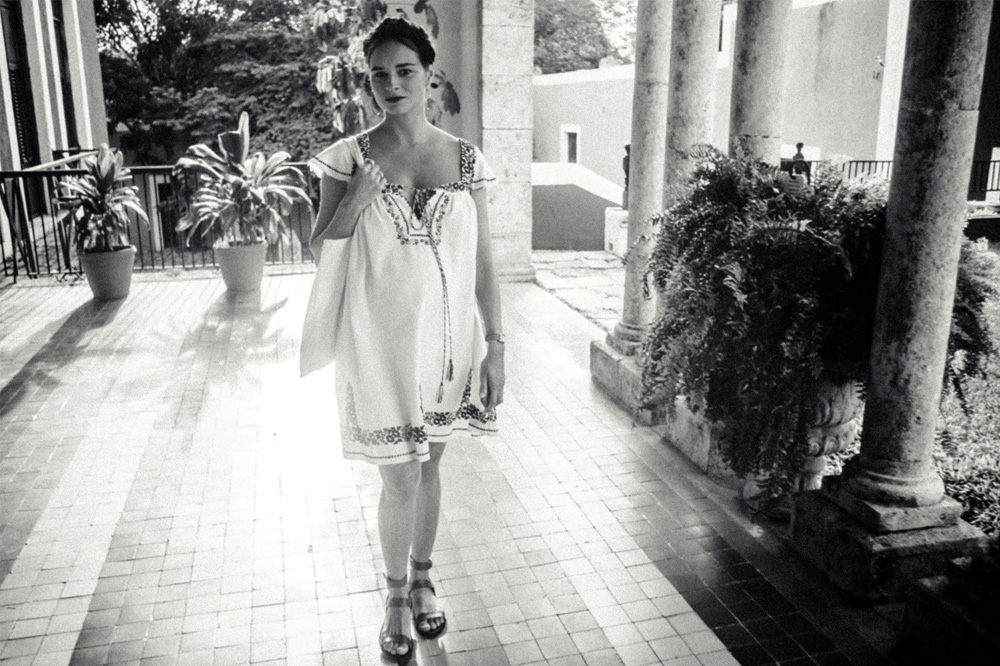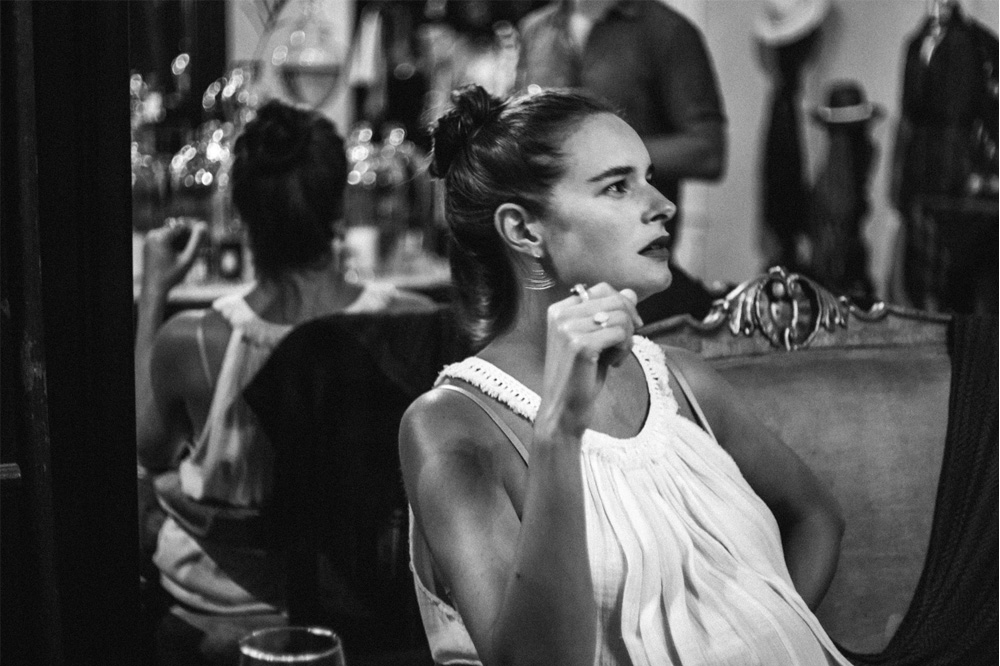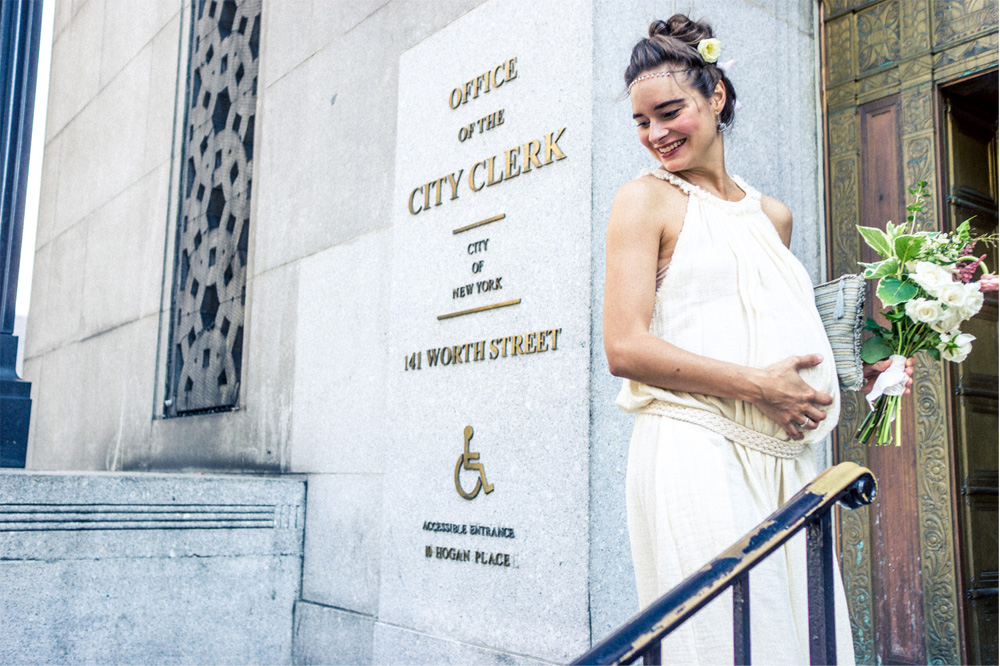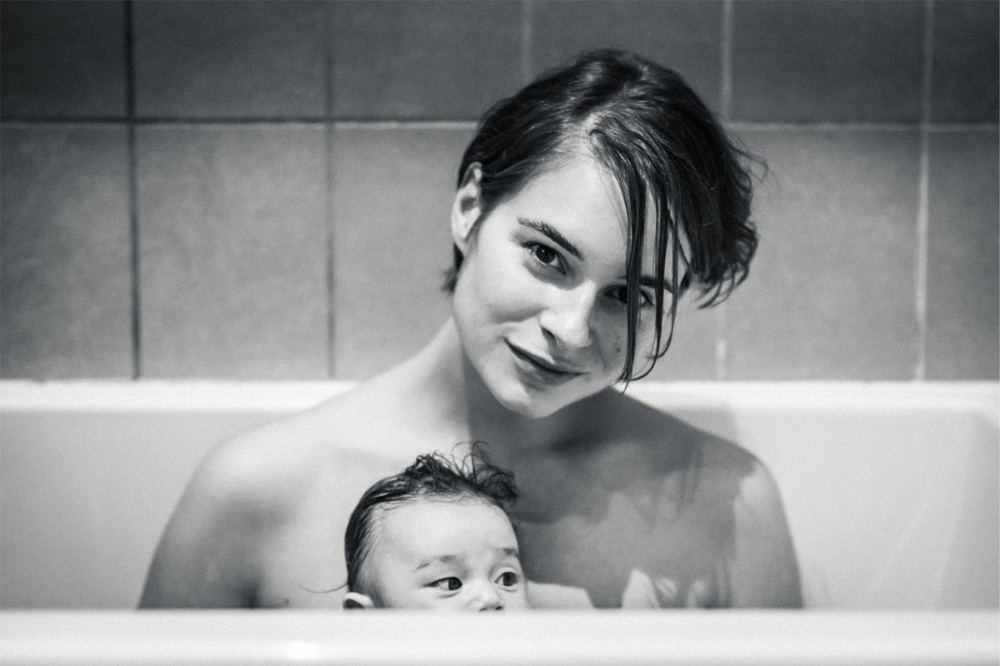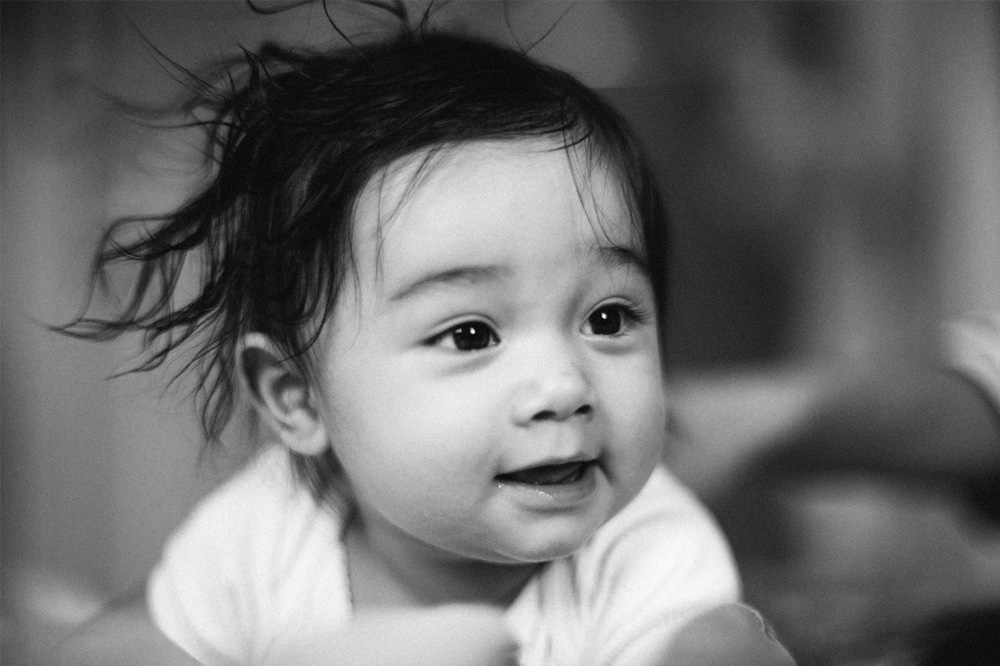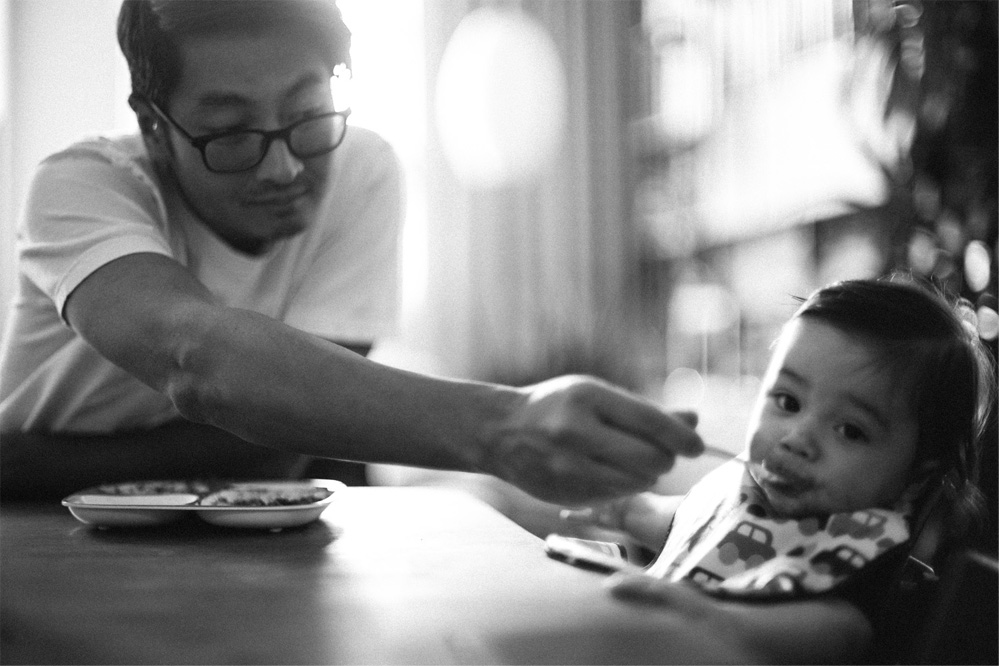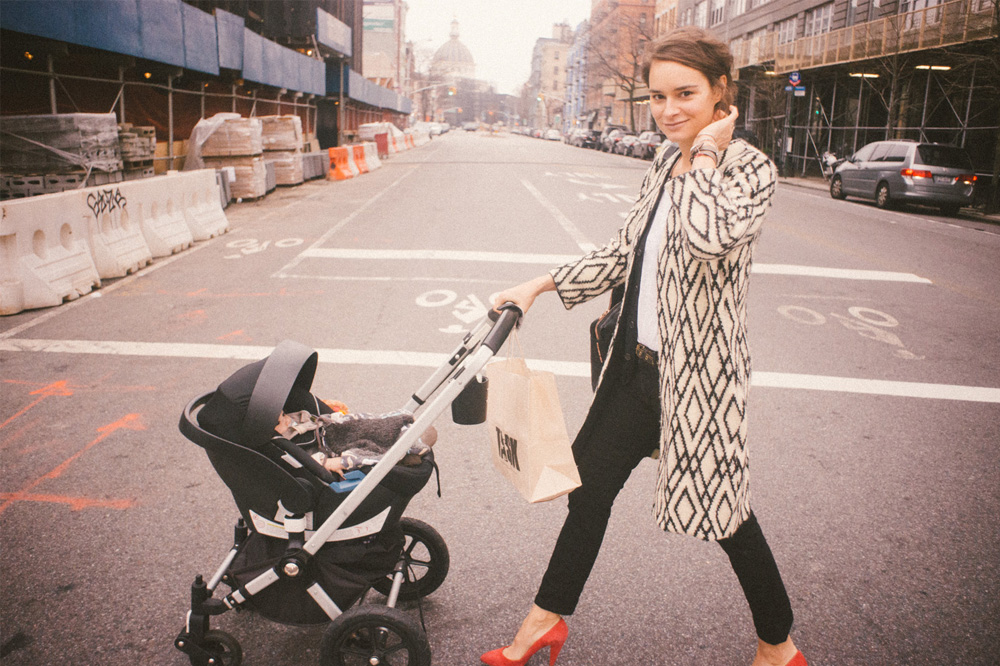 x
Subscribe
Receive all things Romy & The Bunnies direct to your inbox. Don't worry – you information is secret safe with us!