You're a father of five, head of Creative Development at Bobbi Brown, as well as an artist! What does a typical morning look like for you?
Right now I am working with Smashbox Cosmetics in LA in my new roll as a roving Creative Director for Estee Lauder companies. The fam moved to Cali for the summer, so our mornings now consist of getting kids off to tennis and surf camp. The only difference between our NYC mornings and our LA mornings is that we are all barefoot. Even the newest addition–identical twin boys–are shoe free.
What are some of your favorite New York spots?
Can I do fave Cali spots? My wife found us the greatest house in Santa Barbara! I love it here. My two favorite hangouts are Super Rica–this cool little Mexican restaurant you have to line up to get in to, and I also love the 1950s pool at the Casino Club in Montecito. Both are cool if you are a family with five kids… plus their friends! Everyone into the pool!
Any advice for traveling with little ones?
Before we flew out to Cali with newborn twins I went to the drug store and bought twenty packs of ear plugs. I figured if it got really bad screaming wise, I would just hand them out. I need to find them for our flight home.
Who inspires you?
I am really inspired by people who design and make things for a living. Whether it's pictures or paintings or clothes, I love people who work with their eyes and their hands. I love the designer Giles Deacon. I love my friend, designer Lisa Marie Fernandez. There are too many to list! Basically, if you make a thing and attach your name to it then you inspire me.
What's your favorite thing about being a dad?
The best thing about being a dad of teenagers is you have in-house DJs. Steal their playlists. Kids today have the best music!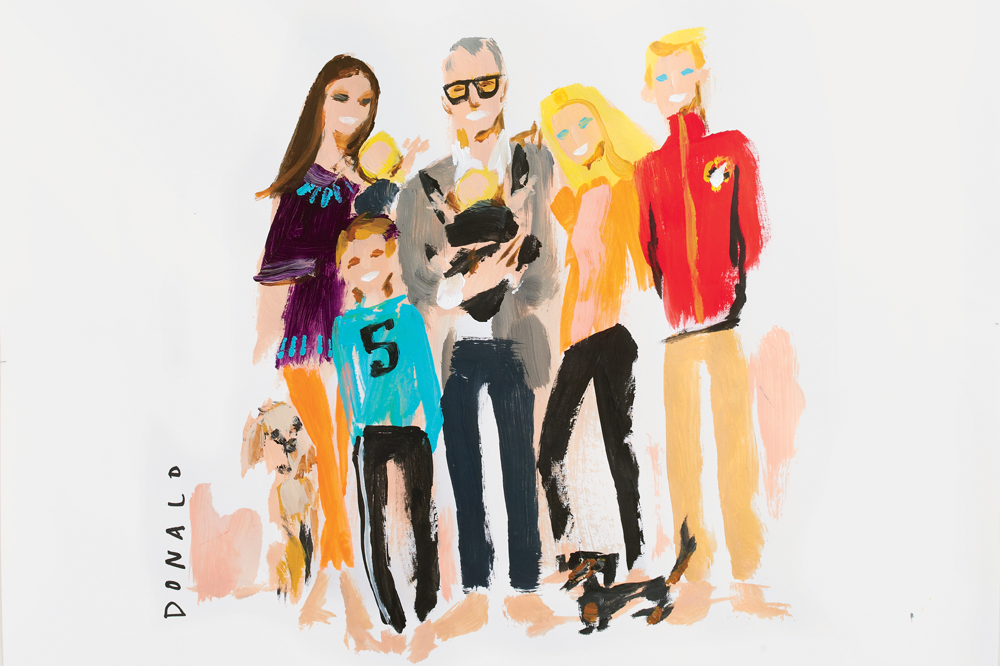 x
Subscribe
Receive all things Romy & The Bunnies direct to your inbox. Don't worry – you information is secret safe with us!