As a celebration of Bonpoint's newest flagship store, which opened last night on West Broadway in Soho, New York, we met with Christine Innamorato, the Creative Director of this classically French, yet internationally famous, children's brand.
Hi Christine, so how would you best sum up Bonpoint as a brand?
Bonpoint is a French House that embodies elegance in the universe of childhood.
From the collections to the boutiques themselves, everything at Bonpoint expresses the art of living of the House: a poetic universe, tinged with humor and magic, subtle and refined. Bonpoint's style is unique and stands out with its chic cuts, subtle colors, refined prints and a particular attention to beautiful fabrics.
It is one of the most famous brand for children and babies, what do you think makes the success of the brand?
Bonpoint has almost forty years of knowledge in creating children clothes. Since its creation, the brand has been true to its principles of quality and refinement. Being in the « air du temps » and defending a certain idea of elegance…
Since 1975, Bonpoint has stuck to this standard. Behind Bonpoint's success, there is a very dedicated team. Whether in the creative studio, the couture workshop or in the stores, we have talented professionals (designers, model makers, pattern makers, cutters…) who are all passionate about fashion and a young person's childhood.
Beside this essential know-how, Bonpoint has been able to expand its offerings to speak to the entire family: babies, girls, boys, teenagers… and even mommies! Our skincare and fragrances line, which is ultra-natural and hypoallergenic, has won women's hearts in just a few years– for themselves and also for their kids… Mommies also really like the YAM line, which was first designed for young girls who are tired of dressing in the kids section…
I grew up with Bonpoint, and the first brand that came to my mind when having a little girl was, of course, Bonpoint. How do you manage maintaining the strong essence of the brand while keeping it fresh and new and up to date?
I am extremely flattered by the wording of the question… And so will the entire Bonpoint team!
Bonpoint has always defended fashion tailored for children. When I took over the Creative Direction in 2005, my wish was to carry on working around the same values of a House so unique in its style, its poetic universe and delicacy. It was never difficult for me to adhere to the principle of fashion for children.
Every season I tell stories that are faithful to the spirit and values of the House, while still trying to surprise. Stories come and go yet are never the same: I try to bring a breath of fresh air, mixing my creative impulse to the universe of Bonpoint.
For Bonpoint Summer 2014, the collection is based on five different stories : Twiggy in a graphic and colourful vibe for a wardrobe bursting with humor, Summer Haïku urban "neo-preppy" look with its Japanese inspiration, Neo-romantic with a retro touch and nod to the 1950s, Darjeeling for a summer silhouette in a bohemian chic spirit and finally Bahia, as an invitation to travel…
Where do you find your inspiration?
Travels and discoveries are an endless source of inspiration. The mix of cuts, fabrics and colours that I try to bring to my collections are filled with the memories of my trips. I like to buy vintage pieces and antiques that I always twist and re-work. They hold an important place in my creative process. The everyday on the street, movies, or art exhibitions allows me to feel the "air du temps". This is also where I draw my inspiration and desires from.
I like to dress my daughter in a quite classic way. Is there such things as trends for childrenswear? If so what defines them?
Bonpoint's collections do not follow the trends and are certainly not built to mimic adult's fashion trends. In the creative process, I claim total stylistic independence and seek not to give in to fashion trends diktat (for adult and children!)
Of course, the "air du temps" is an important source of inspiration that nourishes my desires : you can see that in my collections!
Bonpoint is a House of tradition whose clothes and affect are passed down from mother to daughter since almost 40 years now. We are talking about a generational fashion. Every season, I tell stories which stick to Bonpoint's DNA and spirit. The iconic pieces of the House are always renewed, mixed with other fashion trends and personalized with accessories. These renewed "classics" (stripy jacket, pleated skirt, smocked dresses, etc ) are always the best sellers… However I allow myself a hint of sass: the pleated wool skirt is mixed with black patent leather Dr. Martens… The marl grey wool jersey dress with a white collar is worn with patent leather boots…
I consider Bonpoint as an indulgence and pure luxury for my daughter. Why do you think mothers are willing to spend so much when it comes to dressing their own child? I definitely spend more myself for her than for me!

I know this feeling so well!! I am the mother of a "grown-up" girl… the memories of her wearing Bonpoint clothes remains untouched!  I confess that I have preciously kept her Bonpoint outfits!
I think that priorities shift when one becomes a mother… The desire to please your children (and enjoying it!) takes over, without, of course, losing touch with reality! The key is to make sure that the quality of the product and the comfort of the children is flawless…
The new West Broadway store is so beautiful and reminds me very much of the store on the Rue Tournon in Paris. Bonpoint is expanding so much in the US, why do you think French baby and children's brand are so successful in the USA, as well as the rest of the world? How do you think they differ from other brands?
French fashion houses have always embodied elegance, quality and know-how to the world. This is true for women's fashion and for childrenswear.
Bonpoint cultivates the precision of beauty, a French art of vivre, the passion for quality, and a meticulous attention to detail and finish: it's a House with a unique know-how, which you can totally see in our clothing details!
Thank you so much Christine and congratulations again on the new store!
Photos by Ethan James Green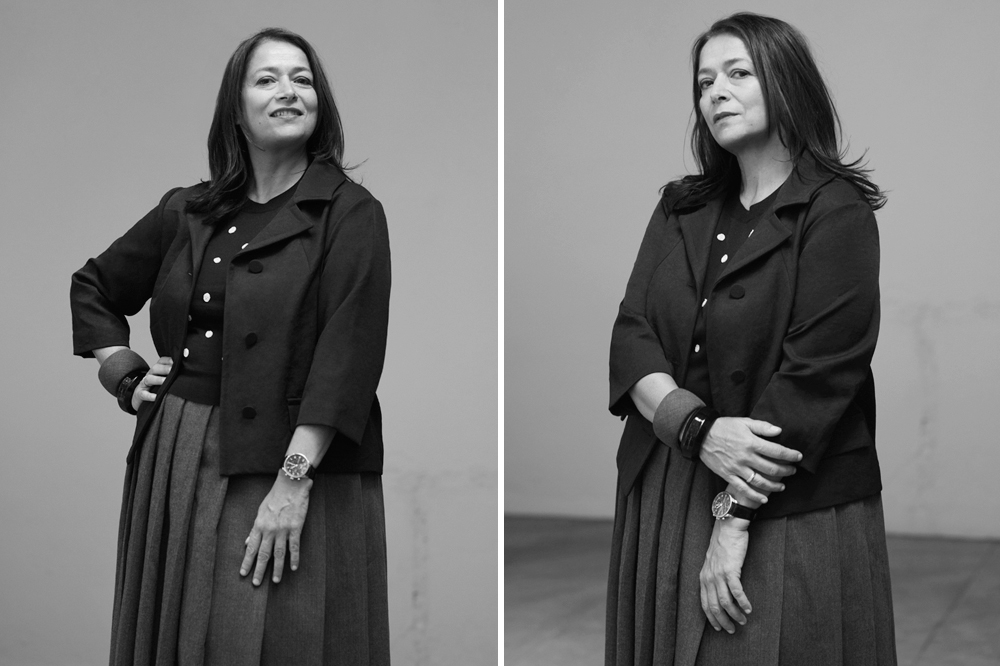 x
Subscribe
Receive all things Romy & The Bunnies direct to your inbox. Don't worry – you information is secret safe with us!