Yesterday, both Romy and I got new shoes!
As Romy is about to walk any day from now, I had to get her appropriate walking shoes. As my favorite Kid's shoe brand, Start Rite doesn't sell in the US, I had to find another brand, that was at the same time practical, and nice looking. While browsing Diapers.com (on of my favorite online shopping destinations), I came across these very cute black patent mary jane by Naturino.
Coincidentally, I got pair of very similar black patent pump, with the same bow and gold detail! L'Icona Vara by Salvatore Ferragamo. L'Icona Vara, with a 3cm heel,  is the perfect hybrid between high heels and flats. Pushing the stroller in high heels is not always the most practical, and L'Icona Vara is the perfect alternative to run my errands and walk around my baby, without giving up completely on style.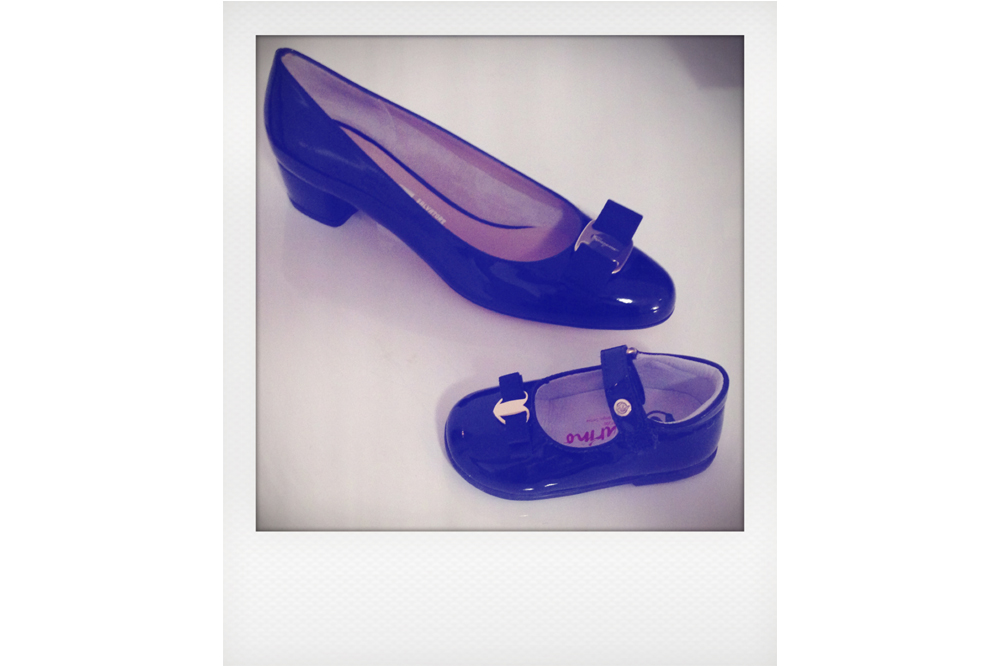 x
Subscribe
Receive all things Romy & The Bunnies direct to your inbox. Don't worry – you information is secret safe with us!