Stephanie, congratulations on the bun in the oven! I am so curious, has pregnancy changed your style in any way?
Thank you. I always wore shorts before I was pregnant, now I like dresses best. My favorite is an Isabel Marant peasant dress I have in black and white, which I wear with espadrilles. I also like T by Alexander Wang stripe stretch dresses. For shorts, I still wear the same Miu Miu bloomers and some Lemlem linen shorts with men's t-shirt cut at the neck, usually the grey from American Apparel. I also have a Rag and Bone black and tan knit dress and skirt that I love. Still all the same heels, if not lace up espadrilles for summer, Prada, Tabitha Simmons or Ann Demeulemeester wedges.
I love that your book An Extraordinary Theory of Objects is filled with your cool, favorite New York City hotspots. As a soon-to-be mum, have you made any new discoveries around town?
I love this toy store I found in the East Village called Dinosaur Hill. I found these amazing plastic toadstools from Germany for my little one. The Little Marc Jacobs store is sweet. I have an elephant Steiff rocker for the baby's room. I love the Steiff creatures as decoration. Yoya is where I used to get all my friends baby gifts, in particular these little wheelie bugs babies can ride on.
Your red tresses are always so glossy and beautifully distinctive. How do you maintain them?

I am a natural red head, but I do brighten it. My hair is super thick and now even thicker, so it's a little crazy. I like Kiehl's Tea Tree Oil Shampoo and my favorite man Marcos Diaz and Lena Ott for color.
Your baby bump is growing, but elsewhere, it doesn't seem as though you're gaining that much weight! How do you keep yourself in such good shape?

Pilates and ballet with Mary Helen at Ballet Beautiful. I also walk hills at the gym and train. I love to dance and can't really sit still.
Have you given into maternity clothing at all?
Not really. I just steal a lot of my husband's clothes.
Can you give us a run-down of your pregnancy beauty routine?
I love baths and anything Diptyque Baies or Tuberose. I use Colloidal Oatmeal or Lavender Cream from the health food store for my body and belly. There's a company called Green Babies that makes wash and bubble bath without anything synthetic.
Have you started shopping for your baby yet? Do you have any favorite children's wear brands?
Not too much, but I love Marie Chantal Angel Onesies and think he might have to be dressed like an animal until he's two. Maison Michel has an adorable hat with ears.
What do you look forward to most about being a mum?
I am so excited to love him and be curious about the world together.
Photography by Kava Gorna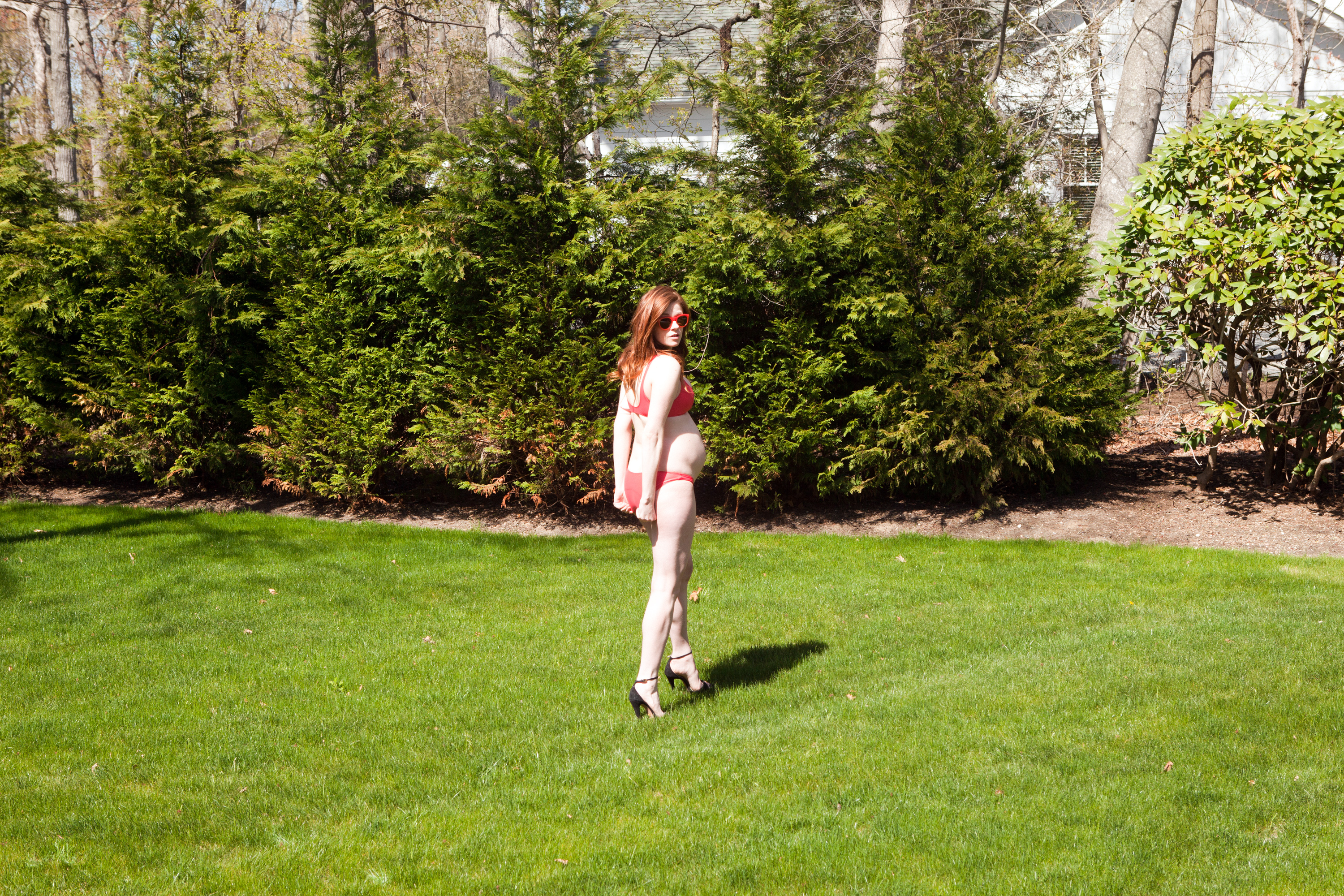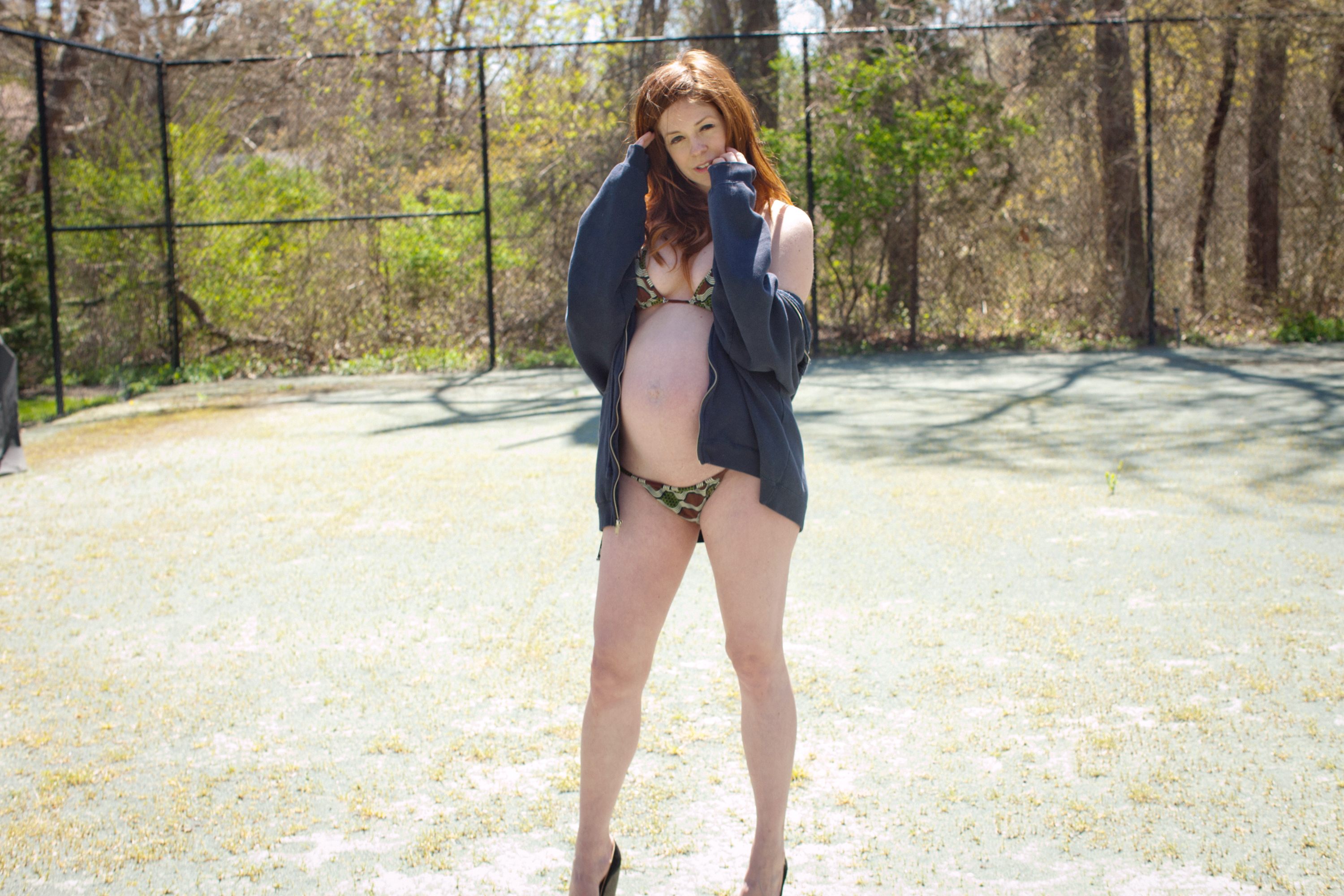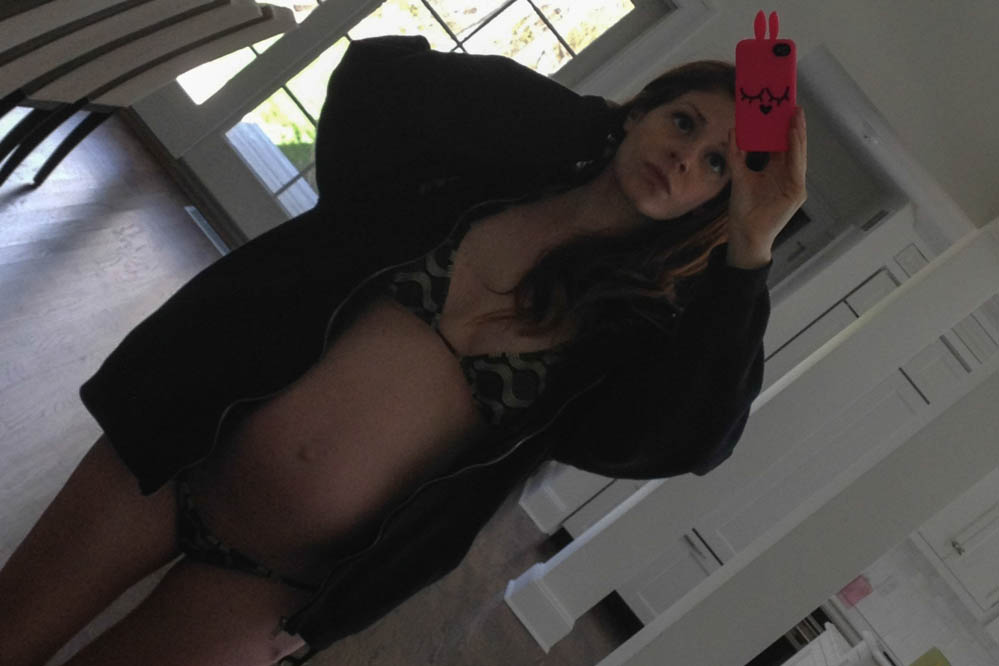 x
Subscribe
Receive all things Romy & The Bunnies direct to your inbox. Don't worry – you information is secret safe with us!