Summer is in full swing. And while we all love some fun in the sun (the park! the ocean! the pool!), sunburn for our little ones and sun spots for us mamas is no fun. Unfortunately, many drugstore sunscreens have harsh chemicals that can affect our children's' sensitive skin, but luckily there are several newer natural brands on the market that are just as effective but not as harsh. Keeping skin safe from the sun no longer has to involve smelly and unnatural lotions with the use of our top picks!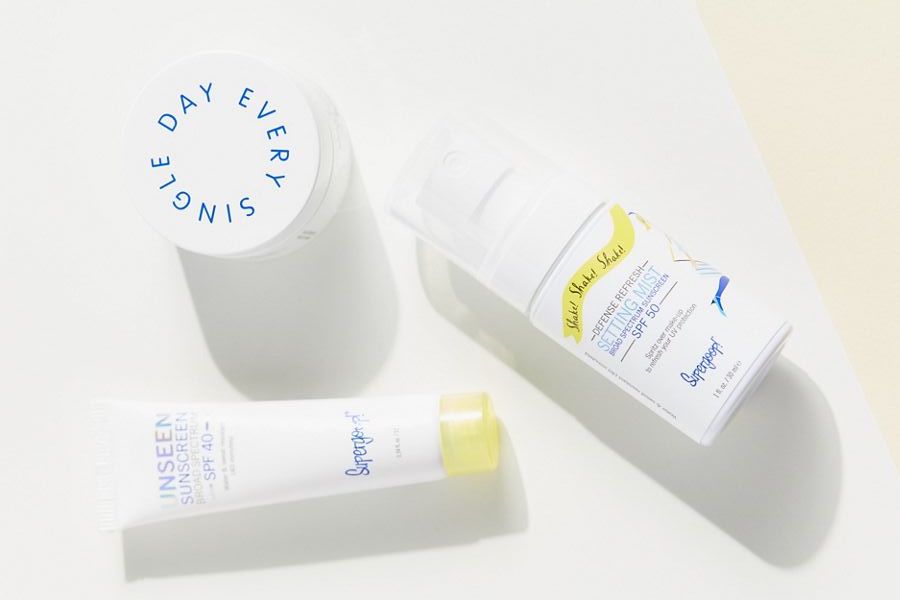 Supergoop! is a brand completely dedicated to suncare, and it is leading the way in terms of technology. Their products are cruelty and gluten free and do not include parabens, oxybenzone or synthetic fragrances which can be harmful to skin. The company seeks to find easy ways to incorporate sun protection into everyday life, creating easy products such as their new 'Sunscreen Mousse" and "Sunscreen Oil."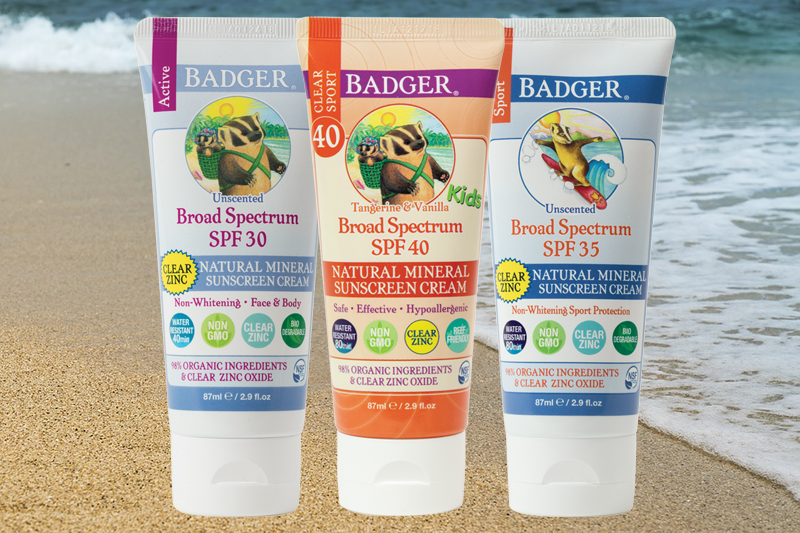 Badger Sunscreen is a well established and respected all natural and organic brand of suncare. It offers full broad spectrum protection, using the mineral zinc oxide as the only active ingredient, using a base of plant oils, aloe and beeswax to provide valuable anti-oxidants to moisturize your skin.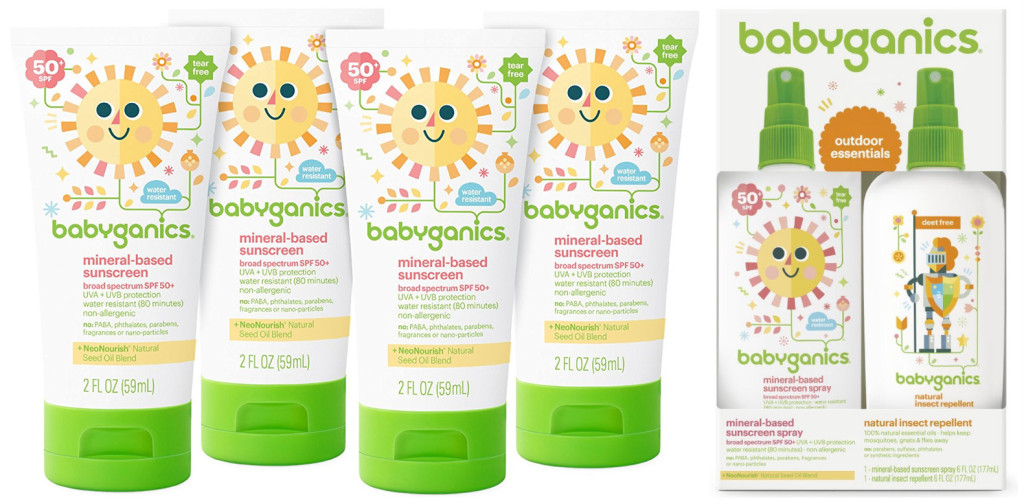 Babyganics' mineral based SPF formulas provide broad spectrum protection in a cute cheerful bottle that is perfect for your baby's skin. I has a 100% natural NeoNourish Seed Oil Blend, and is naturally gentle on skin are tear free. Its great price point make it a first choice for moms.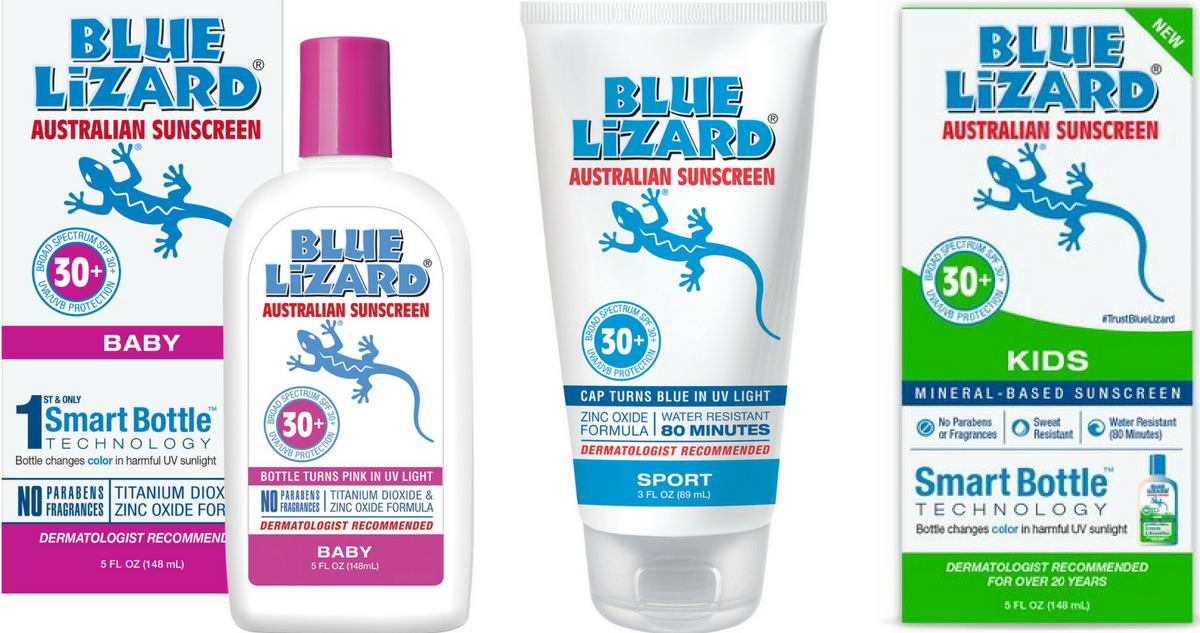 Australia's Blue Lizard Sunscreen is a favorite among families. It only uses natural mineral barriers, Zinc Oxide and Titanium Dioxide as active ingredients, with no potentially irritating ingredients. It also has created this 'magic' formula that changes color in the presence of harmful UV rays! Australia has the highest standards for sunscreen in the world, so you know that your children are in safe hands.
x
Subscribe
Receive all things Romy & The Bunnies direct to your inbox. Don't worry – you information is secret safe with us!