When you think of "super-foods" you probably envision fruits such as blueberries, pomegranate, açaí berries or dragon fruit, but you'd be overlooking the one fruit you most likely already have in your fridge: the green apple. In fact, you might have started your day by adding this staple to your morning green juice or packed one in your tote for an afternoon snack. Long recognized as one of the healthiest fruits, the internal benefits of apples are widely known and documented, but how effective are apples when applied directly to your skin? Full of skin-friendly nutrients, green apples are rich in vitamins A, B and C, as well as copper. Vitamin C helps restore the collagen content, which provides elasticity to the skin's outer layer and helps prevent wrinkles. Meanwhile, the copper content helps maintain the production of melanin, which helps to protect it from the sun's harmful ultraviolet rays. Vitamin A helps repair damaged skin tissues and facilitate the growth of new cells. So, now that we know what a potent anti-ageing ally green apples are, here are a few recipes you can use to get glowing, smoother skin.
For Oily Skin
In a bowl, add one tablespoon of freshly grated apple, one teaspoon of yogurt (or coconut cream as a non-dairy
alternative) and one teaspoon of freshly squeezed lemon juice. The lactic acid in the yogurt acts as a
moisturizer and brightener and also helps absorb the skin's excess oil. Apply the mixture to your face and let
absorb for 15 minutes. Rinse with lukewarm water and gently pat dry. You can also use a mixture of mashed
apple, honey, a pinch of cinnamon and a touch of lemon as a great remedy for oily skin.
For Sensitive Skin
Boil a small apple for 10 minutes or until it becomes tender. Carefully remove the apple from the water, and
when it's cool enough to touch, peel off the skin then gently mash the flesh with the fork in a bowl. Add one
teaspoon of ripe banana and one teaspoon of pure coconut cream. Mix all of the ingredients to form a smooth
paste, apply to your face and let absorb for 20 minutes. Rinse with lukewarm water and gently pat dry.
For Dry to Normal Skin / Acne Spot Treatment
The apple and honey combination is the simplest and most popular face mask. In a small bowl, add one
teaspoon of grated apple and ½ teaspoon of honey. Mix well to form a paste and apply to your face. Allow it to
absorb for 15 minutes then rinse with lukewarm water and pat dry to reveal smoother skin. When using as an
acne treatment, apply the mixture directly to the affected area and leave on for 20 minutes before rinsing off.
Polish
In a small bowl, mix one tablespoon pureed apples, one teaspoon of honey and one tablespoon wheat germ.
The wheat germ serves as a gentle exfoliating agent that removes layers of dead skin, revealing dewy, supple
skin. Apply the mixture to your face for 20 minutes and rinse with lukewarm water.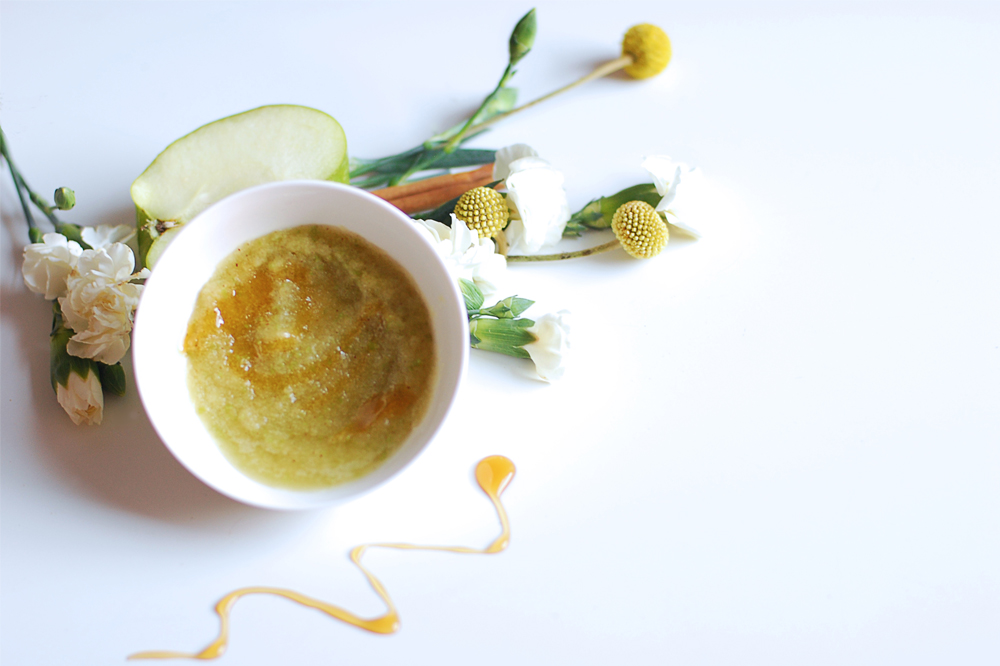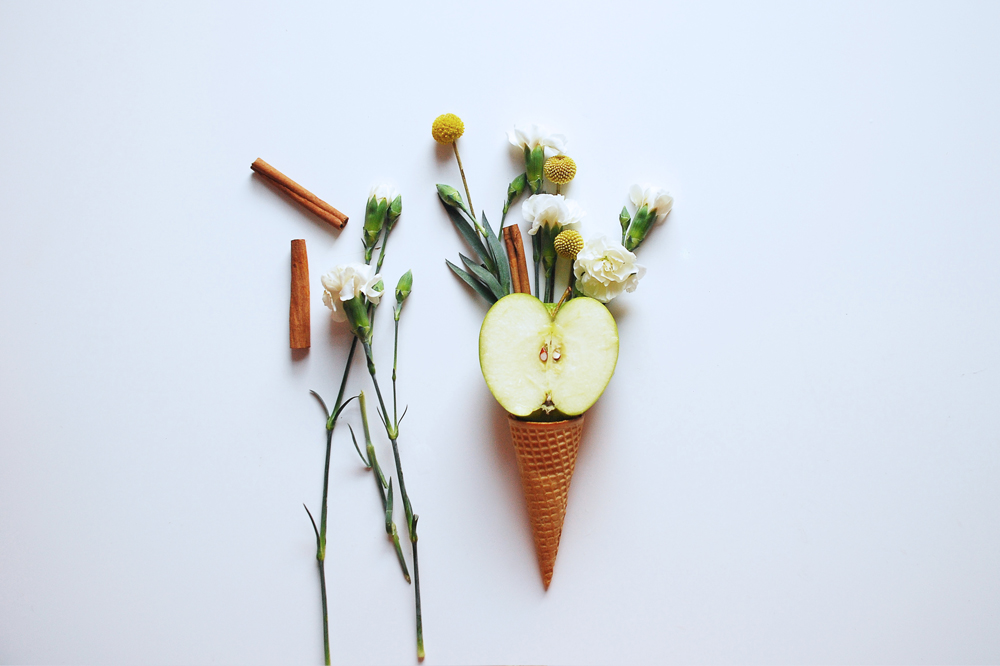 x
Subscribe
Receive all things Romy & The Bunnies direct to your inbox. Don't worry – you information is secret safe with us!