I discovered the "Avocolada" from London-based Australian chef Sarah Sugden. It's perfect for baby and me!
1 ripe avocado
3 cups diced pineapple (fresh or frozen)
2 cups coconut water
Juice of 1 lime
1 tablespoon coconut butter (optional)
2 tsp agave, or to taste
Pinch Himalayan salt flakes
Blend all ingredients in a high speed blender until smooth. If using fresh pineapple, pop in 1-2 ice cubes to create a really creamy, slightly chilled smoothie.
Read more about Elisa's pregnancy, Follow Elisa and Chef Sugden on Instagram
Illustration by Kate Sexton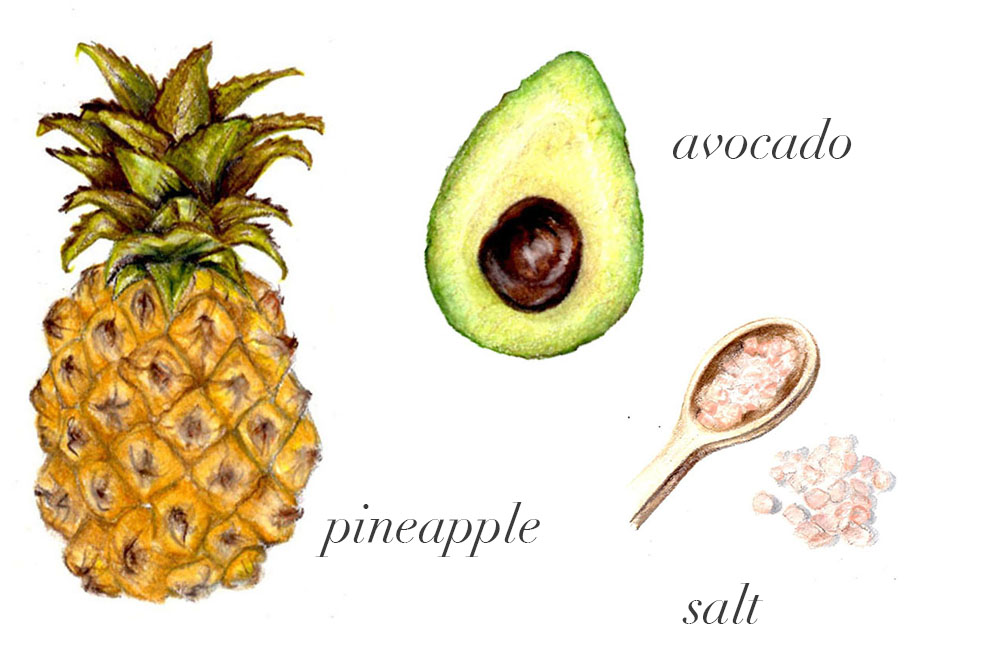 x
Subscribe
Receive all things Romy & The Bunnies direct to your inbox. Don't worry – you information is secret safe with us!