It's a fact that new-baby smell is one of the greatest– if not the greatest– smells. Great, but fleeting, which is why we're always on the hunt for skincare that not only helps heal and protect our sensitive new-mama skin, but also doesn't overwhelm the smell of our little one. We found these First Aid Beauty products to be ideal on both counts. Formulated without parabens, fragrance, or harsh chemicals, the Radiance Pads, Face Cleanser, and Ultra Repair Cream helped soothe and hydrate our skin without irritating it, and we're betting the Ultra Repair Cream will be especially good this coming winter. Its deeply-hydrating formula comes full of soothing colloidal oatmeal, hydrating shea butter, anti-inflammatory eucalyptus oil and feverfew, and anti-oxidant white tea leaf extract. Brilliant for both face and body, it also absorbs super quickly—all the better for jumping into pajamas and snuggling up with our favorite babies.
Illustration by Regina Yazdi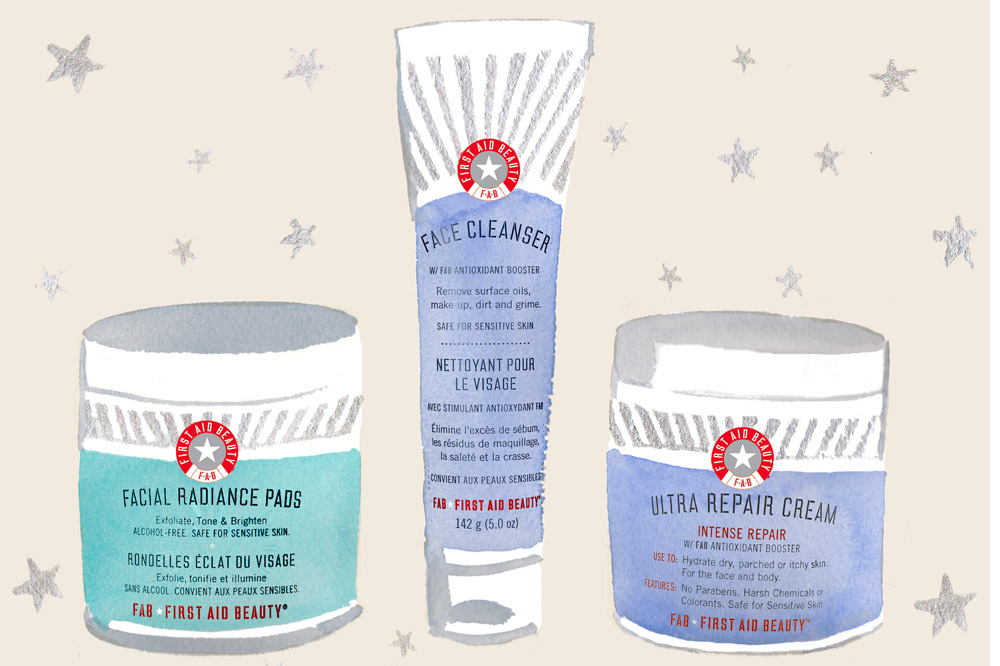 x
Subscribe
Receive all things Romy & The Bunnies direct to your inbox. Don't worry – you information is secret safe with us!