Hi Sasha, how old is dear Mia?
Mia is 14 months old.
Describe a perfect day with your daughter.
We wake up together, we cuddle and play. I am making her breakfast while she runs around, I feed her, then we play or spend some time swimming. She will take her nap first, then we have lunch, then I'll take her to playground, classes, or we'll play in our garden. Then she has her second nap for the day, a little snack, more time for play, and a cuddle before dinner. We go to the beach, she'll play with the sand or run after birds, then I'll read her a book before bed time.
What do you enjoy doing with her the most?
Cuddle!
What was your beauty routine during and after your pregnancies? Did you have any favorite products or creams to use?
I used only natural products while pregnant like coconut oil for my body, and rose hip oil for my belly to prevent stretch marks .
What's your favorite beauty products to use today?
I still love coconut oil!
What was your day to day look during your pregnancy?

I spent the most part of my pregnancy on the beach, so my day to day look was a swim suit under a silk sarong, comfy slippers, sunglasses, and a summer hat!
On other days, I wore lots of baggy clothes, so all my Rick Owens shirts and dresses were perfect for when I gained an extra 18 kg.
What are your favorite children's wear brands for Mia?
Tane Organics makes very thin shirts which are perfect for summer, and Stella McCartney does very chic clothes for kids.
What did you find were the best ways to get back in shape after pregnancy?
Breast feeding and healthy eating did it for me!
Have you taken Mia out on your travels? Can you share some travel essentials for making trips as smooth as possible?
Mia is a great traveler. Luckily she's not any trouble on the plane. Usually I choose late flights for us so Mia can sleep. But I let her go smoothly through jet leg when we arrive, never forcing anything. As for her favorite destination, she loves Paris!
Last but not least, what do you love most about being a mom?
I love being a mother, and giving and experiencing unconditional love to and from my daughter. She makes me happy and proud. She completes my life!
Illustrated by Cédric Rivrain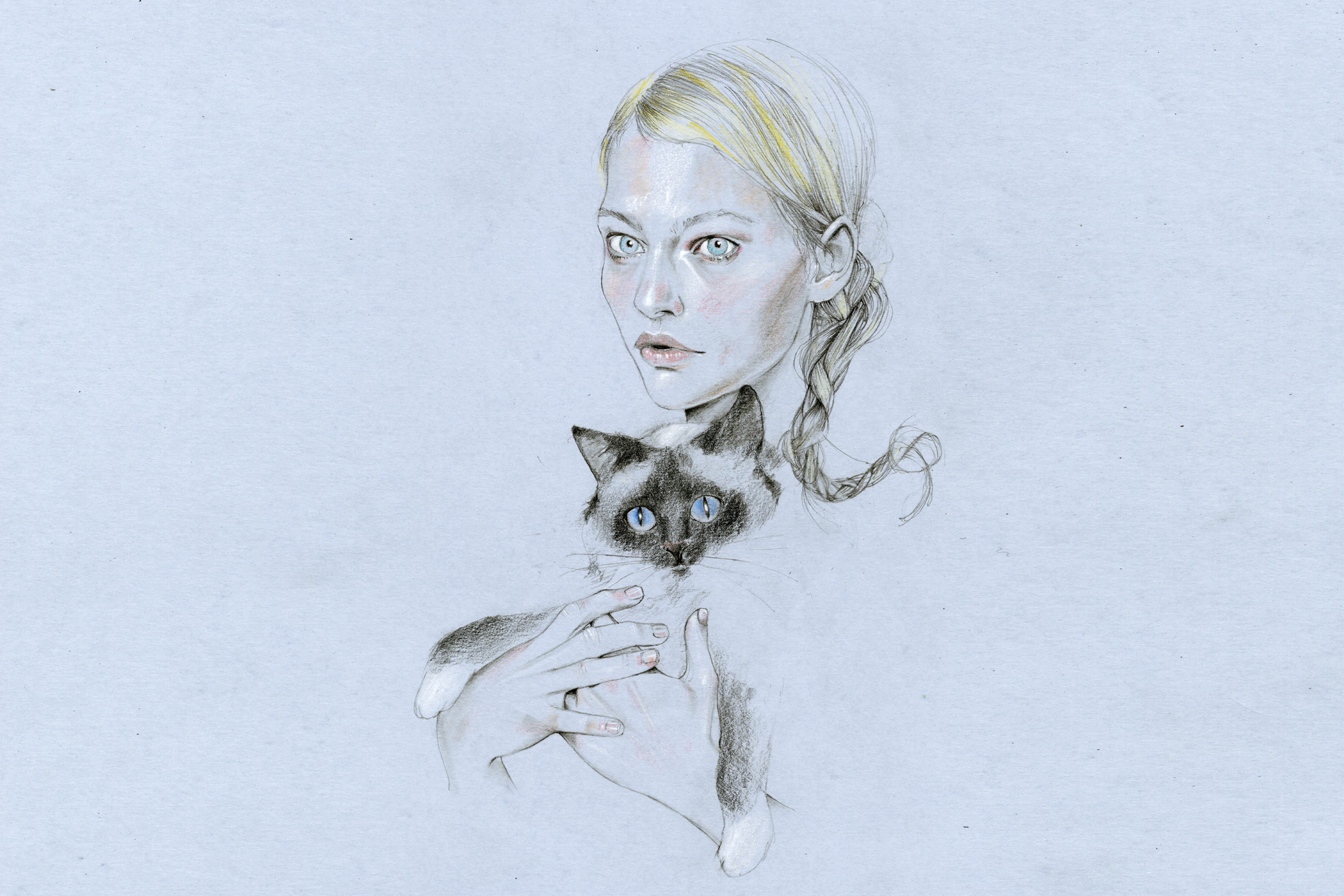 x
Subscribe
Receive all things Romy & The Bunnies direct to your inbox. Don't worry – you information is secret safe with us!