As it's a true French Classic, I have been looking forward to paying tribute to Sophie La Giraffe.
Created in 196,
Sophie La Giraffe
has achieved national icon status in France. More are sold each year (816,000 in 2010) than babies are born (796,000)!
But for me, Sophie is not just a popular toy but a nostalgic object, and I always knew that when I became a mother someday it would be the first gift I bought my child.
And while Sophie is great for
soothing Romy's gums
, she also brings a bit of French history along with her!
Illustration by Kate Schelter.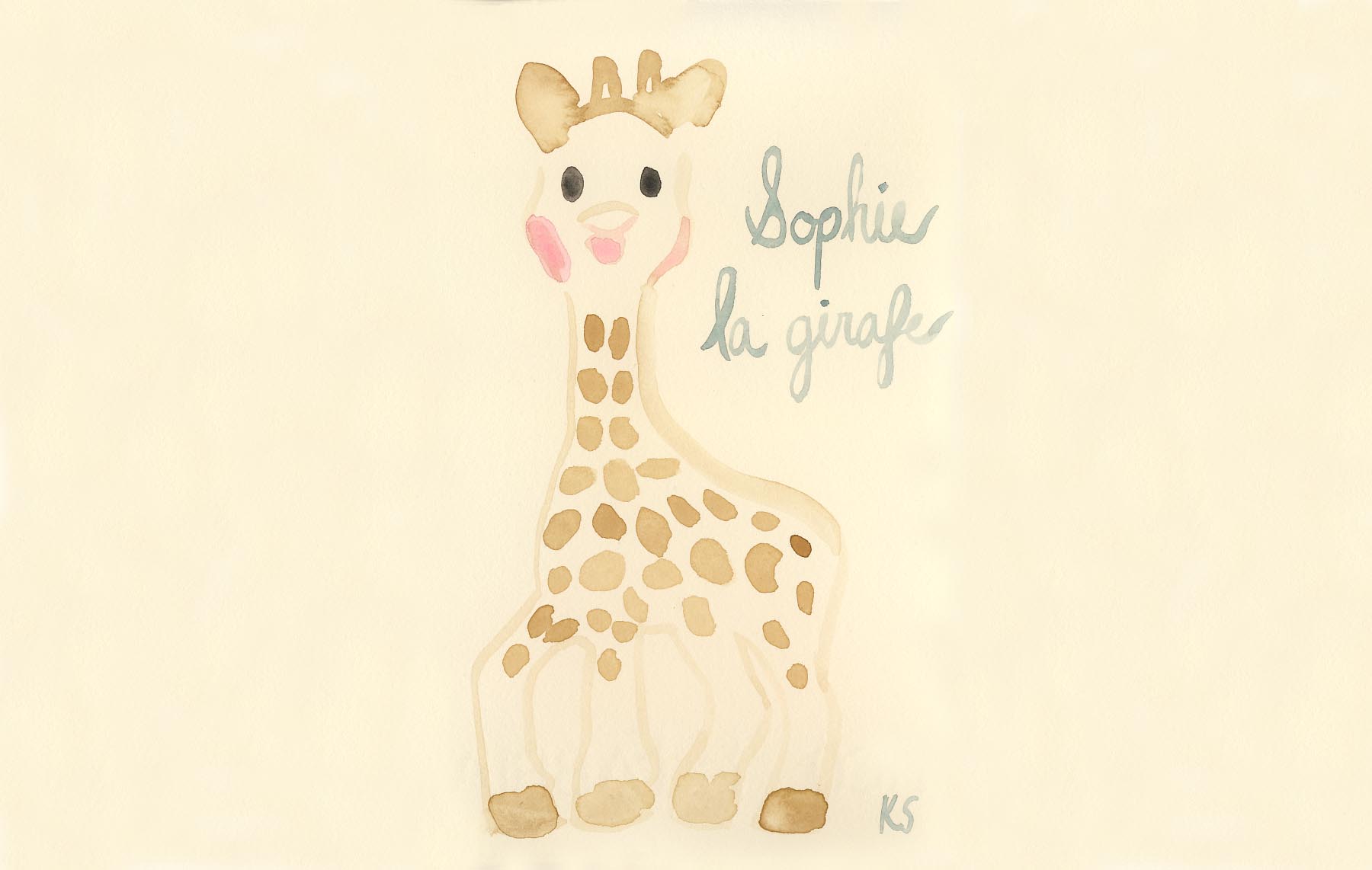 x
Subscribe
Receive all things Romy & The Bunnies direct to your inbox. Don't worry – you information is secret safe with us!