Instagram, we're convinced, is the worst culprit encouraging modern consumerism. See, click, buy. These are the products that led us to do just that: saw, clicked, bought.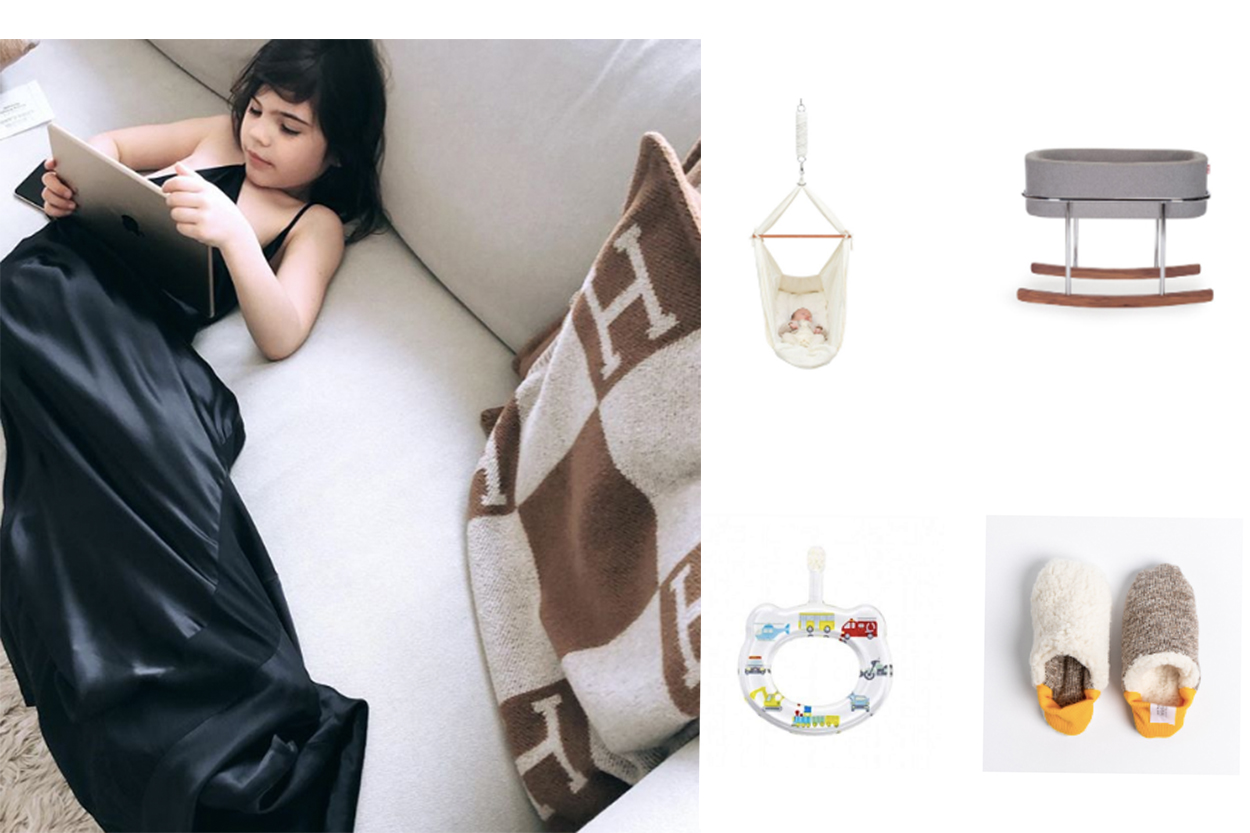 The Hamico baby toothbrush ring is perfect for encouraging teething babies to brush their teeth. The bristles are soft and babies can wrap their hands around the holder easily and chew on it while not brushing.
The Monte Baby Sleeper will certainly not be an eyesore in your bedroom. It is exquisitely designed and with a rocker base, you can soothe your baby to sleep for the night.
The Ali and Oli Pacifier Holder pairs Perfectly with The Bibs Pacifiers. Both are BFA free and babies can chew on the silicone free beads of the holder while not using their pacifier.
The Nature's Sway Baby Hammock is a natural and easy to assemble godsend. It is made from unbleached cotton, regulates your baby's temperature all while lulling him/her into sweet sleep.
The Woolly House Shoes are Japanese designed, reversible, sheepskin lined and come in a variety of perfect color combinations. We have a hard time not wearing them out of the house.
The Merry Muscles Exerciser was designed by an occupational therapist to keep your baby comfortable and entertained. We only wish it came in adult sizes.
x
Subscribe
Receive all things Romy & The Bunnies direct to your inbox. Don't worry – you information is secret safe with us!