During my pregnancy, I made sure to moisturize my skin day and night in order to maintain its elasticity and avoid those dreaded stretch marks! One of my favorite products during that time was (and still is) Hei Poa Monoi oil from Tahiti. To get the maximum effect, I would apply it on wet skin immediately after showering so that it absorbed quickly.
On top of keeping my skin soft, Hei Poa Monoi oil is all natural and has a fantastic aroma. One of the main ingredients, which is a Tiare flower still in the bottle, made me feel as though I was stepping out of my bathroom and onto my favorite beach!
I highly recommend any other products from Hei Poa, which can be purchased here.
Illustration by Ricardo Fumanal (based on a self portrait photography).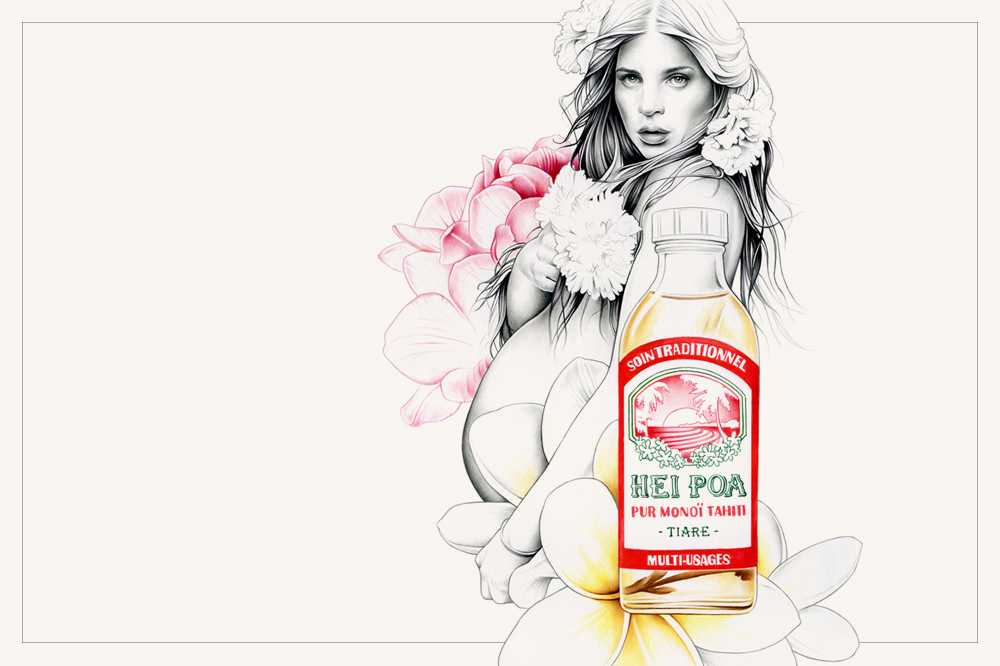 x
Subscribe
Receive all things Romy & The Bunnies direct to your inbox. Don't worry – you information is secret safe with us!