On a recent trip to Paris, I read an article about what seems to be every dieter's dream, the Japenese root, the Konjac. The root is known in Japan as the go-to diet food. So, with summer around the corner I naturally went on the hunt for it right away.
Konjac is incredibly low in calories (3 cal for 100gr VS 10 cal for 100gr in a cucumber), and is also the highest natural source of fiber. When exposed to liquids, it becomes a sort of gel, trapping fats and sugars and other toxins. And, surprisingly, is quite filling!
You can find Konjac in several different forms: as a block (a bit like tofu), as glass noodles, or as a supplement. I am personally a fan of the glass noodles which can be found on Miracle Noodle. As Konjac is quite tasteless, you can mix in an assortment of flavorings and really make the dish your own without worrying about the calories!
Illustration by Jessie Kanelos Weiner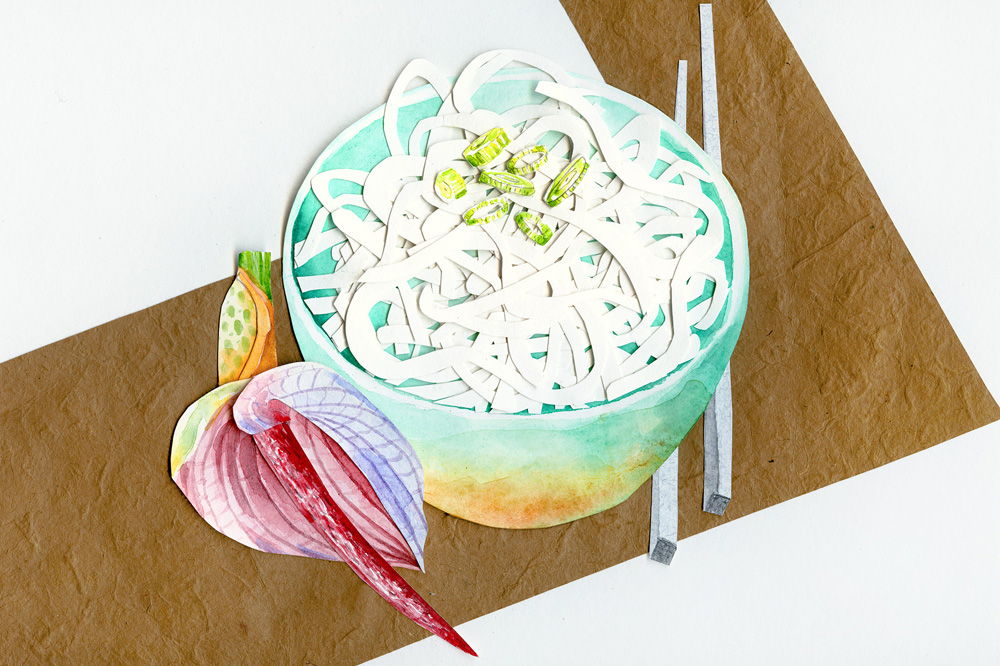 x
Subscribe
Receive all things Romy & The Bunnies direct to your inbox. Don't worry – you information is secret safe with us!