We love Aurelia Probiotic Skincare's Dry Body Oil as a top shelf pampering product. Specifically formulated as a light, easily absorbed hydrator, it multitasks to tighten and moisturize your dehydrated skin. And since estrogen levels drop suddenly after giving birth and can remain low for two to three months–causing a loss of salt and water in the body–a new mother's dry skin craves proper care. Moisturizing, using a humidifier, and avoiding drying formulas with soap and alcohol can all help restore smoother, more supple skin. Aurelia's synthesis of Neroli, Lavender, Rose, Mandarin and antioxidant-rich BioOrganic botanicals unique to Aurelia combine into a lovely fragrance, creating a relaxing, stress free experience. Blend with your moisturizer or apply while your skin is still damp to enhance the effects, and continue to practice a little self-love every day.
By Kate Sexton
Illustration by Regina Yazdi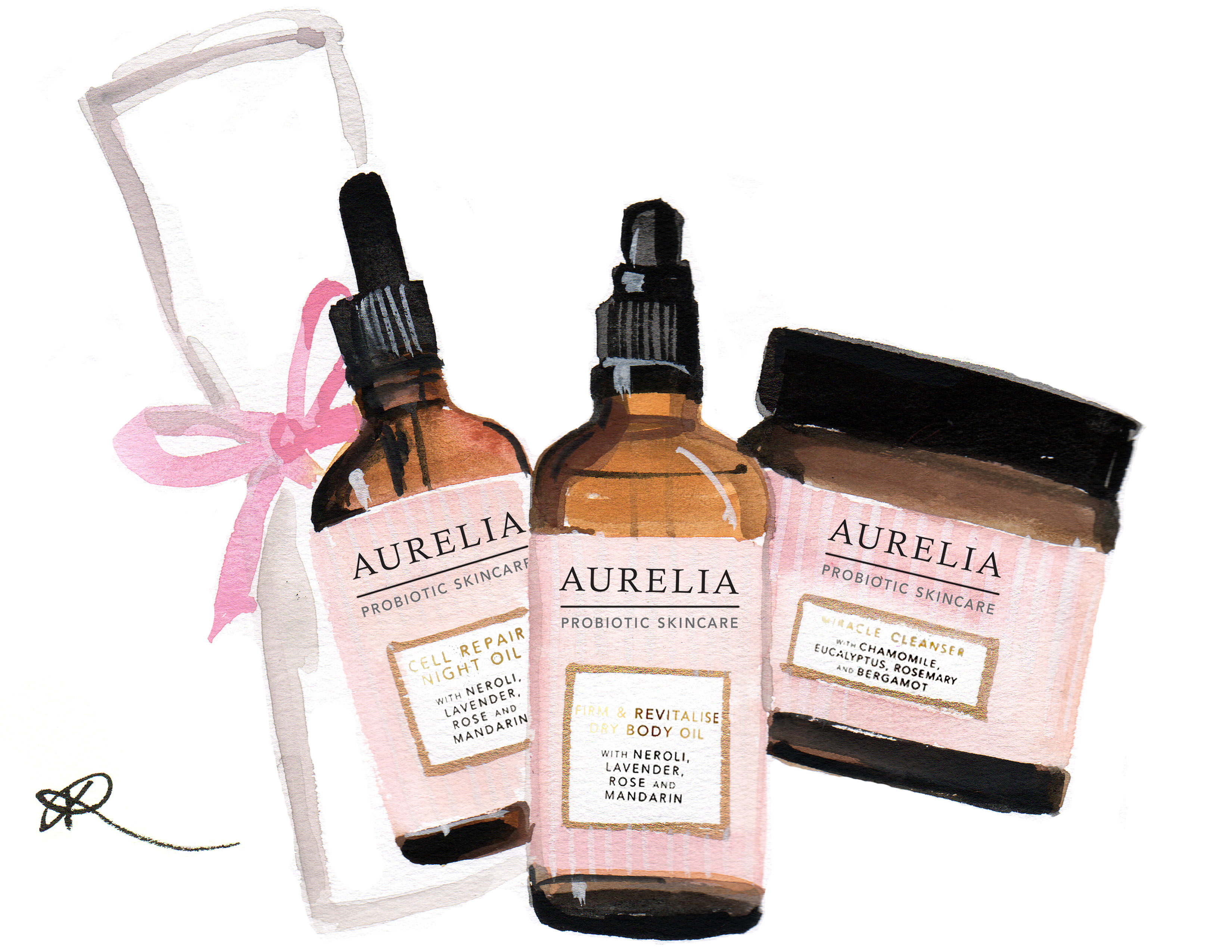 x
Subscribe
Receive all things Romy & The Bunnies direct to your inbox. Don't worry – you information is secret safe with us!