Truth be told, I am a very sentimental person. My first moments with Romy were so magical that I wanted her to remember them forever, and give her the opportunity to relive them through my own memory. So I decided to start a diary. For this very special and hopefully timeless piece, I chose a mini Smythson notebook in white leather, which was beautiful engraved in gold: "From Mommy to Romy". Caring for her hasn't left me much time for writing unfortunately, but I do try and jot things down whenever I can. I hope one day this will be something both Romy and I can treasure.
For your very own baby diary, Smythson offers a variety of engraved items like the Baby Notes Panama Notebook and the Mum's the Word Wafer Notebook. These are sure to be the perfect memorabilia for your little one!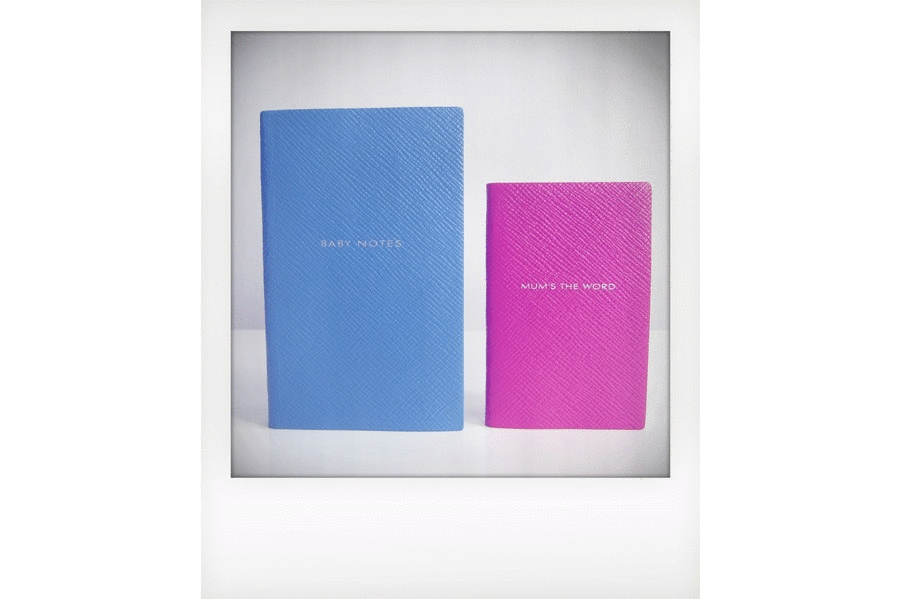 x
Subscribe
Receive all things Romy & The Bunnies direct to your inbox. Don't worry – you information is secret safe with us!