We all have our favorite bedtime rituals with our children, and whether it's story time, bath time, or snuggle time, we live for those cozy moments before sleep. Winter is well on its way now, and since cozy moments are sure to abound in chillier weather, we've fallen in love with this beautiful collection of wool blankets from the new London brand, ama. Founded by Lena Wells, who's designed at Alexander McQueen and Hussein Chalayan, ama's blankets are meant to be loved for years. Made of Italian Extrafine Merino wool at one of Scotland's oldest mills, the blankets are incredibly warm and soft, and would be perfect company on a frosty night.
They're available in seven patterns, and we especially love the personalized 'Birthdate' pattern, the warm pink Hamsa patterned 'High Five', and the thought behind the 'Goodnight' style. Lena created 'Goodnight'– contrasting images of the New York and London skylines–to explain the idea of time difference to her daughter. Because when Grandmother is going to bed in New York, Lena's daughter will just be waking up in London. So sweet and thoughtful, the 'Goodnight' blanket would also be the perfect gift for families who have loved ones in far away places.
Photos by Michelle Marshall, courtesy of ama.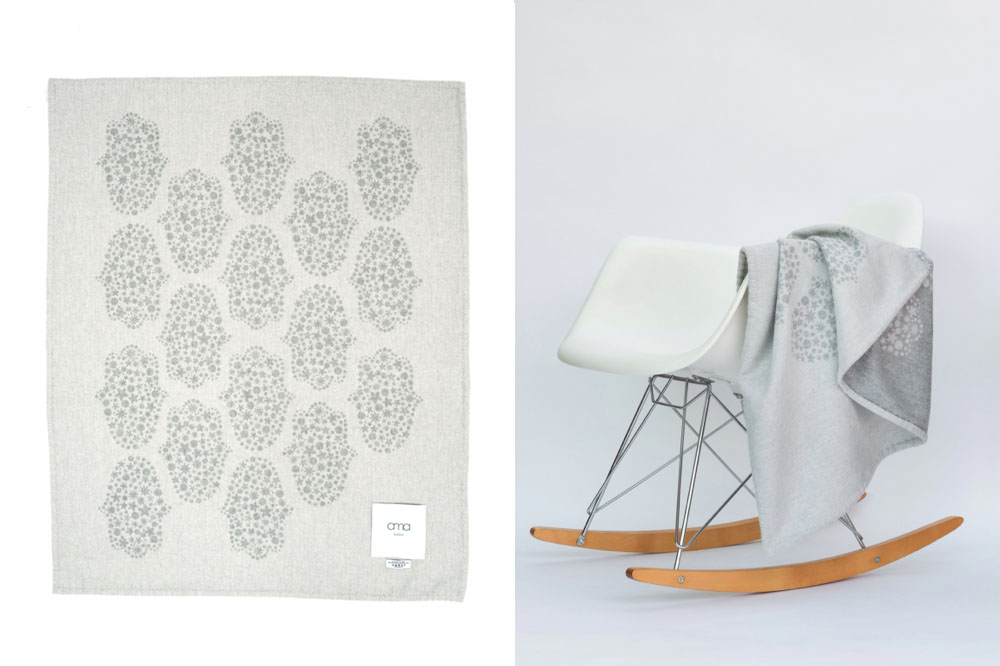 x
Subscribe
Receive all things Romy & The Bunnies direct to your inbox. Don't worry – you information is secret safe with us!