You're soon-to-be a mother of three! Have you settled into a pregnancy routine at this point? Or is anything different this time around?
When I was pregnant for the first time (with Grey, who is now six) I remember it all being much more indulgent and spoiling. Rather a lot of pregnancy massages, long baths and plenty of relaxing! I've always loved cold-pressed juices, back then I would do it all at home, then I moved onto Montauk Juice Factory when I didn't have enough morning time! My routine when pregnant with Elliott Gracie (who is nearly three) was a little less "about me"–if I wasn't working I was with my little boy and certainly not going for spa treatments! This time around, my sole intention is to maintain a sense of balance with work and family–doing whatever I can to keep up with the demands of my company, my husband, and my children. I haven't had a prenatal massage yet and doubt I will!
With a successful PR company, travel, and motherhood, how do you stay so level-headed and positive?
Oh Julia you are too sweet–what a wildly wonderful compliment. I am by nature someone who is fairly consistent and upbeat, but I have my moments when someone is rude or unapologetically late. Always strive for "grace under pressure"–my own mother's mantra and I keep that front-of-mind.
Who are some of the most inspiring moms you know?
Inspiring moms–well, I need look no further than my own. She is vastly accomplished and has been a casting director in London since the '60s, with an extraordinary career in film. She traveled on location for every movie she worked on and I spent a lot of my childhood on set with her. She is loved by everyone who knows her. She has a much more unconventional attitude than I do, she is supremely cultured, insanely creative and utterly fearless. I'm only some of these things (on my good days!). I have friends who became mothers before I did and they have been a constant source of guidance.  When Grey was born we "inherited" our nanny, MC, from my friend Amanda Brooks. I didn't interview anyone and Amanda told me precisely how to set everything up. She is probably the most practical girl I know. Like magic she always appears when a new baby arrives. Her daughter is my daughter's godmother and I think Elliott Gracie will love that as she gets older. Shirin Von Wulffen is a close second on the practicality front, she guided me through the travel, early days of breastfeeding/pumping and the introduction of Baby's Own Organic (that we both wish we'd bought shares in!). My best friend in London is a mother of four (she impresses me), she cooks, effortlessly and endlessly entertains, and I really marvel at that. She makes everything look so easy.
What are some of your favorite ways to relax or treat yourself?
I love reflexology and I find it unbelievably relaxing, strangely much more so than massage. That's probably my sweetest treat. There is a place close to home and I have my oils there and my Pratesi pillow! I love TenOverTen, a few blocks from the office, which is wonderful when I can escape. I have always loved to have my hair washed, so going to John Barrett at Bergdorf Goodman is something that I truly adore. He is about to open on Bond Street which is very close to my office, and I know it will become a beauty addiction! Seeing John makes my day all the more lovely.
And how do you stay so fit?!
Laurie Cole is my spinning instructor, I only ride with her.
I took weekday morning SoulCycle classes until the day before I delivered Elliott Gracie (it helps that my Ob/Gyn also spins with us). I firmly believe that her birth was easier as a result of it. I always take weekends off. When I was pregnant with Grey, I had a trainer who was very cautious and I barely broke a sweat! My attitude to fitness changed the day that I walked into Laurie's class. I am not a naturally athletic girl, I aspire to be more voluntarily active! However, I am very rarely unwell and pretty much always feel physically strong–I attribute much of that to her.
You're British and based in New York— are there any big cultural differences when it comes to pregnancy? Or any British traditions you try to maintain?
I wonder if there are…having never been pregnant while living in London I don't honestly know. I certainly have girlfriends who were really strict about not coloring their hair, not eating sushi, no juicing, not flying, not spinning–and I blithely ignored them. So perhaps that was my English girl in New York streak of rebellion! I certainly have some British traditions that are part of our family life. Good manners as much as humanely possible–writing thank-you notes is something that I was always expected to do and feel that my children should too. The dollhouse, Silver Cross pram, smocked dresses and Mary Jane shoes were all such a vivid part of my childhood that they will carry on with my little girl. I know that Romy has a mama who loves Bonpoint as much as I do, so perhaps it's a European tradition to only want to dress your children in beautifully detailed clothes.
Did you have any go-to pregnancy silhouettes or favorite pieces?  
During pregnancy my attitude is if something feels uncomfortable, it's a perfectly valid excuse to shop for lingerie and clothes that are a better fit!  I never wore maternity clothes with Grey, back then there was truly nothing even vaguely chic. Second time around, Hatch Collection was my everything and still is on this third pregnancy. I wore my Hatch clothes between pregnancies and know I will wear certain pieces long after giving birth to this little boy. For parties and such, I love to wear Temperley, Marchesa or J. Mendel and always a glamorous pair of high heels. For red carpet season, when I am in always in LA working, my wardrobe challenge is greatly amplified! Thank goodness for Rent The Runway!
What about beauty routine? Any favorite products? 
I'm relatively low maintenance on that front–I never have facials, rarely have time for a masque but always take my makeup off before bed. I always use a cream cleanser (with a damp cotton pad), toner and moisturizer. I use Chantecaille, Chanel and La Mer. I love Bonpoint products too, we all use those for bath-time. I only ever use Louise Galvin Sacred Locks, there are no other hair products that compare. Gucci Westman is one of the most gorgeous women I know, I faithfully follow her beauty direction.
What are some of your favorite things to do in New York as a family?
We are rarely in the city on weekends, but if we are I love to watch a family movie and have brunch at Soho House. The kids club is always a good "arts and crafts" date to invite other family friends to enjoy. My boys love to play soccer, they go to Pier 40 by Kirk's Miller's Oath store. My husband used to play professionally and they are both avid footballers. We have goals in the garden year round, they wear full kit and love it. Elliott loves a Laduree outing and, like mother like daughter, one macaron is never enough!
What has surprised you the most about motherhood?
Undoubtedly my moments of patience and impatience. The morning routine is often challenging–thankfully Kirk takes Grey to school most every day, but getting the boys out of the door is a full-on production! I am also surprised by my desire to have more children. As demanding and tiring as the journey is, early on I really yearned for a larger family. My most incredible moments of observation are Grey's unconditional devotion to his little sister and her unwavering adoration of him. The luxury of a third child is a dream come true–I am so thankful.
Follow Alice on Instagram
Photos by Vanessa Tierney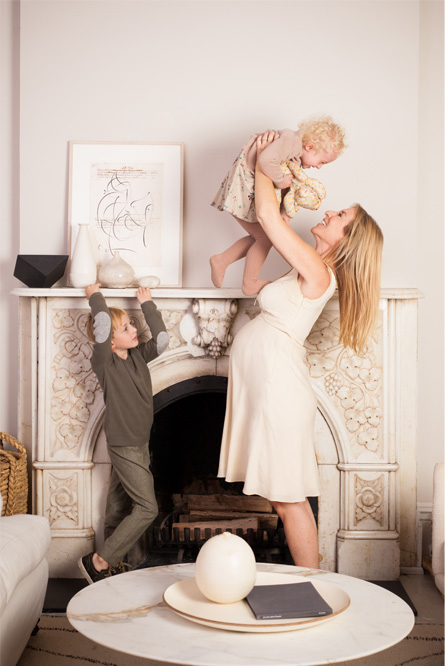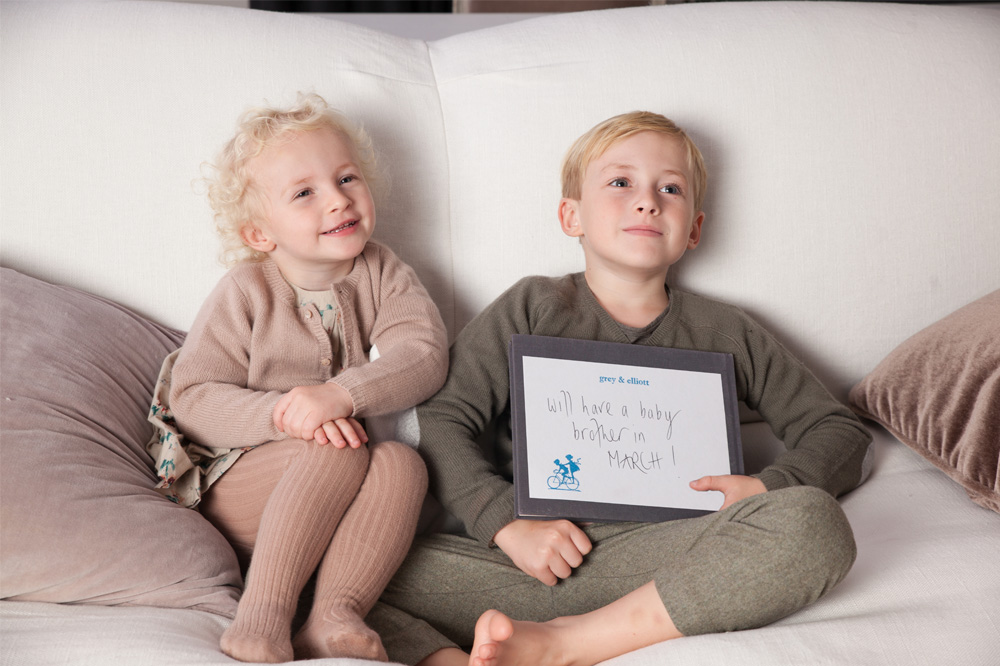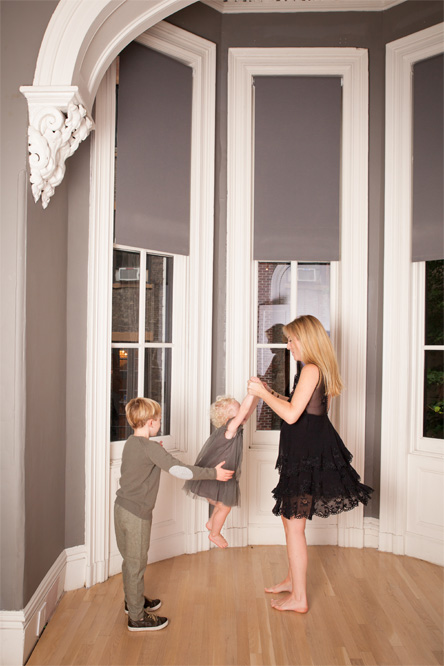 x
Subscribe
Receive all things Romy & The Bunnies direct to your inbox. Don't worry – you information is secret safe with us!