Being a working mom, I try to spend as much of my free-time as possible with my daughter– meaning that I don't have as much time for personal maintenance as I used to, even though I need it more and more with all the sleepless nights.
I am lucky enough that Romy still has a nap or two during the day, so I try to make the most of that time for "me time".
One of the best way to get back an instant glow are face masks. Here are a few of my favorites:
Eve Lom Rescue Mask:(Pictured here) A mix of Camphor, Almond and Honey-infused Kaolin Clay, Rescue Mask is also on hand when skin becomes stressed and in need of extra help (perfect when sleep deprived). Eve Lom Rescue Mask cleanses, decongests the pores and absorbs excess oil, smoothes the skin's surface, and soothes puffy tired eyes. I apply it on clean and damp skin and let it dry. I then remove it with a towel dipped in lukewarm water, which acts a bit as an exfoliator
Tracy Martyn Enzyme Exfoliant:

A combination of Powerful Enzymes, Botanical Skin Lighteners and balanced fruit acids, I use it as a mask and as a scrub. The Tracy Martyn Enzyme Exfoliant exfoliates, lightens and brightens the skin, minimizes fine lines, wrinkles and large pores, prevents breakouts, 

oxygenates the skin, stimulates skin renewal and nourishes and replenishes. It's basically a facial in a jar, except it takes only takes 5 to 10 minutes. I apply it on damp skin, and then massage my skin in circular movement and then let it dry. I remove it after 10-15 minutes with cold water. At $90.00 a jar, it might seem like an indulgence, but it is definitely worth it! Trust me!

SK-II Facial Treatment Mask: I first discovered  this mask when a makeup artist used it on me on a shoot right after I landed from a red eye flight.  SK-II Facial Treatment mask is an intensive moisture-boosting mask which immediately hydrates your skin, leaving it noticeably radiant, soft and translucent. Enriched with Pitera, the mask comes in form of a one time-use tissue that you place on your face for 20 minutes. This mask holds better when you lay down flat, so I usually use it during Romy's nap time and just lay with it next to her. Extremely fresh and moisturizing, it immediatly relaxes your skin and gives you that long lost dewy  "pregnant glow" back! I also always take a mask with me on the plane and apply it just before landing. Especially if I have to go on a shoot right after landing. It really makes a difference and is worth the investment!
Home-Made Honey and Coconut Oil Mask: Easy– just mix pure honey and coconut oil and apply on your face. Let it sit for a bit. Honey is an antiseptic, and is perfect to fight the break outs you sometimes get out of exhaustion. Coconut oil is one of the most hydrating oils (I also use it for Romy's skin.) I leave it on for 15 minutes and then rinse it off. It leaves my face extremely smooth and nourished.
Photo by Ethan James Green  
Hair by Hiraku Hirano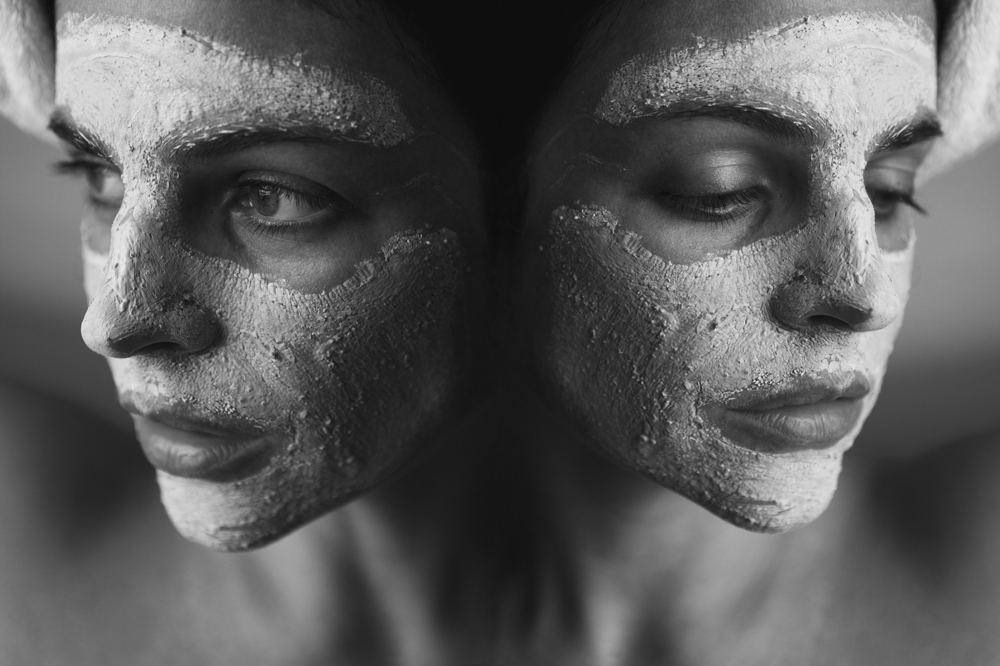 x
Subscribe
Receive all things Romy & The Bunnies direct to your inbox. Don't worry – you information is secret safe with us!