The joy that comes with welcoming your child into the world is indescribable and exciting for both yourself and your loved ones. However, it also means seeing a ton of people soon after!
While no one expects you to look your best, as a woman and now new mother you still want to try and look presentable, but also remain comfortable. The solution I found was to go with a classic button down and pant pajama set. The shirt makes the set ideal for breast feeding and the loose fit makes it perfect for the aches and pains. One of the sets that I choose to go with was a navy and white striped silk set from Equipment, which I still wear today!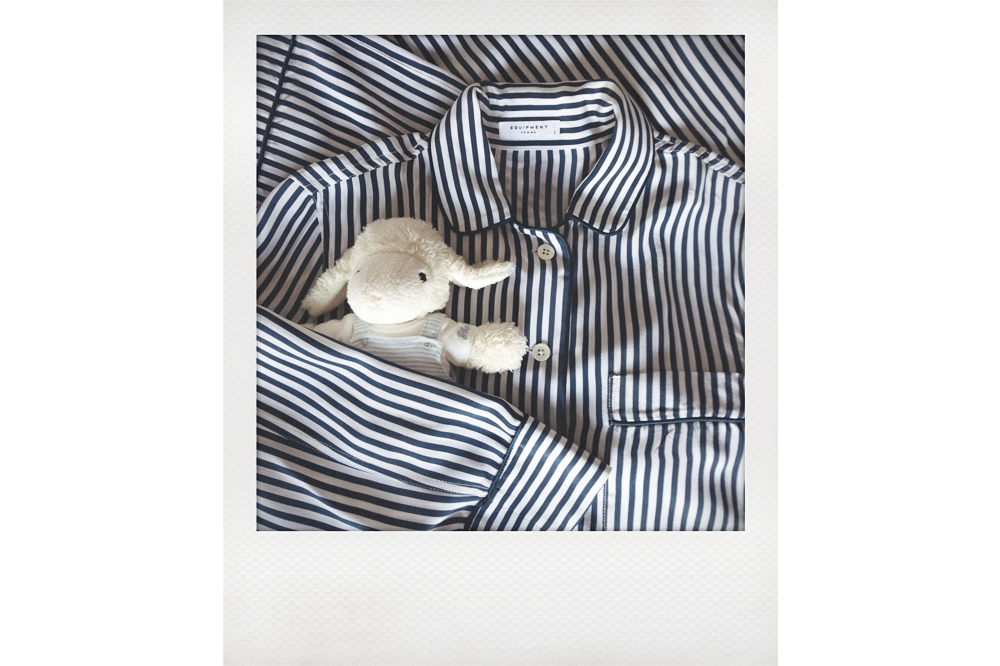 x
Subscribe
Receive all things Romy & The Bunnies direct to your inbox. Don't worry – you information is secret safe with us!