When I found out that my friend and also Romy and the Bunnies contributor, Kate Schelter (the lovely face behind all those beautfiul water color illustrations) was pregnant, I jumped on the occasion to ask her to curate a series of stylish mother–to–be must haves, and share all her baby cravings. Here is what she has to say about her first must have item!
"Nothing says baby like tini tiny shoes, especially booties for newborns. These Fog Linen red Mary Janes and cream  booties are handknit in Japan where the company is located. These understated classics fit in the palm of your hand and are available in the States at John Derian Company "
Text and Illustrations by Kate Schelter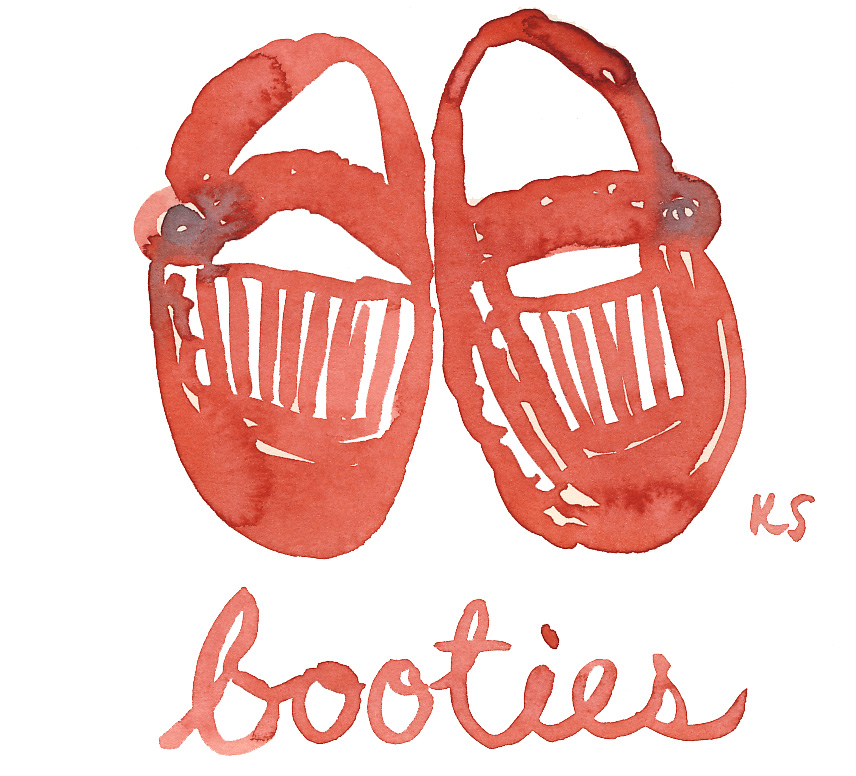 x
Subscribe
Receive all things Romy & The Bunnies direct to your inbox. Don't worry – you information is secret safe with us!