In 3 weeks, I will be heading to Tulum, Mexico to enjoy a few days on the beach with Romy and some friends. While I cannot wait to be on the beach, I am still a bit dreading putting my old bikinis back on.
Some women go back into shape right away, but I believe that what takes 9 months to stretch, would take at least the same amount of time to get completely back in place in a natural way…
As a working mom, it's hard to find time to work out, besides the barre burn class I take twice a week at lunch time (which are, by the way, amazing!)
So when my modeling agent told me that a lot of the models she represents used an ab belt to get back in shape post pregnancy, I jumped on my laptop and ordered one straight away. For $120, I found the Slendertone belt, and felt it was worth a try. It still costs less than a private work out session with a coach, and the best part is I can just use it while watching a movie on my sofa!
Stay tuned and I'll update you on my results in 3 weeks!
Photo by Ethan James Green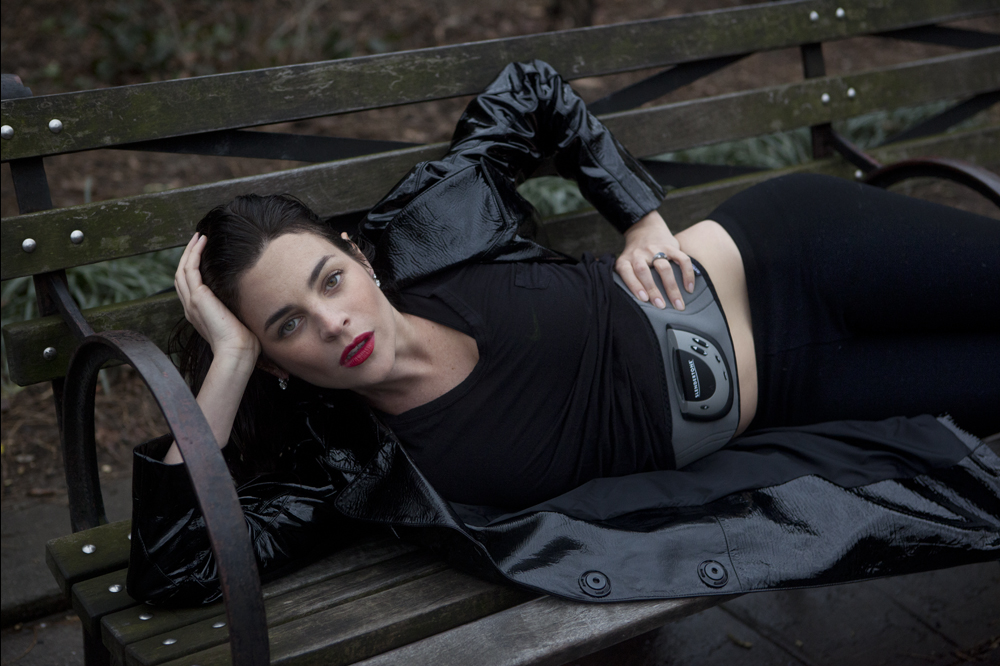 x
Subscribe
Receive all things Romy & The Bunnies direct to your inbox. Don't worry – you information is secret safe with us!