Chloe can you describe a perfect day with your daughter, Sky?
A perfect day would start at 8 am so I can be rested and totally available for Sky. I recently got her into horseback riding so we often go for pony rides. It has been amazing to share my oldest passion with her.
Sky loves to read so we spend a lot of time with books in the evenings.  I always try to read to her in french. Her French isn't as good as her English yet so it's super cute to have her repeat sentences and hear a little bit of an American accent!
After giving birth to Sky, you pinged right back into shape! What was your secret to getting fit?
Well I wouldn't say right back… But for the first time ever in my life I started working out.  I signed up at Equinox and did a lot of cardio, abs classes, and pilates.  Then I got a little lazy again so now I only do yoga.  I try to go four times a week. Yoga is both my workout and my way of keeping my sanity!
As a mom what are your favorite spots in Vegas?
Vegas has some great places for kids like the Children's Museum or Springs Preserve. During the cooler months we also go out in the desert at Red Rock, or take a boat in the lake. I started to like Las Vegas when I realized how beautiful the nature that surrounds us really is.
What was your beauty routine during your pregnancy?
Like most moms, I was fearful of getting stretch marks so I put cream over and over again. I loved Bio-Oil and the Mustela 9 months line, but my absolute favorite was the Tummy Rub by Mama Mio.
What was your day-to-day look? Did you give into maternity clothing?
I pretty much wore the same clothes that I had already had before my pregnancy, besides adding a few maternity jeans from 7 For All Mankind and J Brand, those with the elastic waists. I was heaviest during the winter months so I lived in my sweater dresses. I also loved my oversized cashmere from Christopher Fischer.
Shoes wise, I had to give up on heels. I wore my flat Chanel boots until I gained a full shoe size and ended up wearing black Converse! I think that was when the whole "shoe fantasy" started.
What are your favorite children's wear brands?
My absolute favorite right now is Caramel Baby & Child! I was so excited to read your article about them! I of course love Bonpoint and Bon Ton, but also brands like Dagmar Daley or Bakker which you can find in smaller boutiques like My Little Sunshine.
Two of my best friends are actually launching amazing children's wear brands! There's Petit Oiseau by Shannon Hoey from New York Vintage. They make stunning, vintage-inspired couture gowns and Sky has been wearing every prototype! My friend Kasia Pysiak has also just launched Zaikamoya (which is "little bunny" in Russian). It's simple, perfect & a real must-have especially with its rich and soft materials.
Chloe you're a very hands-on mom, a loving partner, a designer, and a model all at the same time. Can you tell us what a typical day is like for you? How do you balance family time and your work?
Honestly after almost four years I'm still trying to figure that out. I spend most of my days with my daughter. My fiancé works at night so mornings are our family time. Then I usually do some sort of activity with Sky – either ballet, swimming, or pony rides. I try to go to yoga by the end of the afternoon, then come back before Sky's bedtime for our usual bedtime stories. When she's fast asleep, I start work on my shoe brand. (My team is based in Italy so I have to work either at night or very early in the morning.)  I try to go on dates with my fiancé once a week.
With regards to modeling, nowadays I just pick and choose – family comes first. Although sometimes I do travel or spend a few weeks in New York throughout the year. But it's much more refreshing now as I don't do them as often as I used to.
What are your favorite destinations? When traveling with Sky, what do you do to make trips as smooth as possible?
We have our little "triangle" and usually travel between Las Vegas, New York and The Bahamas. I also try to go to France a few times a year, as well as in L.A.. Sky is an amazing flyer! She's way better than me – she' been flying since she was 2 weeks old!  I remember it being more difficult when she was little because I had to carry so many things – diapers, milk, you know the drill.  Now I just usually bring a lot of entertainment. She has her little suitcase filled with all her toys, the inevitable ipad, lots of healthy snacks, and a blanket. I also have the most amazing nanny who helps me keep everything organized, and Sky and I happy!
What do you love most about being a mom?
As difficult as it can be sometimes, motherhood has been the most rewarding and amazing experience of my life.  It's given me a greater purpose, and taught me why I wake up bright and early each morning – to watch my wonderful child grow and make sure she get all the love and care that she deserves. I realized that few months ago. Now that Sky can talk pretty well, she looks at me with her big brown eyes and genuinely says, "I love you", or "Je t'aime Maman". Life doesn't get better than that!
Chloe can you tell us about your upcoming shoe line?
The official launch will actually be next winter! I've always loved shoes and have always been designing, but it was only after I had Sky that I dared to dream big and start my own brand.
At that time, I knew how to design and put ideas down on paper (I studied at La Cambre, a visual arts and architecture school in Belgium, before moving to the U.S.), but I didn't know how to build a shoe. So I took courses at F.I.T where I learned to physically make shoes from scratch, completing each process from A to Z. From then on I became even more fascinated by the craft, and determined to have the best quality and comfort as possible in my shoe line. I then studied production with Ars Sutoria in Milan.
I wanted to create a timeless and classic brand, but with a little twist.  I've always loved exotics so you'll see a lot of that, mostly single sole or a little platform shoe with a very high heel. The first collection came to me after I found an old last from the 50s. It had a round toe and a pronounced arch. I wanted to transmit, in the line, this exquisite femininity of the 50s couture, while also mixing in some masculine dress codes.
Can you take us through the process of creating a Chloe Gosselin shoe?
It usually begins with one of my sketches, followed by the development of the last with my team in Venezia. I then find the heel, the platform, and all the components, after which would have the patterns, the first foot with the modifications, and finally a beautiful pair of samples.
I usually go to Italy a few times a year, in particular to choose the leathers. I absolutely love being in the factory and seeing things happening right in front of my eyes.  I only wish i could be there more often!Since I'm based in Vegas, there's a lot of back and forth with phone calls and emails. It requires a lot of supervision but I like being in control of every aspect of the creation, from the design to the actual product. I'm now looking forward to working on the branding and the sales, which will keep me busy all of next fall.  I'm really excited to share the collection with you all!
Thank you Chloe!
Photography by Paul Maffi exclusively for Romy and The Bunnies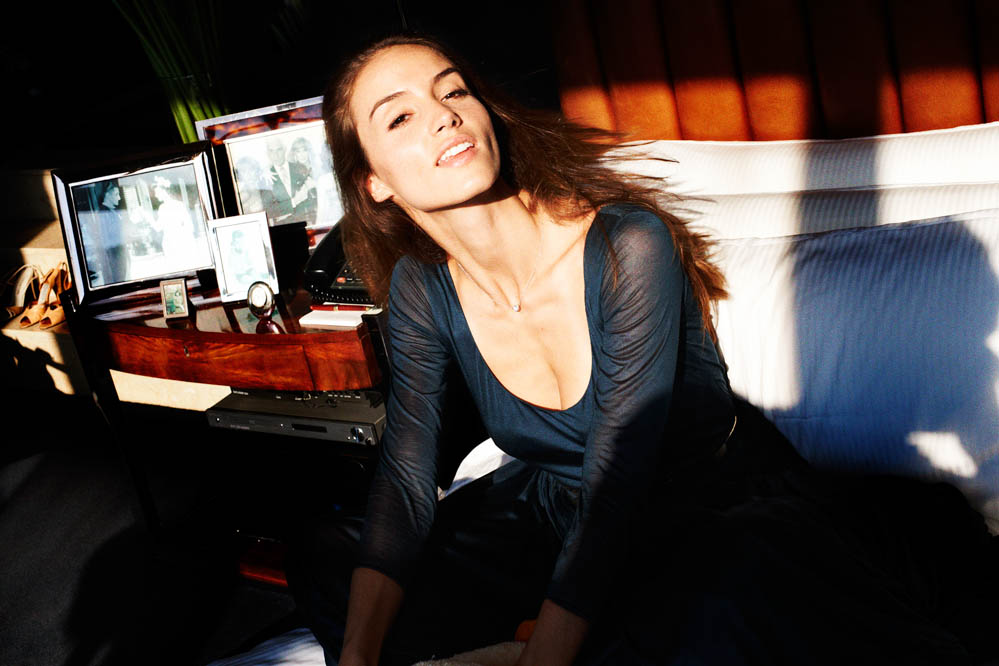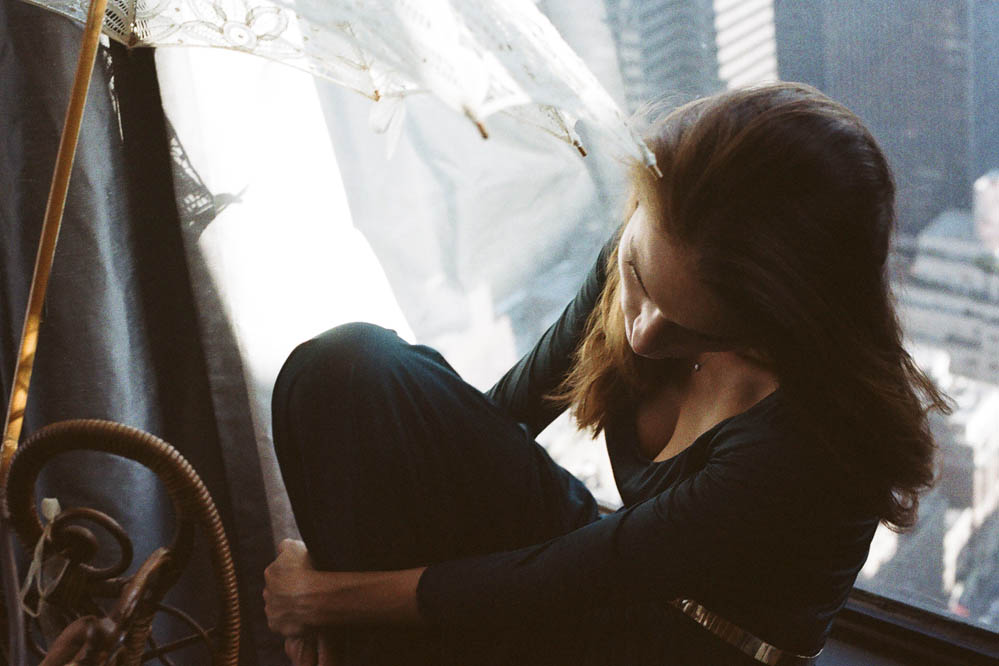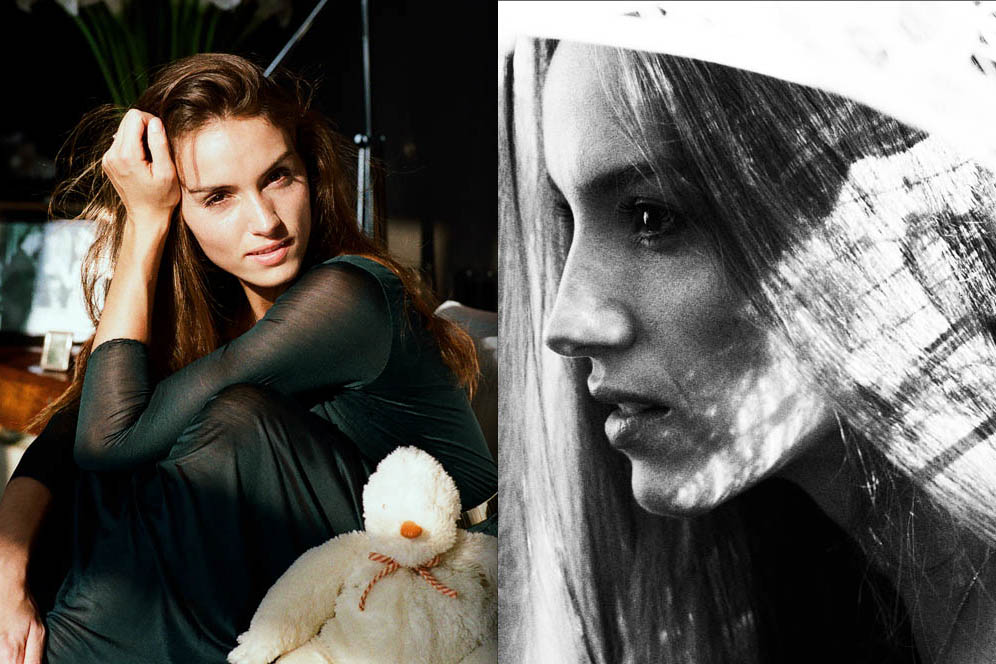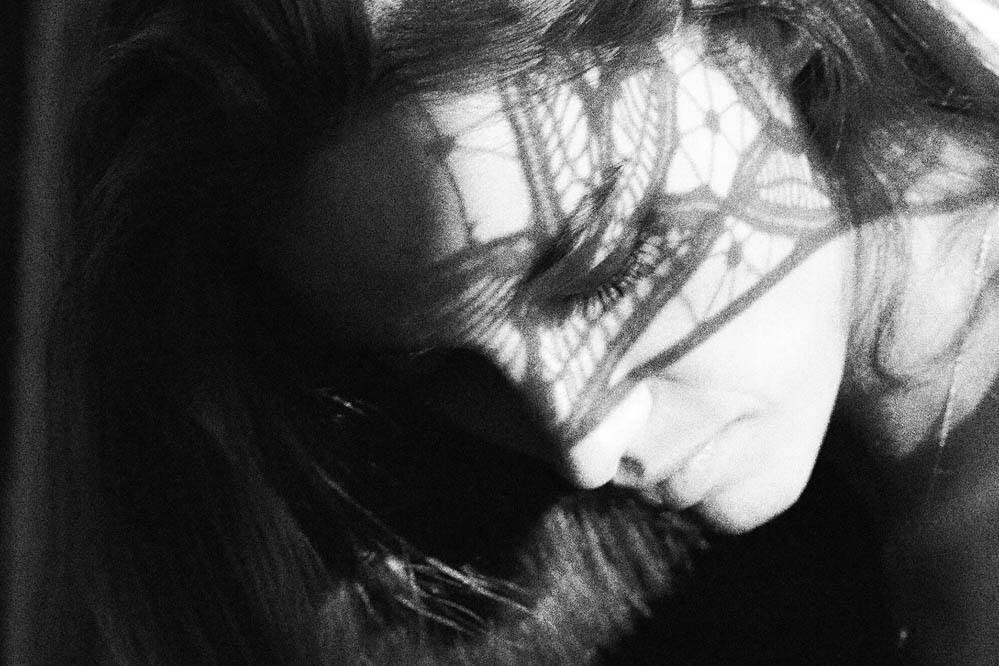 x
Subscribe
Receive all things Romy & The Bunnies direct to your inbox. Don't worry – you information is secret safe with us!